10 Ways to Work Dance Into Your Workouts
Dance is arguably one of the most popular forms of exercise in the world. Even if you have two left feet, there are plenty of reasons to give dance workouts a try.
Dancing helps to improve coordination and build stamina and strength. It's accessible to all levels, whether you're dancing to a favorite song in your living room or signing up for a salsa class. And it's so much fun, you might actually forget you're working out.
Dance workouts are also a solid calorie burner — a 150-pound person can burn more than 400 calories in an hour of ballet. But if pointe shoes and pirouettes aren't your thing, there's a style of dance to suit every skill level and musical taste.
Here are 10 popular dance styles you can incorporate into your next workout.
1. Ballet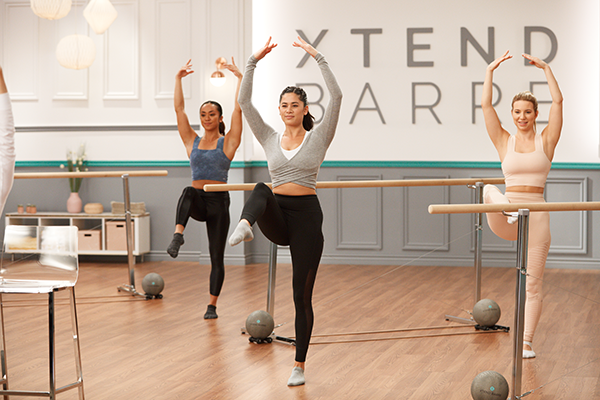 Ballet is considered the basis of most dance disciplines. It was first introduced in 1581 as a form of entertainment in the European courts and has evolved into the most strenuous of all performing arts.
A typical ballet class is split between the barre and the center of the room. Barre work is where you get a lot of the benefits of placement, core work, and muscle building. Center work offers cardiovascular benefits as well as coordination and stamina.
You can get many of the benefits of ballet with a barre workout. Check out Barre Blend or Xtend Barre for a dynamic mix of ballet fundamentals, cardio, and elements of Pilates. 
2. Jazz Dance
Jazz is a form of dance that is often difficult to define because so many styles fall under this category. The style seems to have emerged in the late 1800s, and until the 1950s, it included the cakewalk, the jitterbug, African-American vernacular dance, and the Charleston. With the emergence of Broadway, the now smooth style of jazz dance came into being. And still, there are endless types of jazz dance, all of which are amazing forms of exercise.
Because jazz is fast-paced, high-energy movement, you'll torch calories, increase your flexibility and stamina, and shape your thighs and booty. Classes for all ages and skill levels can be found at studios, community centers, and universities.
3. Tap Dance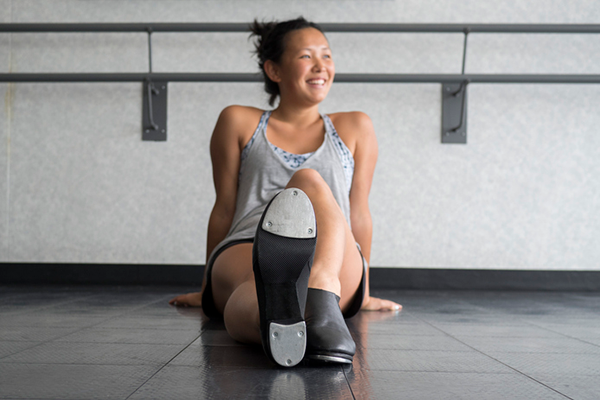 Although tap dance is incredibly intricate, it seems to be one of the easiest forms of dance for an adult to learn. Anyone with a sense of rhythm and loose ankles can become proficient with enough practice.
Because tap is so detailed, the smaller movements may mean that you burn fewer calories. If you feel like you need a bigger calorie burn, you can always follow up your tap practice with a high-energy LIVE IT UP! dance workout.
4. Contemporary and Modern Dance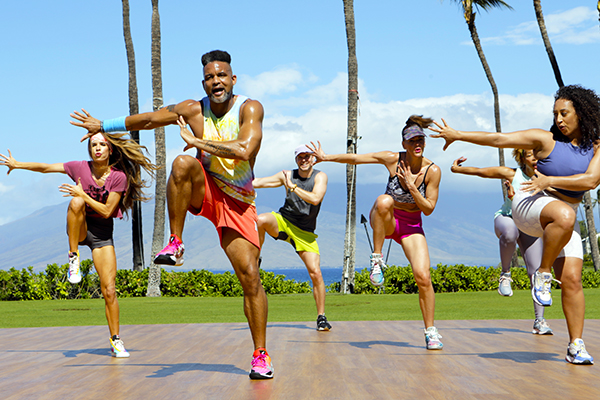 Contemporary and modern dance originated as a rebellion against the rigid discipline and rules of ballet. While a degree of technical proficiency is still required, these styles of dance are all about self-expression and the mind-body connection.
The core is the focus of most forms of contemporary dance, which means you'll strengthen your stomach and back muscles. Check out LET'S GET UP! with BODi Super Trainer Shaun T — these dance conditioning workouts put the emphasis on positivity and feel-good vibes with easy-to-follow sequences that burn calories, build confidence, and boost your mood.
5. Hip Hop Dance Workouts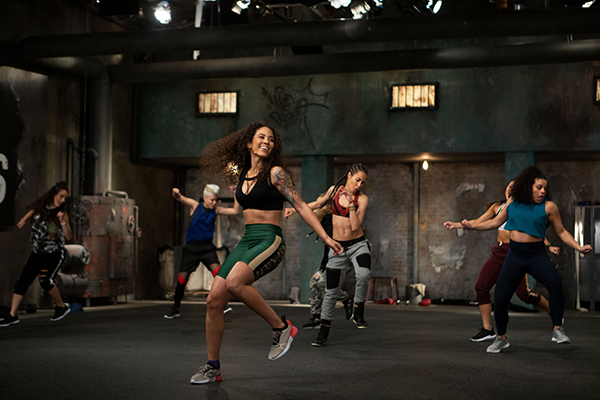 Hip hop dancing first emerged in the early 1970s, with its roots in breakdancing and popping and locking. As hip hop music evolved in the 1980s, so did the many styles of street dancing that we call hip hop today.
Hip hop dance is fun and expressive, with a high-energy soundtrack and moves that work your core. Try Hip Hop Abs for dance routines that burn fat and target your abs, or let loose with the Street Dance Cardio workout from Rough Around the Edges.
6. Ballroom and Latin Dance
Ballroom and Latin dance styles have been around for as long as people have danced in Europe and South America, but they've become widely popular in the U.S. in the last century, thanks to Fred Astaire, Arthur Murray, and Dancing with the Stars.
Because of its low-impact nature, ballroom dancing is appropriate for all age groups. It doesn't require extreme flexibility, and you only need a few hours to learn some of the most basic steps. Sign up for a ballroom dancing class or salsa lesson if you're looking for active date night ideas, or try Brazil Butt Lift Carnivale for booty-sculpting dance exercises.
7. Alternative and Aerial Dance Workouts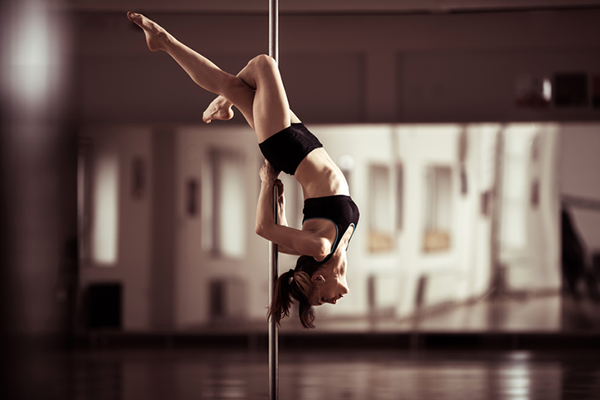 Feeling adventurous? Many dance studios and circus schools offer classes in alternative dance styles like pole, aerial, and burlesque.
These classes mix and match elements of dance, acrobatics, and PG-13 performance for a calorie-torching workout that also boosts self-confidence. Plus, you'll build serious upper body strength as you master new tricks on the pole, silks, or aerial hoop. Try it out at home with the Cardio Cabaret Burlesque Style dance workout from Yoga Booty Ballet.
8. Line Dance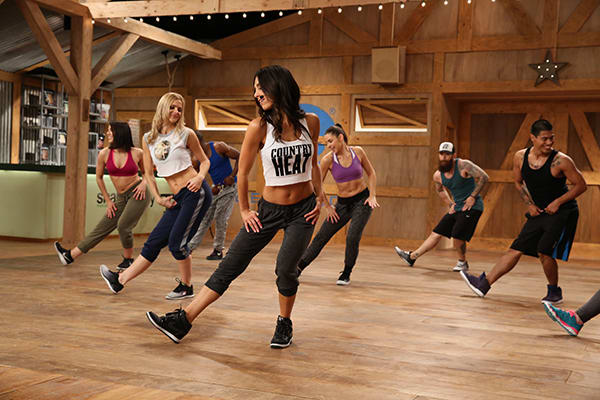 Line dances like the Macarena and Electric Slide are a great way to ease into learning choreography and basic footwork.
If you're a fan of country music, check out Country Heat. BODi Super Trainer Autumn Calabrese combines simple dance moves with chart-topping country music in easy 30-minute dance workouts that burn fat and tone your body.
9. Belly Dance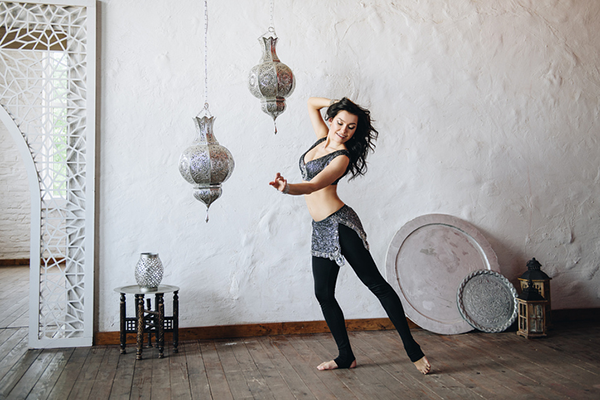 Belly dancing can be traced back to the 12th century. This style of dance originated in the Middle East, but its exact origins are up for debate — some believe it has religious origins, others say it was a childbirth ritual, and still more fight over it whether it originated in Egypt, Africa, or Greece.
This fun and empowering style of dance requires requires great control of the stomach muscles and the ability to move different parts of the body while isolating and holding others still. Look into local dance studios that may offer belly dancing classes and workshops.
10. Folk and Traditional Dance
Each culture has held on to a piece of its history by imparting the dances of its ancestors to its young. And just as each cultural dance is completely different, your calories burned and muscles worked may vary, too. For instance, Bollywood dancing or Irish stepdance may burn more calories than Japanese fan dancing — but as long as the style of dance is meaningful to you, the fact that you're moving is the most important thing!
Find the type of folk dance that interests you and also the kind of music that you enjoy. There is a world of dance options out there that can be fun and also help create the body of your dreams.
Still not sure where to start your dance journey? Try a dance-inspired cardio workout like XB Sweat + Sculpt or CIZE, crank up the volume, and find your groove.
Get moving with high-energy dance workouts any time on BODi. Now streaming!