20 Active Date Ideas for Fitness Lovers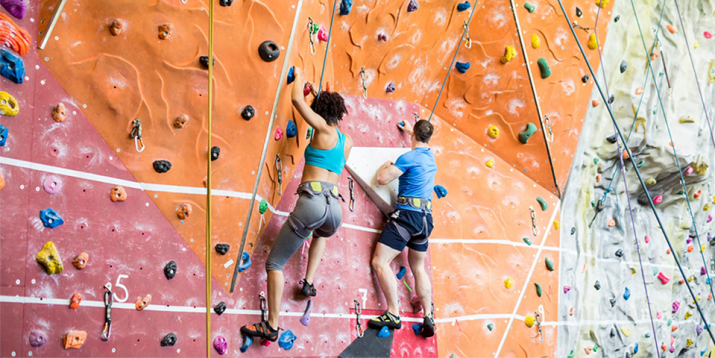 Looking for ways to incorporate more activity into your love life? Active date ideas are a great place to start.
Interested in finding healthier date ideas that don't always revolve around food and drinks?
A great way to make sure you're staying active as a couple is to plan fun dates that get your heart racing (and not just for each other!).
Save this list of fun and fit-focused date ideas for times when you need to spice up your dating routine.
With these creative ideas, you'll be able to bring teamwork, health, and a sense of play to your romantic life.
They're even tailored for multiple stages of your relationship — from first dates to life partners — so you can find something active to do, no matter who you're seeing.
If You're Going On a First Date…
1. Hiking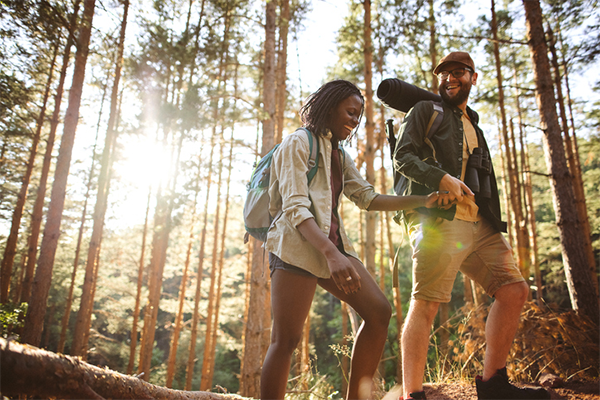 Going for a hike is a great first date idea since it's not only casual, picturesque, and gets your heart pumping, it's totally free, too.
Because why should you spend a bunch of money on someone you might not even like tomorrow?
Even if the date fails, you can still get an enviable picture of the view at the top for your Instagram.
2. Walking in the park
Want an active date experience that doesn't lock you in for hours on end with a total stranger?
Try taking a walk through a scenic park. You can decide how long you want to stay without a whole dinner or movie commitment, and you can burn some energy along the way. Win-win!
3. Biking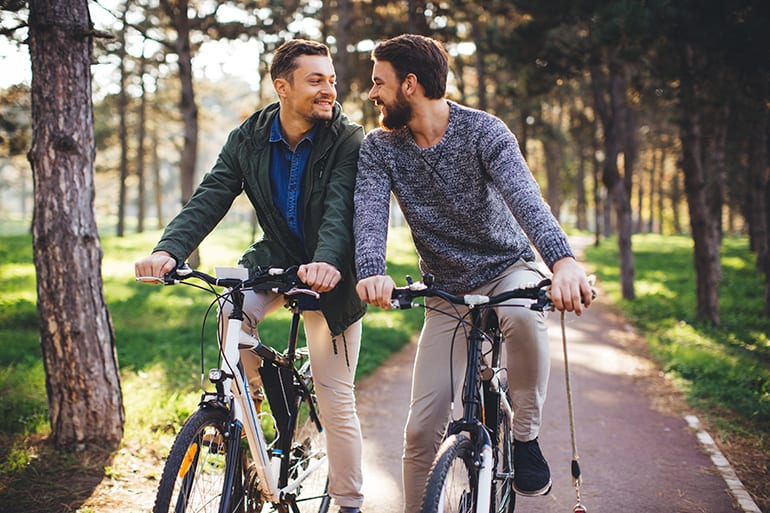 Take a load off your feet and opt for some wheels. Biking is an easy way to cover a lot of ground, allowing you to see more of the area you live in.
Suggest taking a leisurely ride down the bike path as you chat along the way. You could even stop for a healthy picnic to refuel before you head back.
4. Miniature Golfing
Ok, maybe you don't want to work up a sweat with someone you're meeting for the first time.
Miniature golfing is a great option for a more leisurely date experience that still keeps you moving around, instead of sitting across from one another like you're in a job interview.
It's fun and affordable, plus, you can get playful and flirty with competitive banter!
5. Bowling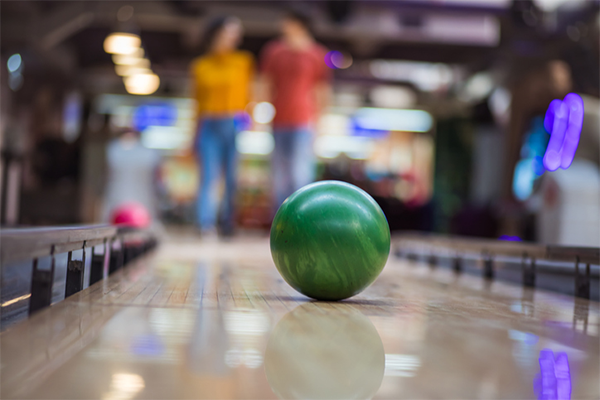 Much like miniature golfing, bowling will get your competitive juices flowing in a fun environment.
It's also a great way to gain insight into your date's personality: Are they a sore loser or a supportive opponent?
Do they rub your slew of gutter balls in your face? Can they laugh with you when you slip and fall?
Find out these important personality clues with a game that keeps you moving.
If You're 3 to 5 Dates Into It…
1. Dancing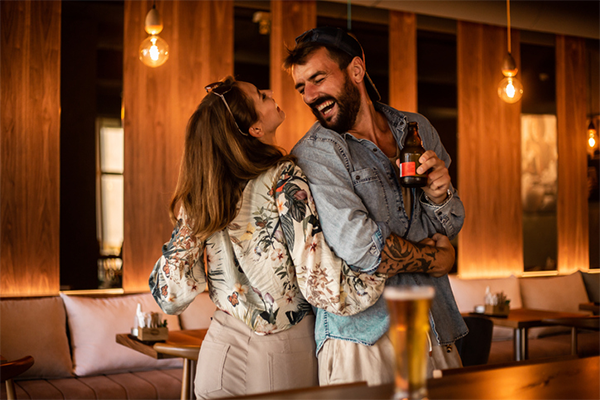 You've gotten all the basic information out of the way, so now it's time to turn up the heat with a night out dancing.
Is there chemistry? Are they confident in their moves? Do their two left feet match yours?
Find out how your bodies work together while working up a sweat. This can be done anywhere that has some fun music.
2. Paintballing
Paintballing is a great way to see a more mischievous side of your new crush and work through some playful frustration.
You could also use this as an opportunity to meet some of each other's friends for a group date if the timing feels right.
3. Yoga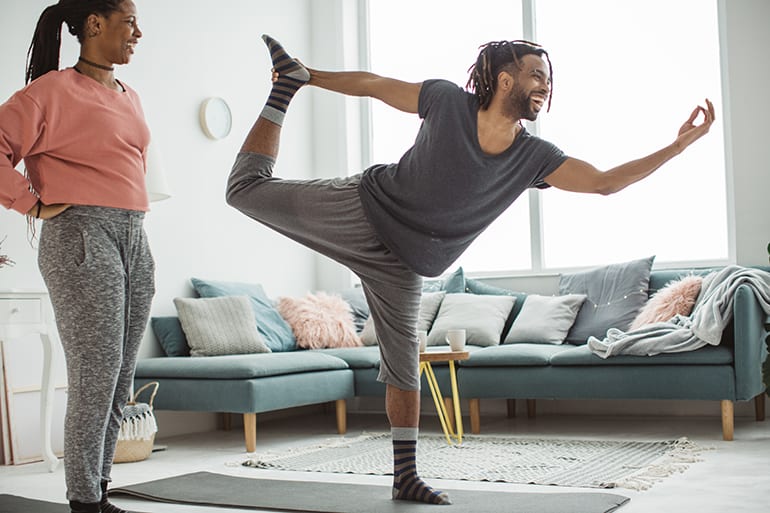 The first few dates have been casual, light, and just focused on finding out if there's any romantic potential.
Now that you know you like each other's personality, go a little deeper with a yoga class.
Yoga is intimate, vulnerable, and frankly, it can be quite sensual.
(And it doesn't hurt that you'll be able to show off your strength and flexibility, either!)
4. Beach volleyball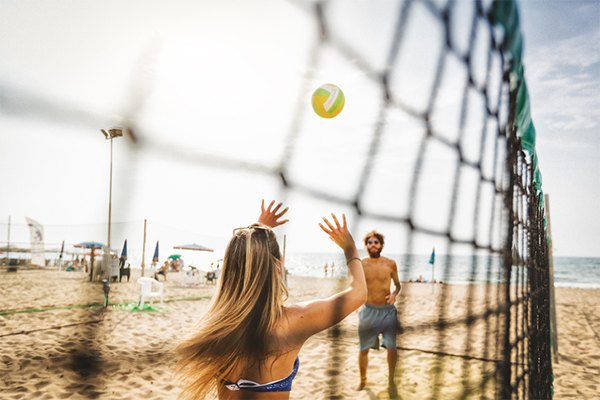 Do you guys share a love for the beach? Go on a date that allows you both to share your passions for sun, sand, and sports.
You can also use this as an excuse to show off a little skin. And after you get hot from working up a sweat in the sun, cool off with a swim in the water.
4. Escape room
Not only will this date idea keep you on your feet, it will work your brain, too.
You'll have to work with your partner (and maybe a group of friends) to find clues and solve puzzles.
Brains and brawn? Now that's a combination you'll want to hold on to.
If You're In It for the Long Haul…
1. Rock climbing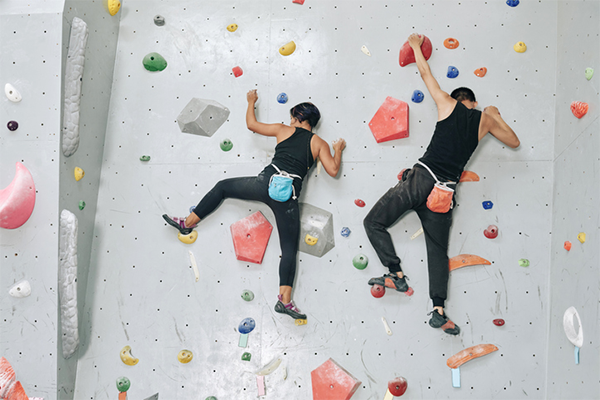 You're in a committed relationship now, so it's important to strengthen the team.
Coach one another through a tough indoor rock wall and show your S.O. that you can be supportive and reliable during a difficult challenge.
2. Ice skating
Ice skating is the perfect winter date night for couples, especially during the holidays when you want to remember why it can be fun to be freezing.
It's romantic, dreamy, and great for a laugh when you're trying not to slip and fall.
3. Strolling the streets of a new city
Take your partner for a mini-trip to a new city – even if just an hour away.
When you're in a long-term relationship you need to find ways that prevent yourself from falling into a safe routine.
Walking the streets of a new town will definitely help to break up any monotony. Bonus: See how many steps you can get in while you explore.
5. Chasing your dog at the dog park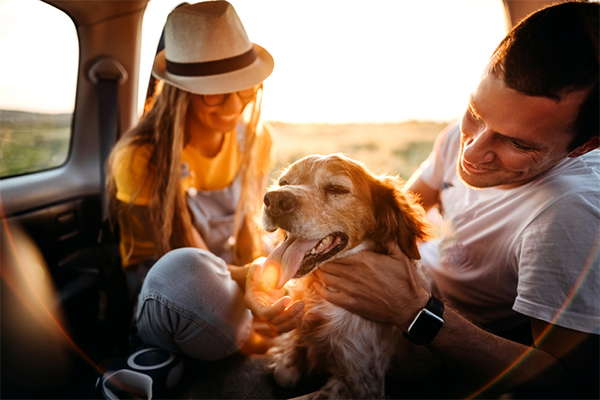 Your dog is the real love of your life, and your partner is lucky to come in second.
Bring your pup along for date night and chase your four-legged friend around at the dog park.
You want to make sure that your fur baby still approves of your significant other, and it might even get start a conversation about actual babies!
5. Salsa dance class
Has the passion fizzled? Spice things up with a steamy salsa dancing class.
Learning new skills with your partner fosters communication and teamwork, which is vital to a sustainable relationship.
Who knows — you may even meet another couple in class that will join you for more salsa double date nights.
Group Date Ideas…
1. Group laser tag
For an unforgettable birthday activity, get the whole gang together for group laser tag.
It'll make you feel like kids again, and allow you to spend some quality time with the people you love most.
You'll forget you're even "exercising" when you're running around trying to avoid the other team.
2. Amusement park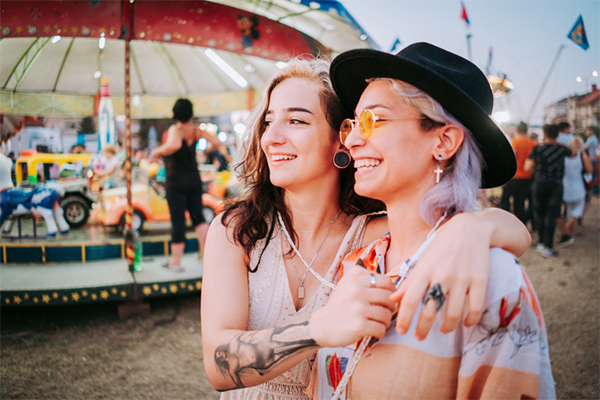 Does your partner love Disneyland or Six Flags? Plan a special trip to an amusement park for a fun, active, and carefree day to celebrate something special.
Sure, you might spend some time standing in line, but it takes a lot of walking to get to every ride in the park.
3. Surf lessons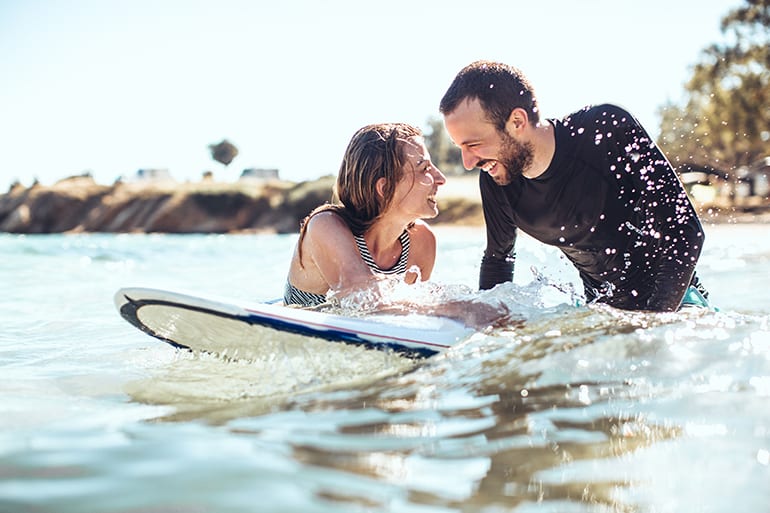 For a fun birthday or anniversary treat, gift your partner and yourself a challenging surf lesson (or two)!
Surfing will allow the two of you to connect with each and with nature, making this gift that can bring you closer together in many ways.
Plus, you'll likely work up a fit of laughter as you both try to figure out how the heck to stay on the board.
4. Rollerskating
Roller rinks make for a stellar retro party atmosphere. They play fun music that gets people moving and dancing, and they can accommodate large groups.
Plus, rollerskating (or rollerblading!) will likely tap into muscles you don't use every day.
5. Group dodgeball
Channel your inner Ben Stiller with a fun game of dodgeball. This is a unique group date idea that may leave everyone wondering, "Why don't we do this more often?"
Dodgeball gets everyone rowdy and feisty, which is perfect for a special occasion date where you want to go a little crazy.