6 Reasons Why Dancing Is a Great Workout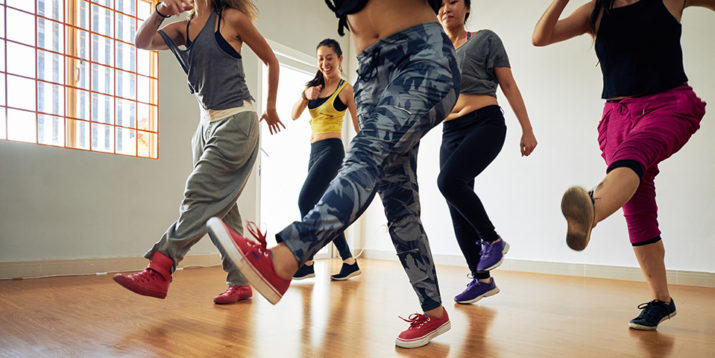 From CIZE to Zumba, dance workouts are a fun way to get out of a fitness rut or shake off a bad day. But don't think it's all vibes and no substance — dance workout benefits are legit.
They're legitimate sweat sessions that are good for your body and mind — and dancers are some of the fittest people on the planet.
Dancers develop strong legs, solid cores, and great endurance, and studies have also found dance activates your brain and keeps it sharp as you age.
Adding dance to your fitness plan now could mean you're still getting low into your '70s like Grandma Techno.
Another benefit of shaking your booty to an at-home dance workout like LET'S GET UP! is having the entire dance floor to yourself to get loose!
6 Reasons Why Dance Is Such a Great Workout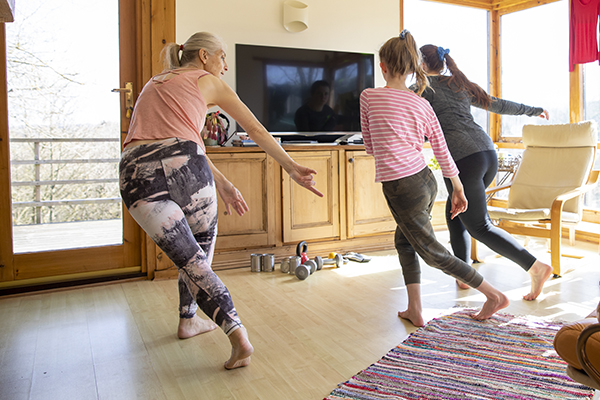 1. Dance workouts are fun
When you're feeling stressed or not motivated, streaming a cardio dance workout can help you shake off the challenges of the day.
"One of the main reasons people stop working out — or don't begin in the first place — is they get bored," says Rizwan Dhanidina, who teaches Indian Masala Bhangra dances via online classes to raise money for nonprofits.
"It's virtually impossible to get bored," she says. "And since you're having so much fun dancing, the time just flies by and you don't even realize it's a workout."
2. Your mind and body are engaged
"Dance is a full-body expression and a release, where you have to be present in order to be an active participant," says Simone Sober, a classically trained professional dancer with 30 years of training and 20 years of teaching experience. "You can't tune out or go into autopilot while you're dancing."
Unlike zoning out during yet another mile on the treadmill, dancing keeps your muscles and brain active.
However, even though your mind is working, one thing to definitely avoid is overthinking your moves — just focus on having fun.
3. You'll work up a serious sweat
"Dancing burns calories, especially when you put intention, power, and full-out energy into your movements," says Sober.
Depending on the style, you'll be bouncing around, swinging your hips, moving your arms, or even twerking.
And in a class like Barre Blend, you'll combine ballet barre, Pilates, and cardio interval training to help you burn fat and create a lean, toned physique.
A 150-pound person burns 187 to 238 calories per 30 minutes of fast-paced aerobic dancing (but only 102 calories at a more casual pace).
4. The dance options are endless
No matter what your dance jam is, you can find dance workouts that incorporate all types of dance styles — from hip-hop and salsa to Bollywood and belly dancing.
"With dance workouts, it's important you connect with the music," recommends Sober. "There's something for everyone!"
You could take online clog or Irish dance classes, kick with country line dance workouts, or hop on TikTok to catch the latest moves.
If you prefer your workouts a little looser, simply turn on your favorite music and start moving.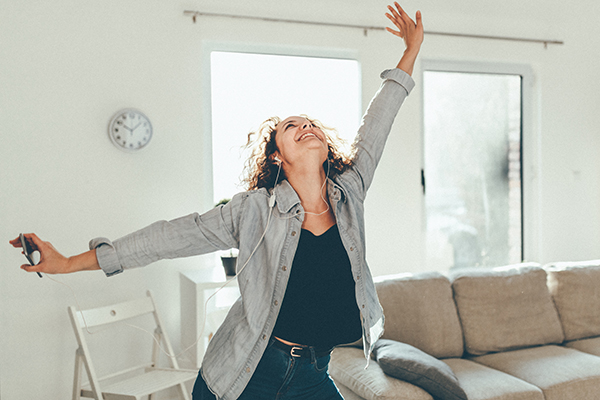 5. It's Accessible to All Levels
One of the biggest trends in dance workouts is promoting a safe and welcoming environment for everyone.
From its early roots, dance has been an expression that can cross-cultural divides, according to the American Psychological Association.
Anybody can dance, even if they think they have two left feet.
LET'S GET UP! with Shaun T puts the emphasis on happiness, positivity, and feeling good — while giving you an amazing and effective full-body workout no matter your fitness level.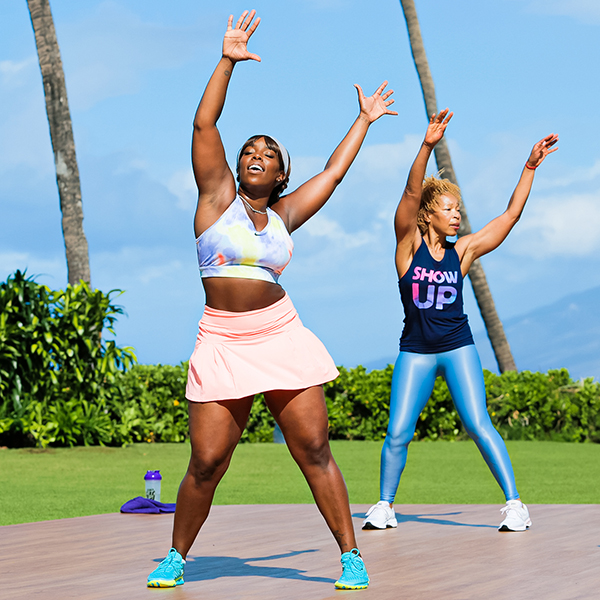 6. You Can Learn New Tricks
With a dance workout, anyone can get into the groove — and get a great workout selfie.
LET'S GET UP! workouts build up to a "performance moment" with choreography that you can show off on your social media channels.
This type of workout is also ideal for someone who likes to end a session feeling like they learned something.
How to Turn Dance Into a Workout
If you're new to dancing or feeling a bit rusty, there are tons of dance workouts for beginners.
Here are some ideas to make any dance session into a workout.
Make dancing your cardio day
"Dance nonstop for 30 minutes as an alternative cardio session," says Sober. This idea is perfect for anyone who "hates" cardio.
Pump it up
"If you want to intensify your dance workout, perform the movements bigger and stronger," says Sober.
Pro tip: Pretend you're on stage, and that'll inspire you to "go big."
Increase resistance
Take periodic breaks for some body-weight strength moves, like push-ups, squats, or lunges. Your heart will be pumping!