What's New on Beachbody On Demand!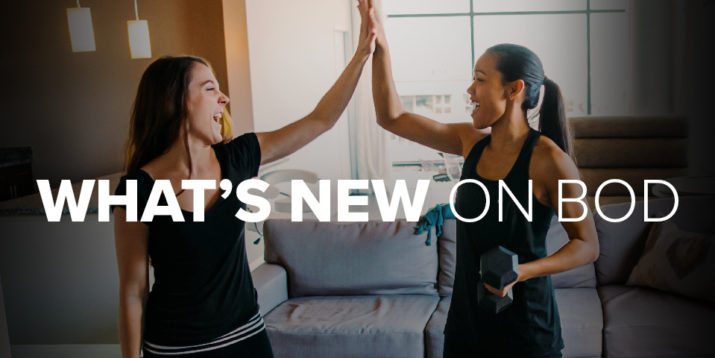 Welcome to all things new at Beachbody On Demand!
Get the latest updates on new features, improvements to existing features, and much more. Bookmark, pin, or favorite this page so you don't miss out on anything!
May 29: New BEACHBODY Fire TV app
Features in the new Beachbody Fire TV app include:
Improved stability
Easier navigation to help you find your favorite programs even faster
Enhanced video features, such as access to workout modifiers in real-time without disrupting your workout
Closed captioning and multiple language audio tracks (when available)
A quick view of program details
Available on all Fire TV devices
May 2: Launch of Nutrition Tab on Beachbody On Demand
The new Nutrition tab on Beachbody On Demand is now the home to the premium 2B Mindset nutrition program, plus a new Shakeology channel, and the FIXATE cooking show with Autumn Calabrese and her brother, Bobby.
All Beachbody On Demand members will have continued access to the FIXATE recipes, but you must purchase the 2B Mindset Program separately to access the 2B Mindset content.
The Shakeology channel is free to anyone and includes a variety of Shakeology content that explains what it is, recipes, and why it's a daily habit that can help build the nutritional foundation for a healthier life.
Nutrition tab is only available on desktop and cannot be accessed using Roku, Amazon Fire, Apple TV, or Android.
Learn more about the Nutrition tab in this FAQ.