BODgroups: Your Secret Weapon for Success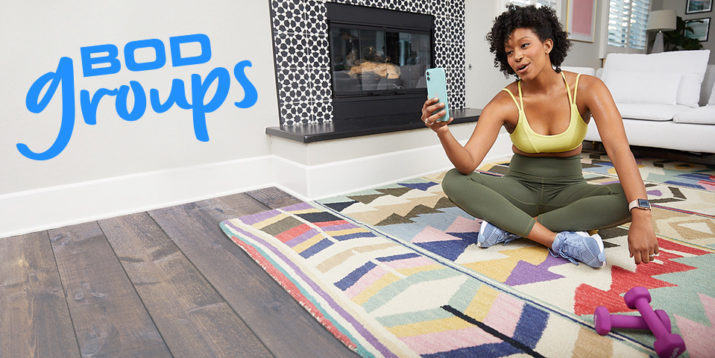 We're always looking for new ways to make Beachbody On Demand an even more effective tool for helping you get results.
That's why we're so excited about the latest addition to the Beachbody On Demand app — BODgroups.
BODgroups is Beachbody's community-based platform that will help you stay motivated, accountable, and connected, thanks to support from your Coach and virtual workout buddies.
Combine that with improved tracking tools plus Beachbody On Demand's 1,400+ at-home workouts, nutrition programs, and eating plans and you have the total solution for reaching your goals — all in one place!

Get Better Results, Together With BODgroups
We're firm believers that the best kind of workout motivation is having the support of a group. Not only is it way more fun, but it's scientifically proven!
Studies show that you're more likely to stick to your workout plan (or with healthier habits in general) when you have an accountability partner.
With BODgroups, not only will you get the support of a Coach, but you'll also gain entry to their private online community.
There you'll connect with other people, who are also committed to helping themselves — and each other — live healthier lives.
On top of having a support system, you'll also be able to track your workouts, nutrition, Shakeology intake, and water.
You can also monitor your progress by regularly logging your weight, measurements, and progress photos.
This will help you build the consistency you need to finally stick with healthier habits.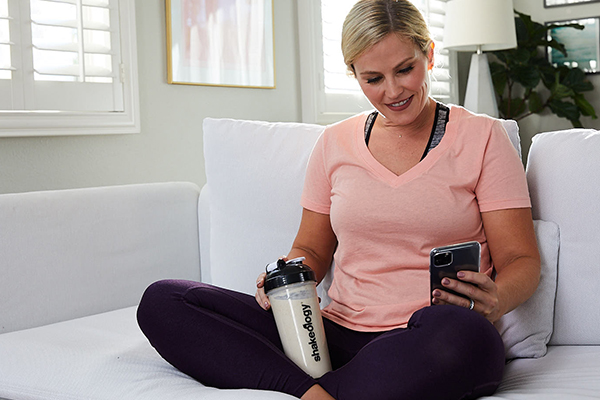 How Do I Access BODgroups?
If you're new to Beachbody, all you need to do is create a free Team Beachbody account, which will pair you with a Coach.
If you already have an account or membership, you're all set!
To get started,  load up the BOD app and click on "Groups" from the navigation bar on the bottom of your screen.
There you'll be able to see what groups your Coach is running.
Simply request to join and get ready to start your health and fitness journey — all while making some new online friends!
A Game-Changer for Coaches
If you're a Coach, BODgroups makes it easier than ever to set up your Groups and manage the day-to-day task of running them.
All you have to do is pick a program or theme, set a start date, and invite your contact list.
With various tools right at your fingertips, you have everything you need to run successful and engaging groups, and help customers reach their goals.
The Bottom Line
There's a word for the whole wellness solution which includes fitness, nutrition, and support.
The word is Beachbody, and it all comes together with BODgroups — the best online health and fitness platform for helping you reach your goals.
BODgroups FAQ.