Catreen D. Lost 165 Pounds in 16 Months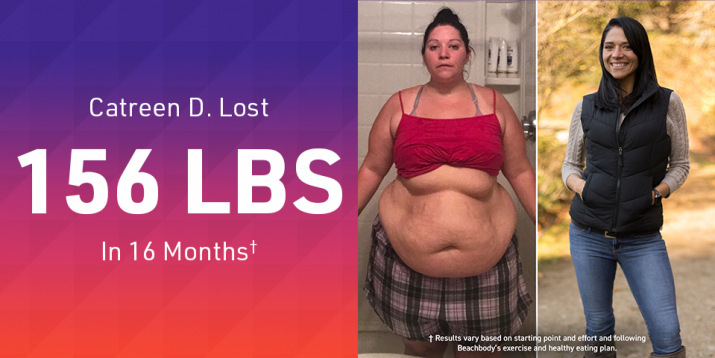 "I was almost 300 pounds when I had a stroke, and the doctors told me that I had to change my lifestyle.†
If I didn't, I was probably going to die and would not be around for my two beautiful daughters," says Catreen Dow, a veterinary technician from New Hampshire.
A few years later, in her mid-30s, Catreen started eating healthy and doing fitness programs at home on Beachbody On Demand.
Her love for her daughters and her desire to be there for them were powerful motivators, and giving up simply wasn't an option from her perspective.
The transformation did not occur overnight.
But with consistent effort over time, she got stronger every day, and after 16 months, it's remarkable to see how far she has come.
So remarkable, when Catreen submitted her transformation story to the Beachbody Challenge contest, she advanced to the final round of the competition and won a grand prize of $100,000!
Read more about her truly life-changing transformation journey.
Catreen's Life, Before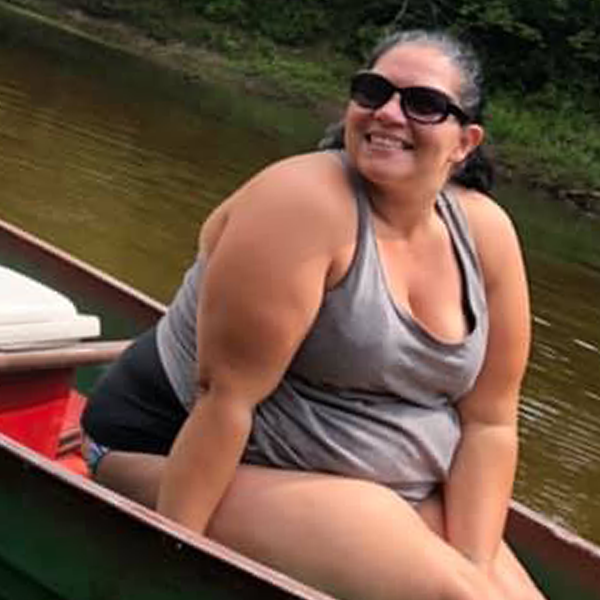 "I gained a lot of weight after I had my 2nd child. It kept growing more and more as the years went on. I was an emotional eater…
I couldn't play with my kids. Just doing everyday activities was difficult and would just make me exhausted.
Four years ago, my kids had to stand up for me at water country, because somebody was making fun of me for going down the slide. I felt so bad for them because they had to stand up for me!
My driving force was my kids. They are my life."
Catreen's Transformation*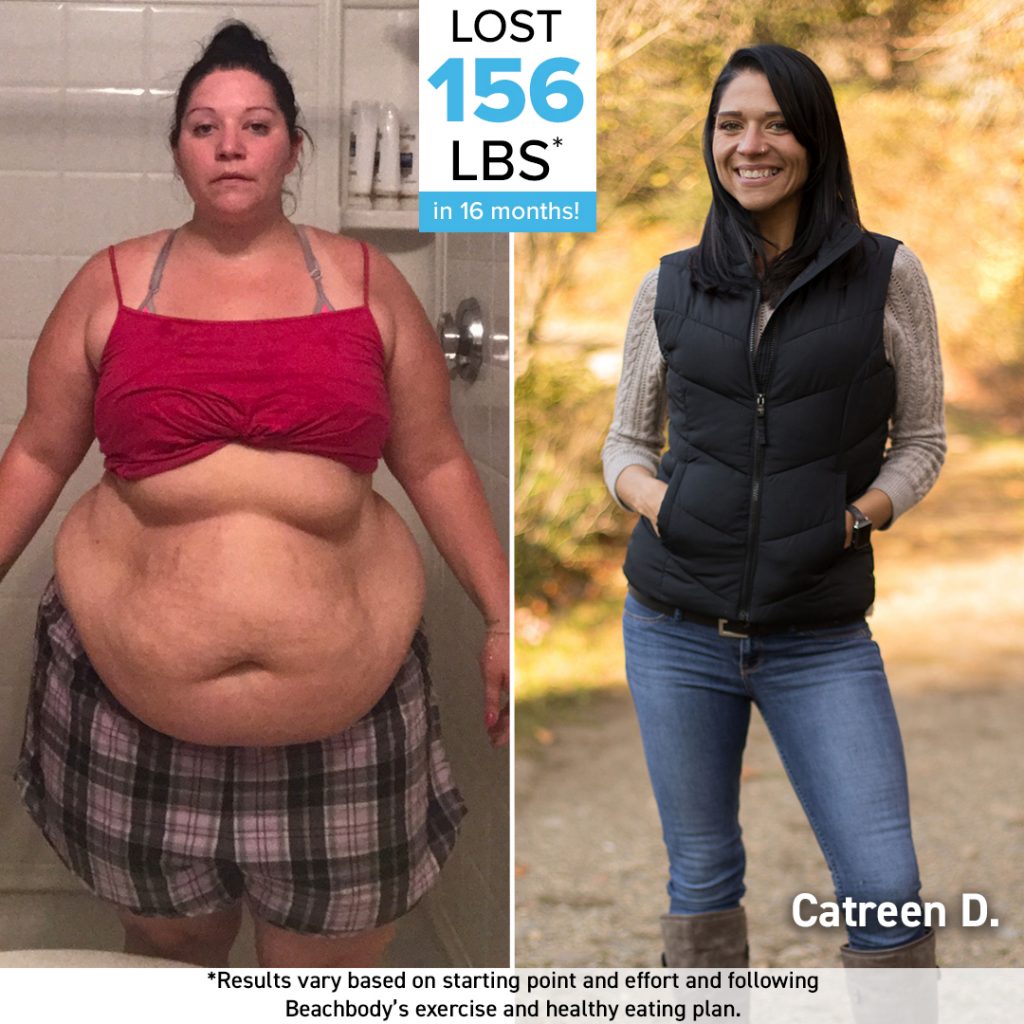 "I didn't want to have weight loss surgery. I wanted to conquer this on my own.
I started with 21 Day Fix. I love Autumn [Calabrese] so much. She keeps you motivated. She sends out like rays of sunshine that make your day better.
There's a huge variety on Beachbody On Demand. [After 21 Day Fix] I did INSANITY MAX:30, Country Heat, #MBF, LIIFT 4, and 80 Day Obsession.
The trainers push you to be stronger and go hard when you feel like you can't. They show you how you can modify exercises [to make them easier / more doable] until you no longer need to and you're going full speed every day.
[For support] I loved having the resource of a Coach and the BODgroup online. Sometimes you just need to say 'it was a struggle today,' or 'I'm so sore today.'
And the community helps you get through what you need to get through to get to the next day. The BODgroup is amazing. There's a great community on there."
Catreen's Life, After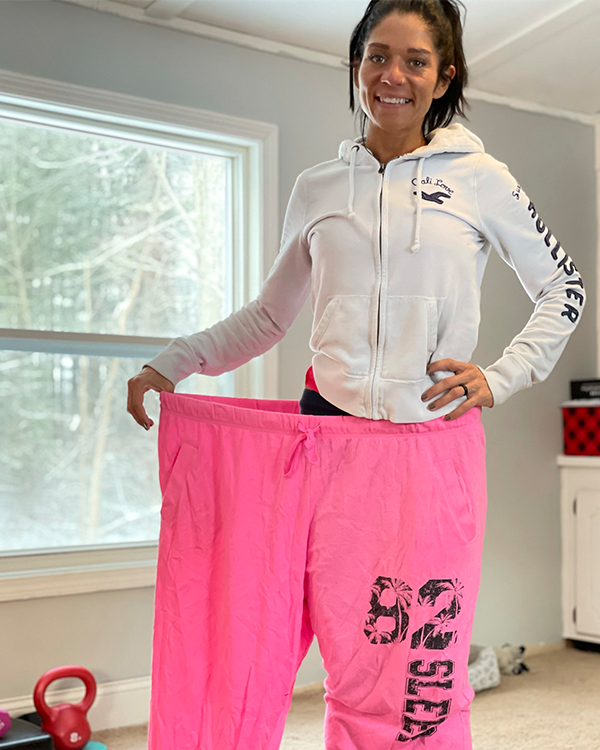 "This journey has been so much more than just 'weight loss' for me. I feel like I'm finally myself!
It has literally changed my life forever. I feel 100% more confident. This has given me my life back.
I am able to play with my kids, and they are able to have the active, healthy mother they deserve. I went from them having to stand up for me to them being proud of me.
I love the strength I have gained in both body and mind. I will forever continue this lifestyle. I can't wait to see the things I will achieve. I can't even begin to say how thankful I am for these programs and the strength and determination they give me every day."
Follow @Catreen on Instagram
†Always consult your physician about your unique medical needs before commencing any fitness program or nutritional product.
*Results vary based on starting point and effort and following Beachbody's exercise and healthy eating plan.