See the Xtend Barre Non-Scale Victories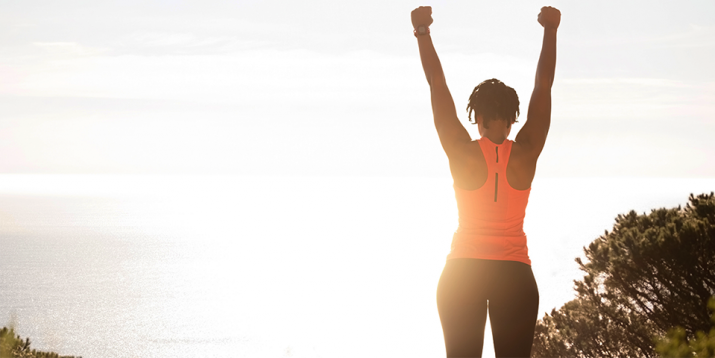 Xtend Barre has become a go-to program for a low-impact, body-sculpting workout.
Adding barre exercises to your routine is a great way to burn calories, which, when combined with healthy eating habits, can result in weight loss. But the benefits of Xtend Barre go beyond the scale.
"I have seen thousands of Xtenders lose weight and achieve their desired results, but it's also the little things," says Xtend Barre trainer Nicole de Souza.
"There are non-scale victories to take into account. After months of a grueling schedule, I started experiencing anxiety, and my sleep suffered. Xtend Barre exercises helped me get my sleep back on track so I didn't wake up every morning feeling tired. I feel so much mentally and physically happier knowing I have done something for me," she adds.
Here are a few of the non-scale victories that people have experienced doing Xtend Barre!
Victory 1: Xtend Barre Transforms Your Body
Louise L.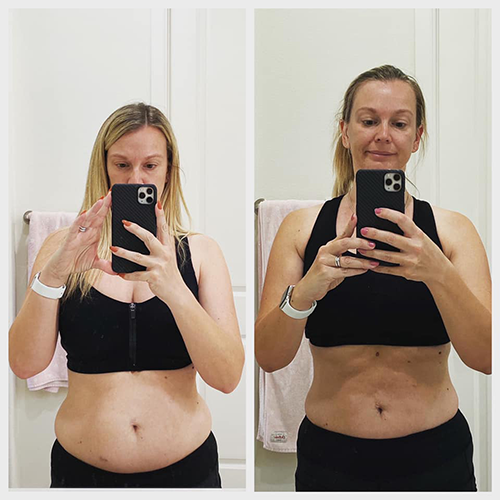 While her weight has remained consistent, Louise changed her entire body in just a few months.
"The scale has stayed pretty much consistent (which is a win in itself!!), but my whole body has transformed," she says. "I feel so much stronger. I have definition I've never had before. I have lost inches from all over. Don't give up. Keep going. We can ALL do this!"
Sam S.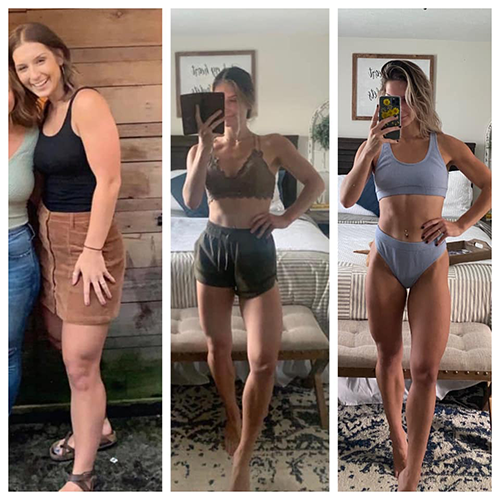 Sam says her body's transformation has overshadowed the weight she's lost while doing Xtend Barre.
"The number on the scale doesn't mean everything," she says. "It's the confidence you see and feel when you look in the mirror!"
Jennifer W.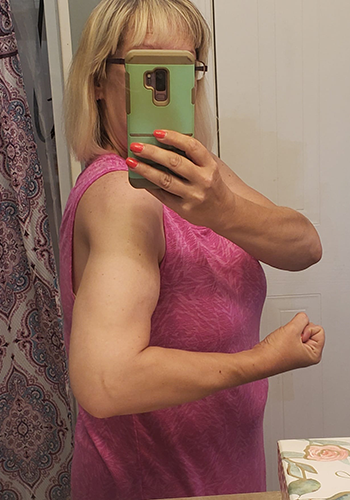 And don't forget about the guns!
"No more hiding my arms," says Jennifer. "In case anyone doubts they can do it, please don't. You absolutely can! I'm 52 years old."
Victory 2: Xtend Barre Builds Confidence
Body transformations are inspiring, but discovering your swagger can change the way you face each day.
Corey W.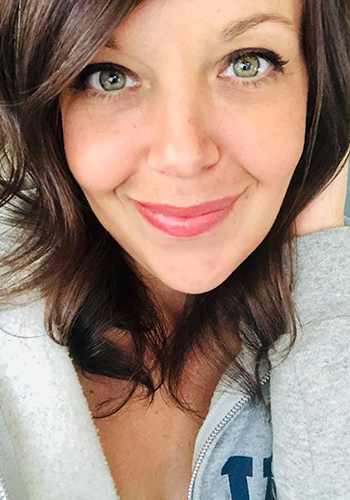 A self-described "recovering scale watcher," Corey says she loves what Xtend Barre has done for her self-confidence.
"It challenges me to take a healthier approach to my entire life: drinking more water, eating healthier, getting more sleep, and simply taking better care of myself," she says. "The result? Clearer, brighter skin, a contentment in my soul that had been terribly missing, and finally, taking a photo of myself and liking what I see!"
Megann C.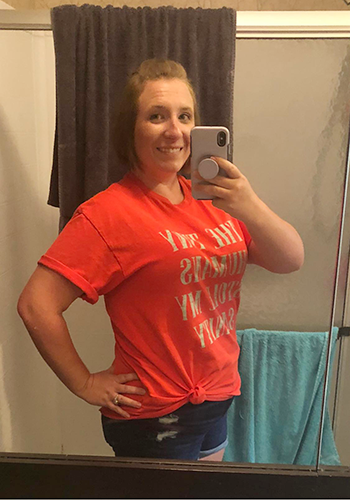 When you challenge yourself to be better, you want everyone to see.
"Today, I wore my shirt tied up," says Megann. "I wore a shirt that didn't cover my entire lower belly. For the first time in many years, I feel comfortable wearing my shirt tied up, out in public, and not spend the entire time pulling it down."
Victory 3: When Your Clothes Tell You It's Working
After you get a few sessions under your belt, Xtend Barre classes can become a part of your routine. A few weeks later, you might be in for a pleasant surprise.
Kayla B.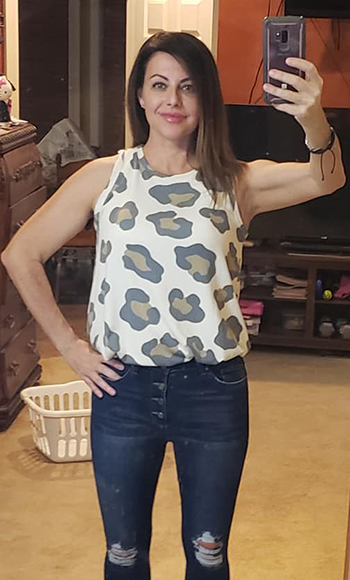 "I had a pair of jeans I bought three months ago in a size 6 that have become quite loose," says Kayla.
"I decided to order the same jeans in size 4. I was hesitant to try them because I haven't dropped any weight, but my hubby encouraged me to do so, and they fit! I haven't worn a size 4 since high school!"
Molly R.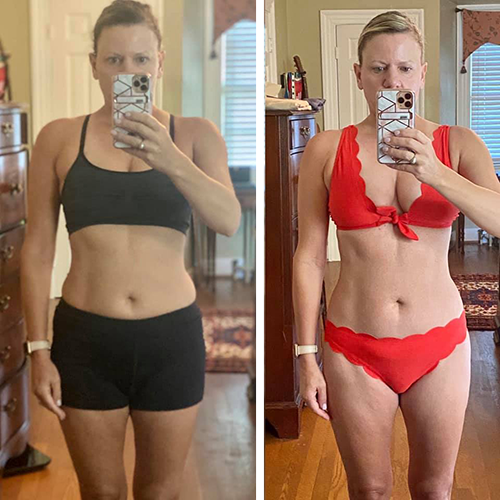 Xtend Barre can help achieve the ultimate goal for some: getting summer-ready.
"My non-scale victory is the bathing suit," says Molly. "My chest couldn't even fit in the top and forget about the bottoms. I was so excited! Now I wish I had somewhere to wear it."