17 Simple Acts of Self-Care for Mother's Day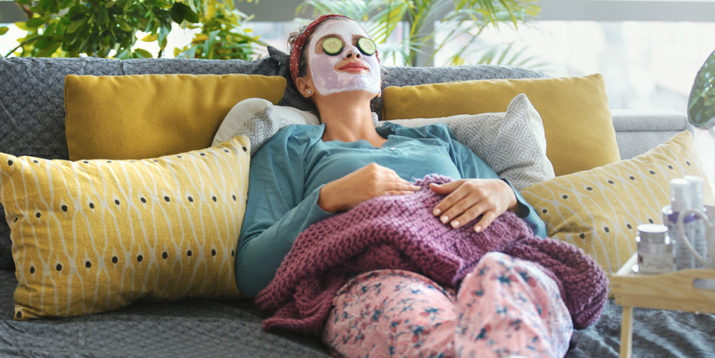 Mother's Day is a good time to reflect on all of the incredible things – big and small – you do for your family.
It's also an important time to think about all the things – big and small – you do for yourself.
Chances are, that list is a lot shorter.
That's because parenting, which is one of the most amazing, beautiful, edifying experiences we'll ever know, is also a really big time-suck.
A 2018 survey conducted by the meal service Munchery found that the average parent gets just 32 minutes to themselves each day.
In these strange and uncertain times, that number is likely far lower.
Moms may be feeling the strain more acutely as we work to take care of our kids, maintain regular business hours, and keep the household running.
Using what time we do have for activities that support and nourish us can help keep us joyful, relaxed, healthy, and sane.
So, give yourself permission to step away from work, dishes, spreadsheets, and kids — whatever's on your to-do list — and nurture yourself.
Take care of your emotional and physical health. Do something that really lights up your soul. Because you deserve it.
Here, 17 simple self-care acts to make the most of your "me" time this Mother's Day – and every day.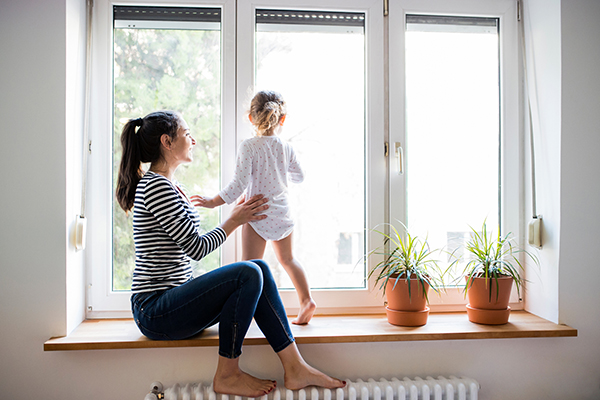 1. Bask in the morning sun
There's no better way to greet the day than with a blissfully quiet morning walk. Morning daylight exposure helps to calibrate your body's circadian rhythm, or sleep-wake cycle.
It's even been tied to better sleep and less stress. If you can't get out for a walk, sit by a sunny window.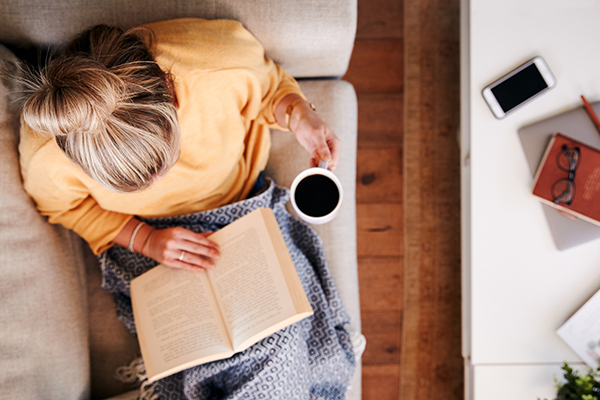 2. Join an online book club – or start one
Remember when you could finish an entire novel in one day? Get inspired by the written word, and use the excuse to be social.
Find a club on Facebook Groups or start your own with the Bookclubz.
Or if that's too much of a commitment, bury yourself in a book from The New York Times Best Sellers List or Reese Witherspoon's book club.
3. Work out with a friend
Take a workout class you've always wanted to try. Choose a streaming workout on Beachbody On Demand, our streaming workout platform that lets you work out from anywhere.
Press "Play" together and FaceTime during the sweat session.
4. Host a virtual happy hour
Maybe your girl gang from high school or college is spread across the country, but you can still have a girls' night in with them thanks to Zoom, Duo, Facetime, WhatsApp, Skype, and a dozen other video-calling apps.
Send a calendar invite for an hour, grab a glass of rosé, and let the laughs begin.
5. Plan an adventure at home
Take a virtual tour of a place you've always wanted to visit. Hit the Eiffel Tower, San Diego Zoo, Yellowstone National Park, The Smithsonian Museum, and even Mars — all in one day.
Museums, vineyards, cities, and famous landmarks have taken their locales online, so you can drop in and fulfill your wanderlust.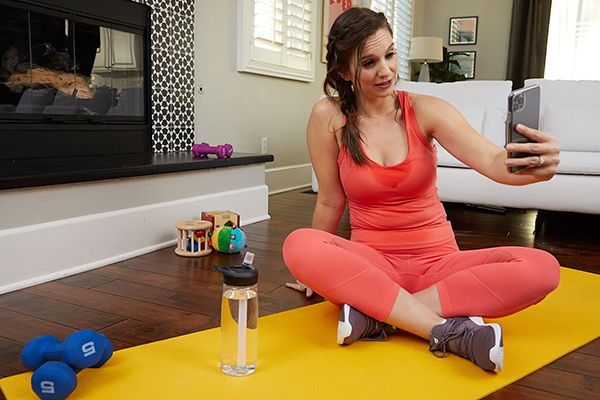 6. Join a BODgroup
Nothing keeps us motivated and accountable like a group of friends all striving for the same goal.
BODgroups is a community-based platform that will help you stay motivated, accountable, and connected, thanks to support from your Team Beachbody Coach and virtual workout buddies.
Join a challenge group to push your limits, stay healthy, find a community, and cheer each other on.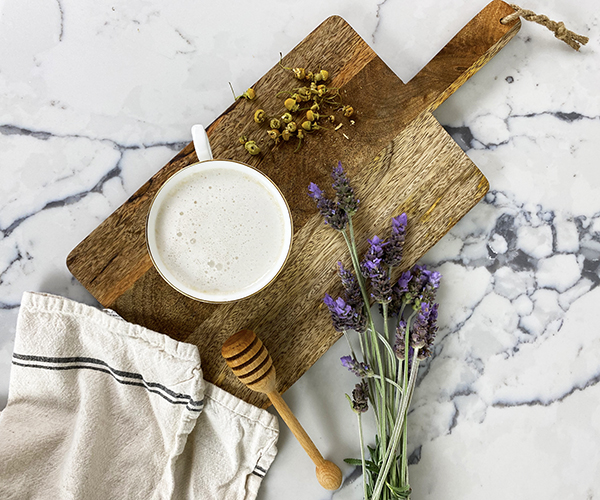 7. Nourish your inner glow
Sip your way to healthier skin with this cheering Glow-Getter Smoothie recipe for nutrients that help nourish your complexion. Or try a Chamomile Lavender Oat Milk Latte.
8. Write down your goals
Let yourself dream. Big or small, write down whatever it is you want to accomplish this year — even if it seems crazy.
Go wild — then figure out one small thing you can do starting today to work towards one of them.
9. Take an online class
Teach yourself a new hobby or skill, like food photography, sewing, conversational French, social media marketing, or storytelling with online courses from Masterclass, edX, SkillShare, Bluprint, and others.
10. Take an Epsom salt bath
Skip the bubbles and enjoy a mineral-rich soak instead. Epsom salt baths have been used as an ancient remedy to help reduce tension and are said to help people relax and fall asleep.
Add a few drops of your favorite essential oils and let everything melt away.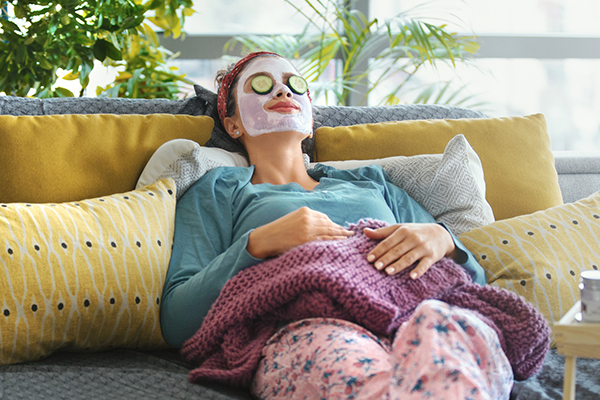 11. Whip up a face mask
Hydrate and nourish your skin with a DIY face mask. Here's a simple mask recipe you can make with ingredients you probably have in your kitchen right now.
Mix together the following:
1 small avocado
2 tablespoons of plain yogurt
1 tablespoon of olive oil
1 tablespoon of honey
Apply to skin, lie down, and allow it to soak in. Then rinse well.
Yogurt contains lactic acid, which gently exfoliates dead skin cells, while fatty acids in avocados and olive oil soothe dry skin. Your skin will feel soft and supple.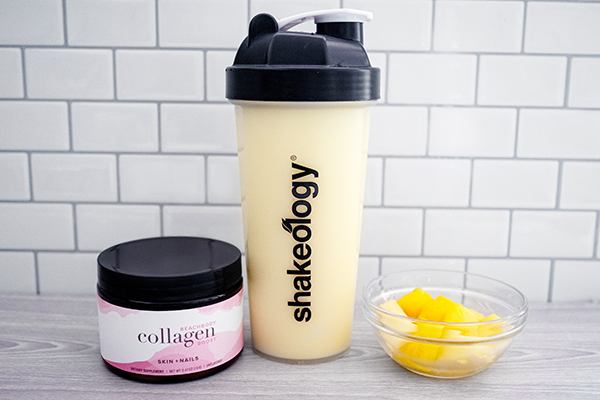 12. Make yourself a mocktail
Bring on the summer vibes and vacation state of mind with a delicious Piña Colada Smoothie.
This creamy, frozen drink delivers all the tropical flavors with a punch of protein and no added sugar.
And it contains Collagen Boost to bring on that summer-like glow! (Rum and paper umbrella optional.)
13. Create space in your home just for you
Whether it's a room or a nook, set up an area that's yours alone. Fill it with your favorite things and make it your place to recharge.
14. Make a list of activities you enjoy
It may sound silly, but keeping a running list of things you love to do will help you do them. As moms, we sometimes forget to prioritize our passions and forget what we used to do with our free time.
Jot down everything you used to enjoy, things you might enjoy, and activities you know you enjoy.
Whenever you have a few minutes of downtime, pull out your list, and choose one to do.
Think: starting an herb garden, photographing your family, coloring or drawing, or taking a bike ride.
15. Perform a random act of kindness
Doing for others on Mother's Day may seem counterintuitive. But volunteering or even extending a kind, unexpected gesture comes with a host of feel-good benefits.
Do one small thing a day for someone else and see how good it makes you feel.
Some ideas: Reach out to friends who are struggling, and let them know you're thinking of them; donate to a food bank; draw inspiring chalk art in front of someone's home; order or drop off groceries for a senior citizen.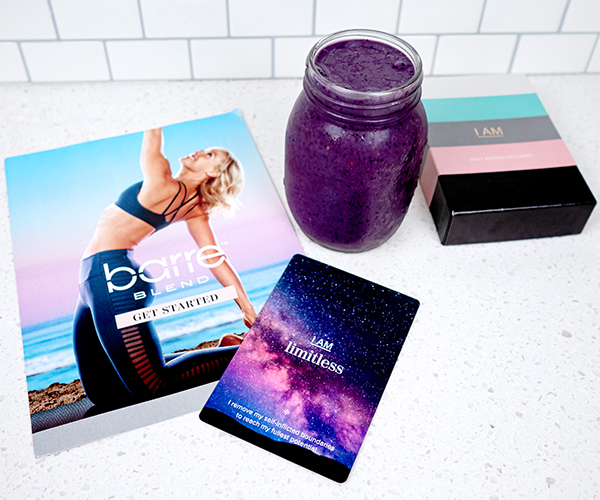 16. Nourish your body with nutrients
Take time to nurture yourself with superfoods and nutrients that give back to your body and help you take on the day.
Try Super Trainer Elise Joan's I Am Limitless smoothie.
17. Savor a decadent treat
Delight in small bites of indulgent treats rather than chowing down on an entire pan of brownies.
Buy yourself the most beautiful piece of artisanal chocolate you can find. Practice mindfulness while you eat it by closing your eyes, chewing slowly, and letting it melt on your tongue.
If you're looking to indulge in a decadent dessert AND fuel your body with superfood nutrition at the same time, try one (or all!) of these Shakeology dessert recipes.
Tips for Taking Care of Yourself
When choosing activities that will reverberate through your day and have the biggest impact on your well-being, remember these guidelines:
Connect with others. Feed your relationships. Be present in conversations.
Take care of your health. Move daily. Get enough sleep. Eat clean. Stay hydrated.
Try new things. Learn. Challenge yourself. Turn everyday activities into adventures.
Be intentional with your time. Be aware of what you're doing at the moment. Meditate.
Practice positivity. Share what you're grateful for daily. Try not to complain or gossip.
Give and be generous to others. Kindness makes us feel good and purposeful.