FIXATE Gluten-Free Pepperoni Pizza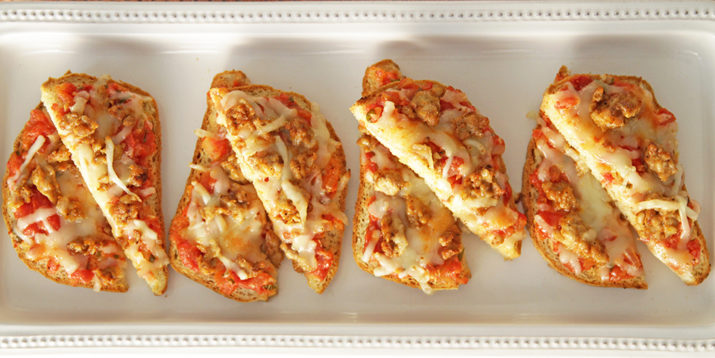 Thanks to Portion Fix creator Autumn Calabrese and her brother, chef Bobby Calabrese, eating gluten-free doesn't mean pizza is off the table.
Having grown up with pizza very much a part of their lives (their father owned an Italian pizza restaurant), Autumn and Bobby know a thing or two about how to make a killer pizza.
With their wealth of pizza knowledge and Bobby's training as a chef, this culinary team has put together a flavorful alternative to traditional pizza.
Whether you're choosing a gluten-free lifestyle or need to avoid gluten for medical reasons, this recipe is a must-have, especially if you have kids.
The healthy answer to this pizza conundrum is to make your own pepperoni. This homemade pepperoni is nitrate-free, very low in fat, and contains no preservatives.
Using healthy, lean ground chicken, Autumn and Bobby show us how quickly and easily it is to put together a beautifully spiced ground pepperoni. Sweet paprika, black pepper, ground fennel seed, and a touch of cayenne pepper create that authentic pepperoni flavor.
Using their gluten-free bread instead of pizza dough and FIX Marinara sauce, Autumn and Bobby put together a completely FIX-approved pizza that won't bog you down.
If you compare this FIX-ed pizza to half of a personal take-out pizza, this FIXATE pizza has 43 percent fewer calories, 46 percent less fat, and 50 percent less sodium.
Those are pretty impressive numbers — how's that for healthy goals?!
To get the recipe and find out the Container Equivalents and nutritional information, watch the FIXATE episode on BODi!