Broccoli Crust Breakfast Pizza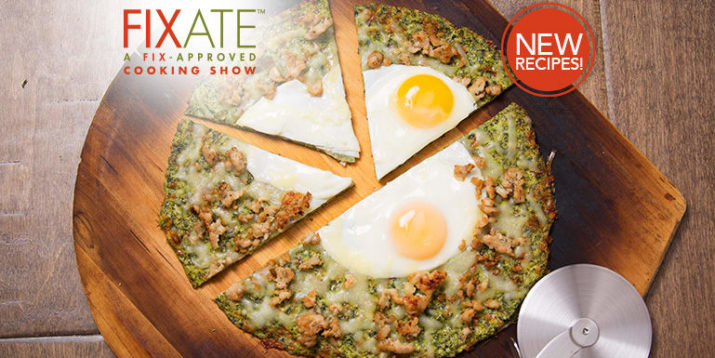 Pizza has been part of my life for as long as I can remember; pizza parties as a kid, pizza (every) night in college and pretty much every Friday night as an adult. Until I realized that maybe pizza wasn't so great for my waistline. So, sadly, my weekly standby became the occasional treat. But then came the game-changer: vegetable crust pizza.
Pizza purists are probably gasping in horror right now, but stay with me: This FIXATE broccoli crust pizza recipe from Autumn and Bobby Calabrese is the real deal. You get all the cheesy deliciousness and flavor without the grease, calories or guilt.
"Pizza is probably my favorite food, and as a chef I take it very seriously," says Bobby. "Autumn and I grew up above our father's pizza shop, so I've been steeped in pizza culture for as long as I can remember. So I was a little hesitant when Autumn asked me to buck tradition and develop a crust made out of broccoli, but once I threw myself into the project I got really excited about the results!"
And of course, it's fully 21 Day Fix-approved, so no worries that you're getting off track.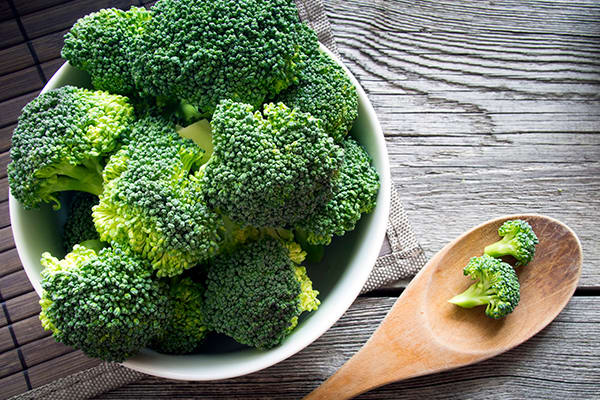 The crust is made out of broccoli, mozzarella cheese, Parmesan cheese, eggs, salt, garlic, and basil. That's it — no kneading or waiting for dough to rise. Just pop it in the oven until it sets, then cover it with eggs, cheese mushrooms, and bell peppers and you've got a breakfast pizza that you can eat any time of day!
To get the full recipe, including ingredient amounts and step-by-step instructions, watch the FIXATE episode on BODi!
Save
Save
Save