For easy, no-fuss meals, it's hard to beat recipes that use just one pot, pan, or skillet. Unless you're really keen on washing dishes, skip the cleanup time with these 15 recipes.
BREAKFASTS
Shakshuka
For this dish that works for any meal of the day, crack some eggs into a skillet of sautéed veggies and tomato sauce, top with cheese, then let it finish cooking in the oven. Get the recipe.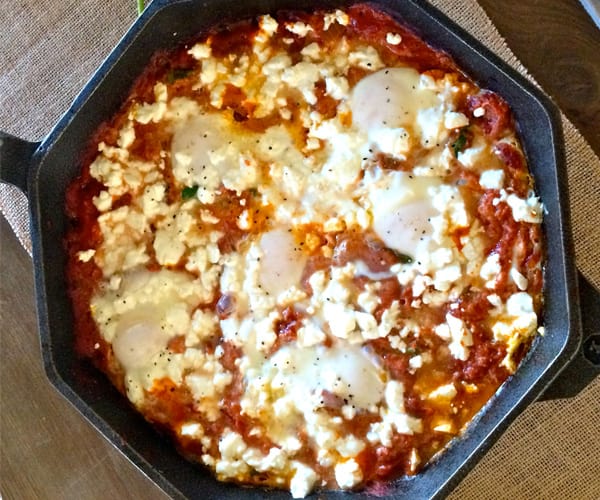 Fruity Whole-Grain Breakfast Porridge
Getting out of bed doesn't seem so hard when you wake up to a steaming bowl of cinnamon-spiced porridge that simmered overnight. Get the recipe.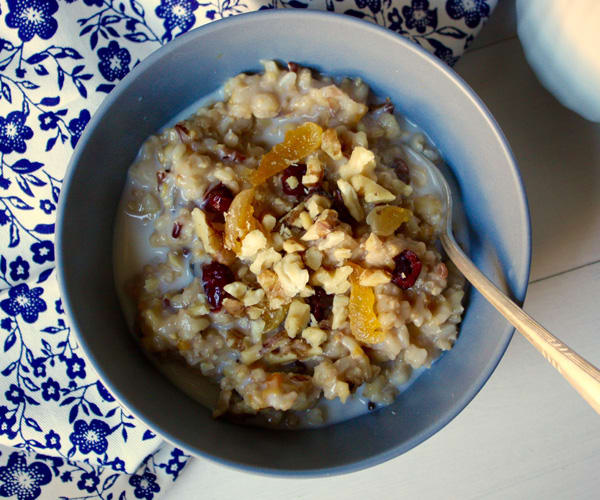 Mexican Tofu Breakfast Scramble
A blend of spices, including turmeric, make this vegan dish look and taste just like eggs. Get the recipe.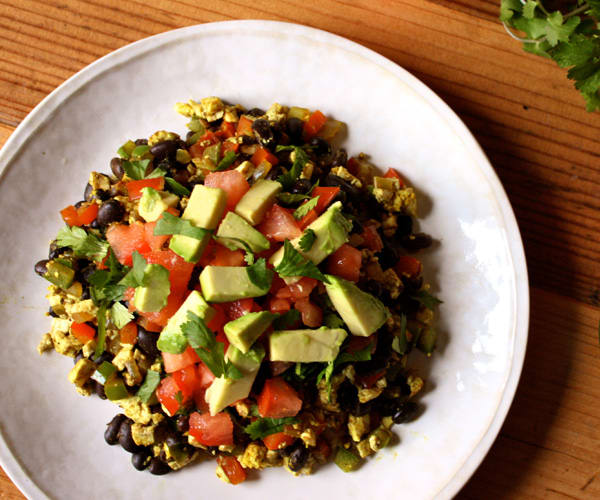 SOUPS
Portuguese Kale Soup
All it takes is 10 minutes of prep (and a single pot) to turn canned beans and kielbasa sausage into a soup that tastes even better as leftovers the next day. Get the recipe.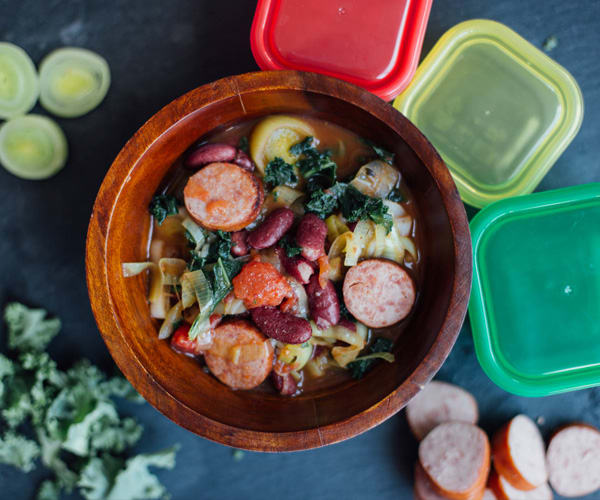 Roasted Chicken and Butternut Squash Soup
By using rotisserie chicken and frozen corn you can make this sweet and savory soup come together in less than 40 minutes on a busy weeknight. Get the recipe.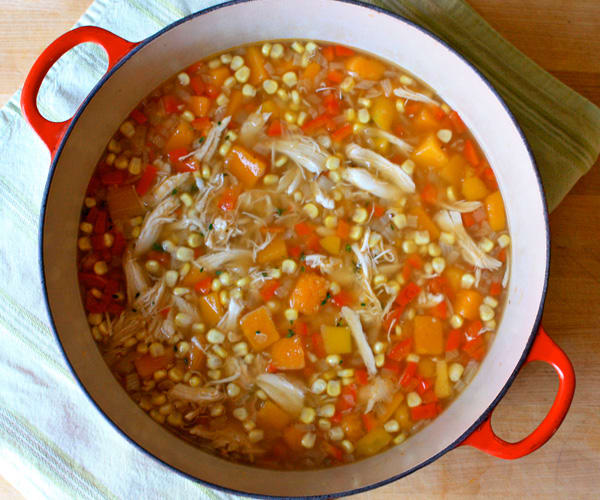 Clam Chowder
Homemade New England-style clam chowder that only takes 15 minutes to prep, has just 185 calories per serving, and tastes just as rich as you'd expect from a chowder? You may never open a can of soup again. Get the recipe.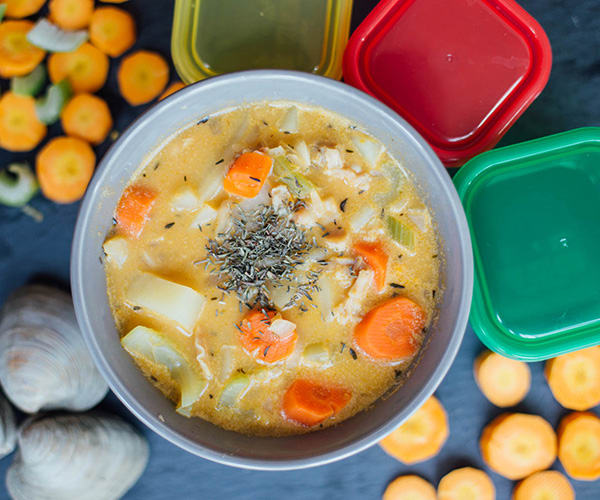 VEGETARIAN DISHES
Black Bean Salad
Don't feel like cooking? This salad mixes five ingredients you probably already have on hand, takes less than five minutes to make, and is lightning-fast to clean up. Get the recipe.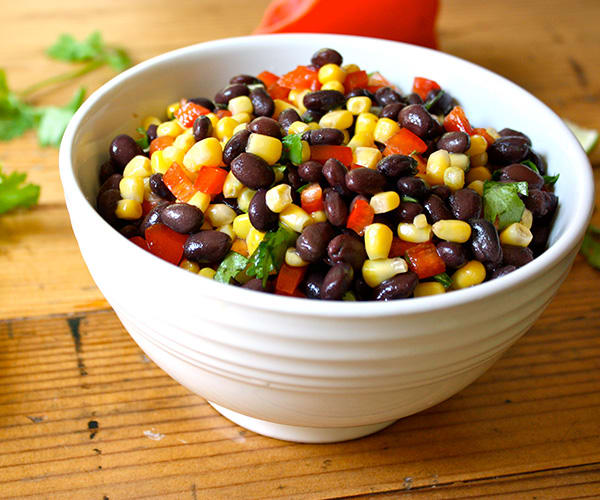 Chunky Vegetable Chili
With chili this hearty, you won't miss the meat. Our recipe uses sweet potatoes, bell peppers, and zucchini, but almost any veggie will taste good, so it's easy to swap in any produce that you have in the kitchen. Get the recipe.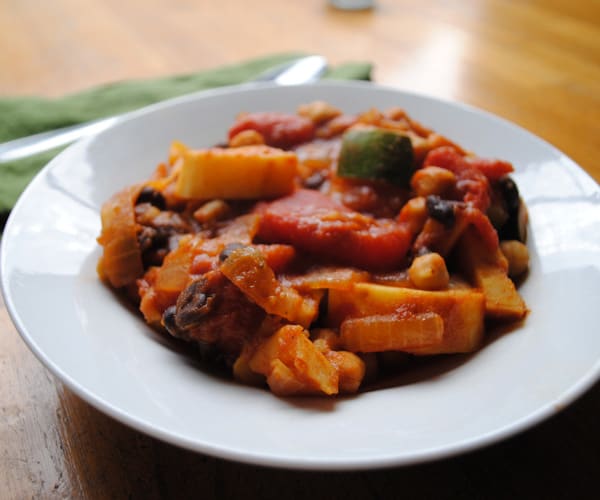 Spinach Salad with Quinoa, Chickpeas, and Paprika Dressing
To make this recipe in one pot, use the simple French trick of mixing the dressing in the serving bowl before you add the rest of the ingredients. Get the recipe.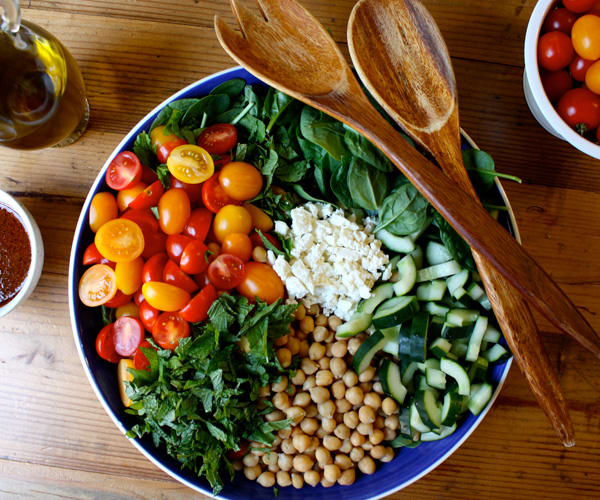 Double Bean Chili
When all you have in the pantry are a couple of cans of beans and crushed tomatoes, with this recipe you can still make an Instagram-worthy one-pot dinner. Get the recipe.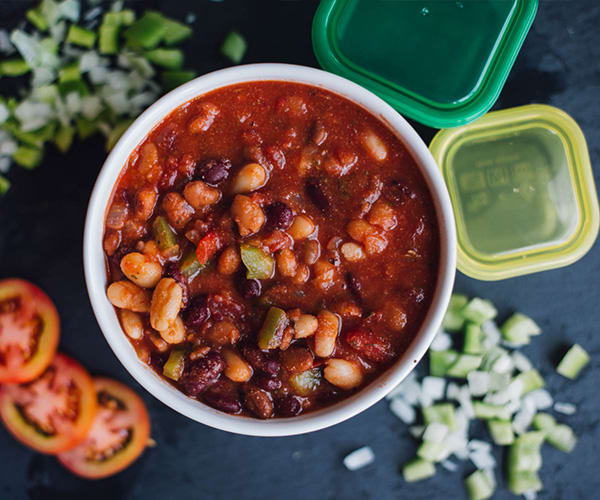 MEAT DISHES
Baked Chicken with Carrots, Oranges, and Sweet Potatoes
How is chicken breast this succulent and tender? The secret is in the orange slices that keep it moist while it bakes. Get the recipe.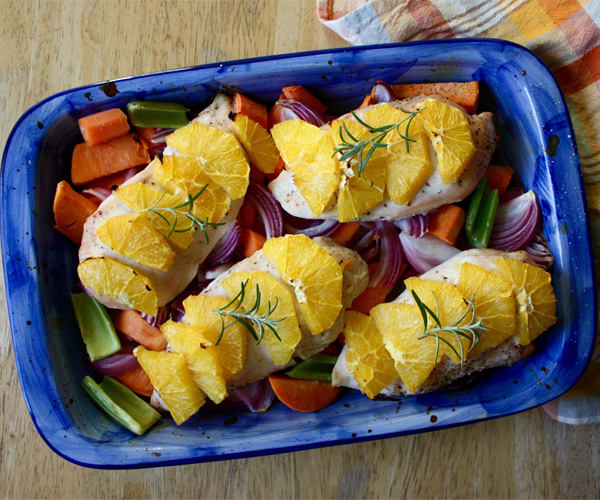 Slow Cooker Chicken Fajitas
Add ingredients to your slow cooker in the morning, and these falling-apart tender chicken fajitas will be ready when you get home from work. Get the recipe.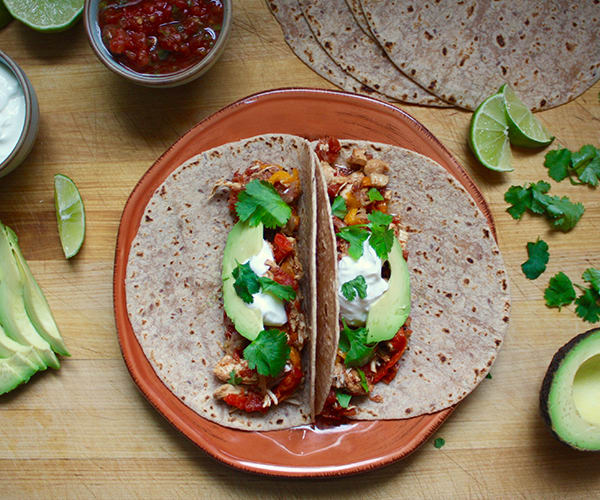 Irish Stew
If you enjoy the taste of lamb, but have never cooked it at home before, try this lighter version of traditional stew. (It can also be made with lean beef.) Get the recipe.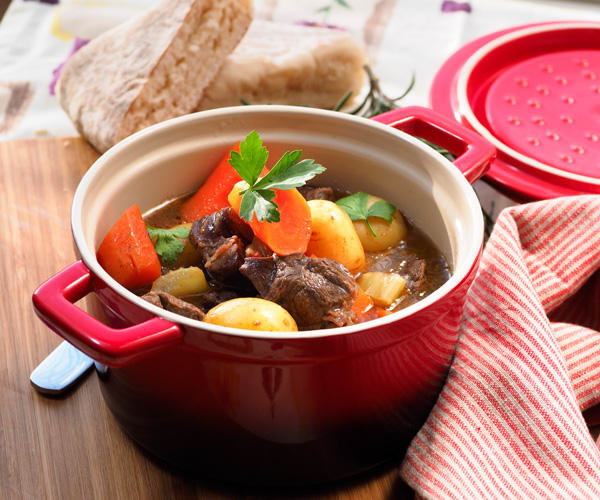 Chickpea Curry with Chicken
Whether you ramp up the heat with extra spice, or keep it mellow, the combination of spices in this curry dish makes it taste like it was made in a restaurant. And just like takeout, it will leave your sink free of dirty dishes. Get the recipe.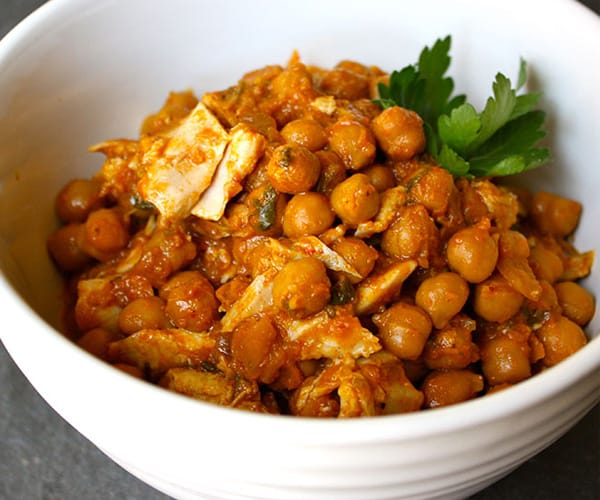 Chicken Cacciatore
This rustic, Italian stew that combines lean chicken breast with eight different types of vegetables can be on your table in about 30 minutes. Get the recipe.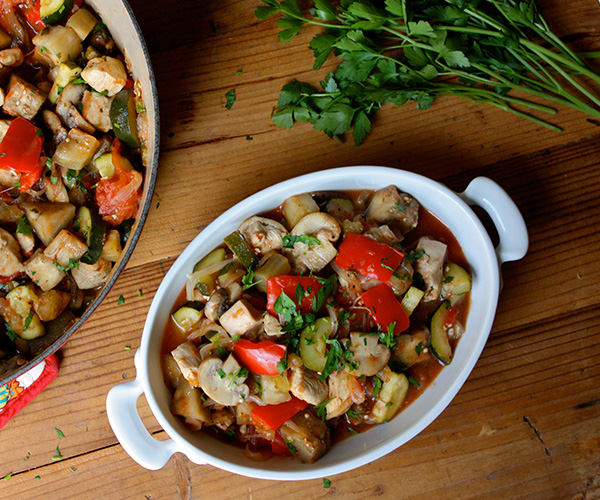 Save