Green Shakeology Recipes for St. Patrick's Day
Everyone can use a little luck, amirite?
But instead of trying to find a four-leaf clover or track down a pot of gold, make your own luck with these healthy, green Shakeology recipes.
The healthy shake recipes are packed with good-for-you ingredients like kiwifruit, avocado, spinach, and mint.
So, start your St. Patrick's Day (or any day!) right with a nutritious, delicious green Shakeology!
Green Shakeology Recipes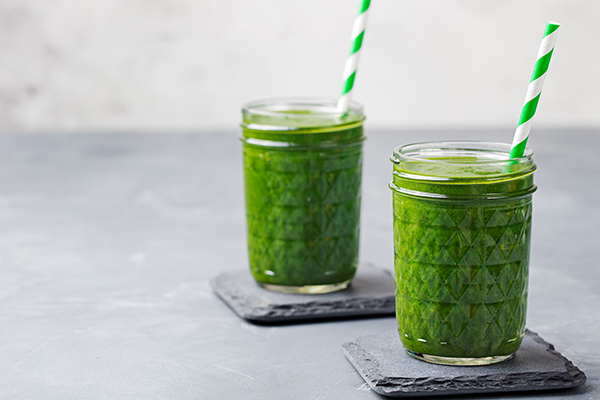 What you'll need:
1 cup unsweetened almond milk
1 cup ice
1 scoop Vanilla Whey Shakeology
2 medium kiwifruit, peeled and chopped
1 cup packed fresh spinach leaves
¼ cup fresh mint leaves
1 tsp. pure maple syrup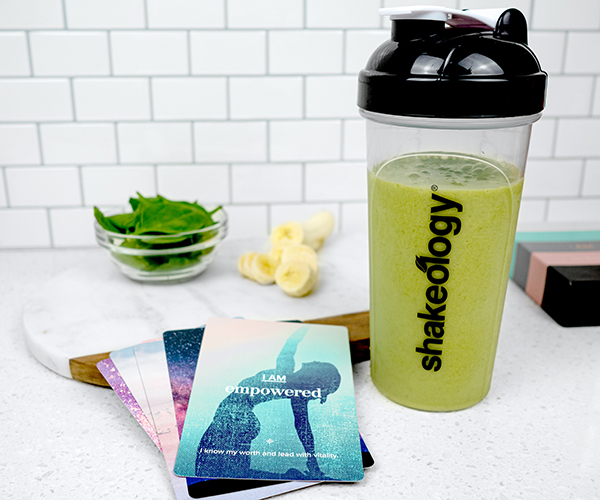 What you'll need: 
1 cup unsweetened almond milk
1 cup ice
1 scoop Vanilla Whey (or Vanilla Plant-Based Vegan) Shakeology
½ cup raw spinach
½ large ripe banana, cut into chunks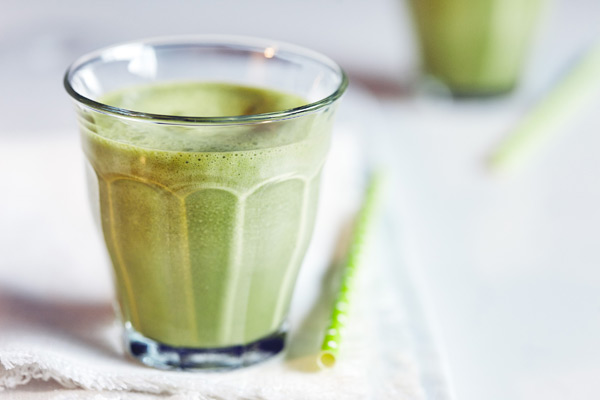 What you'll need:
1 cup unsweetened almond milk
1 cup ice
1 scoop Vanilla Plant-Based Vegan Shakeology
1 tsp. unsweetened matcha powder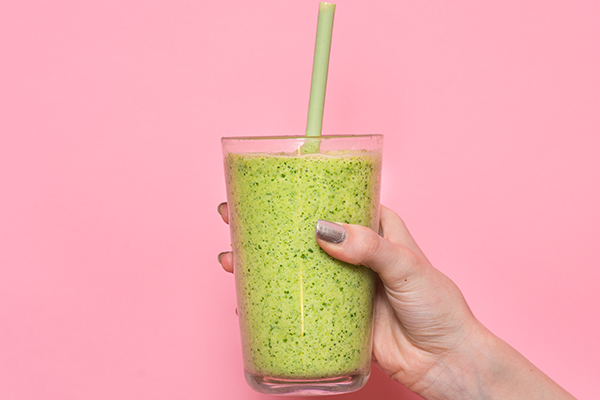 What you'll need:
1 cup water
1 cup ice
1 scoop Vanilla Whey Shakeology
½ cup fresh spinach
1 medium kiwifruit, peeled, cut into chunks
¼ medium banana, cut into chunks
1 Tbsp. finely grated orange peel (orange zest)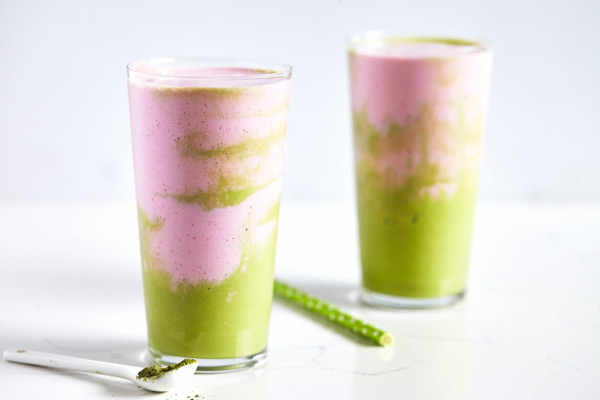 What you'll need: 
Bottom Layer
½ cup coconut water
½ cup ice
½ scoop Vanilla Plant-Based Vegan Shakeology
1 Tbsp. unsweetened matcha powder
Top Layer
½ cup coconut water
½ cup ice
½ scoop Vanilla Plant-Based Vegan Shakeology
½ cup fresh or frozen strawberries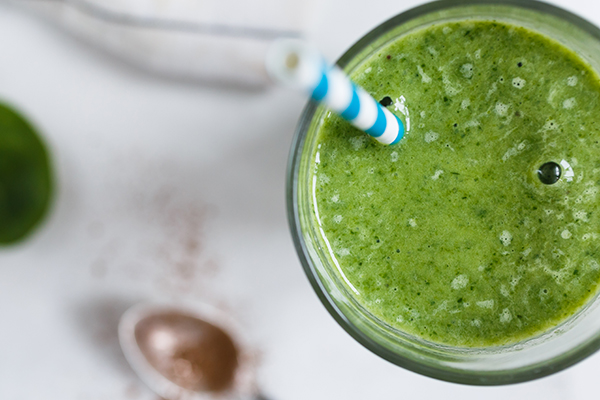 What you'll need:
1 cup unsweetened coconut milk beverage
1 cup ice
1 scoop Vanilla Whey Shakeology
1 cup packed fresh spinach leaves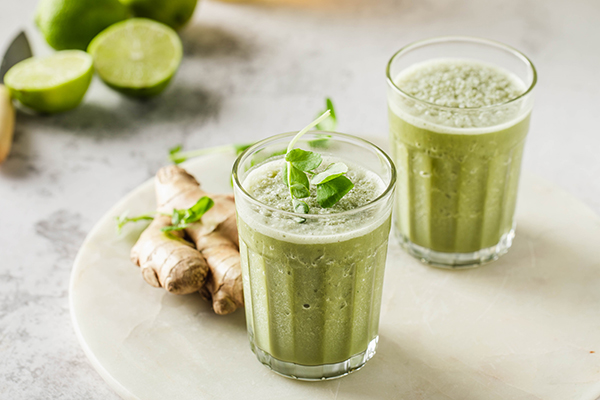 What you'll need:
1 cup / 240 ml brewed herbal tea (or green tea), chilled
1 cup / 250 g ice
1 scoop Vanilla Whey (or Vanilla Plant-Based Vegan) Shakeology
1 tsp. honey
½ tsp. fresh (or ground) ginger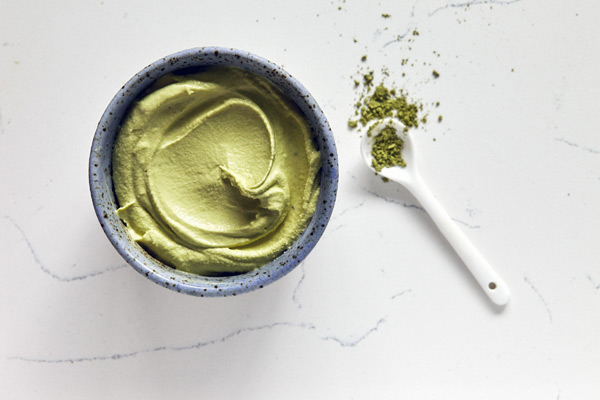 What you'll need:
1 large ripe banana, chopped
¼ cup canned coconut milk
1 scoop Vanilla Plant-Based Vegan Shakeology
1 Tbsp. unsweetened matcha powder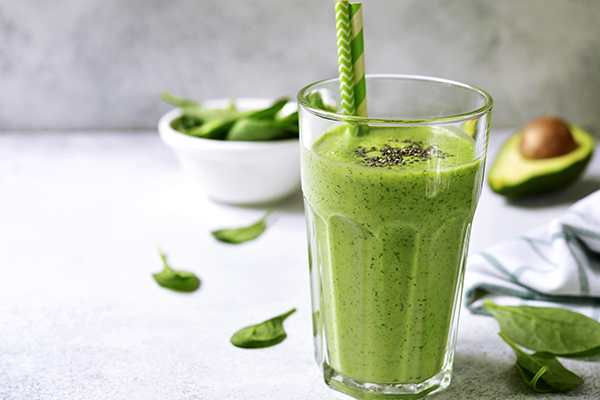 What you'll need:
1 cup unsweetened almond milk
1 cup ice
1 scoop Vanilla Whey Shakeology
½ cup fresh spinach leaves
¼ medium ripe avocado
2 Tbsp. fresh mint leaves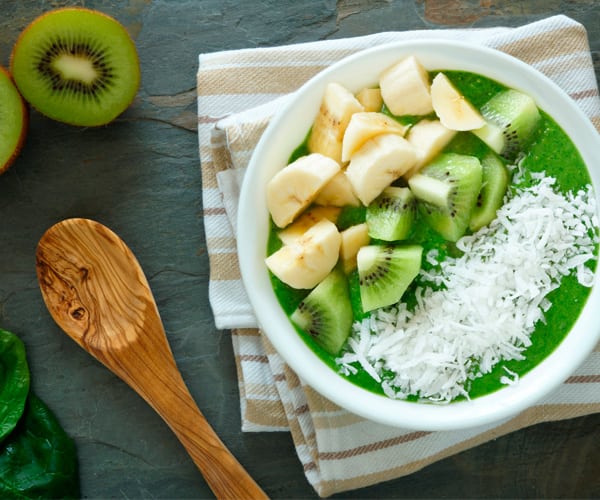 What you'll need:
1 cup unsweetened almond milk
1 cup ice
1 scoop Vanilla Whey Shakeology
1 cup raw spinach
¼ large banana, cut into thick slices
1 medium kiwi, peeled, cut into thick slices
2 Tbsp. unsweetened shredded coconut