America's Top Turkey Trots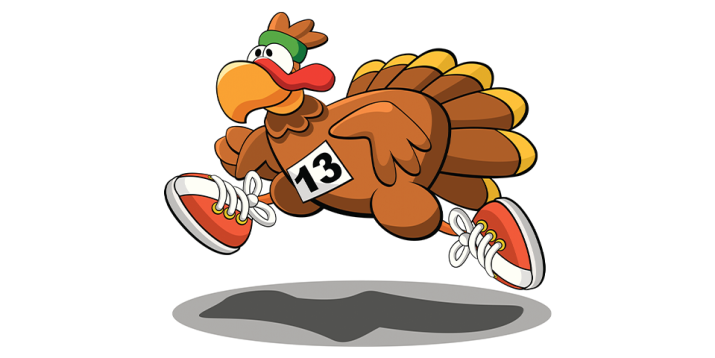 Marathons and 10Ks might get all the attention, but America's obsession with road races is rooted in the humble turkey trot.
The first one was held in Buffalo, New York, in 1896 one year ahead of the nation's first marathon (in Boston), and it has been a Thanksgiving Day tradition for tens of thousands of Americans ever since.
Want to make it one of yours? Read on.
We vetted hundreds of turkey trots from coast to coast to bring you the following list: The 15 best Thanksgiving day races in America.
Sign up for one close to you to socialize with neighbors, get in a workout, and work up an appetite for the big meal.
By enjoying the spirit of competition, you'll also be embracing that of the holiday itself — nearly all of the events benefit local charities.
EAST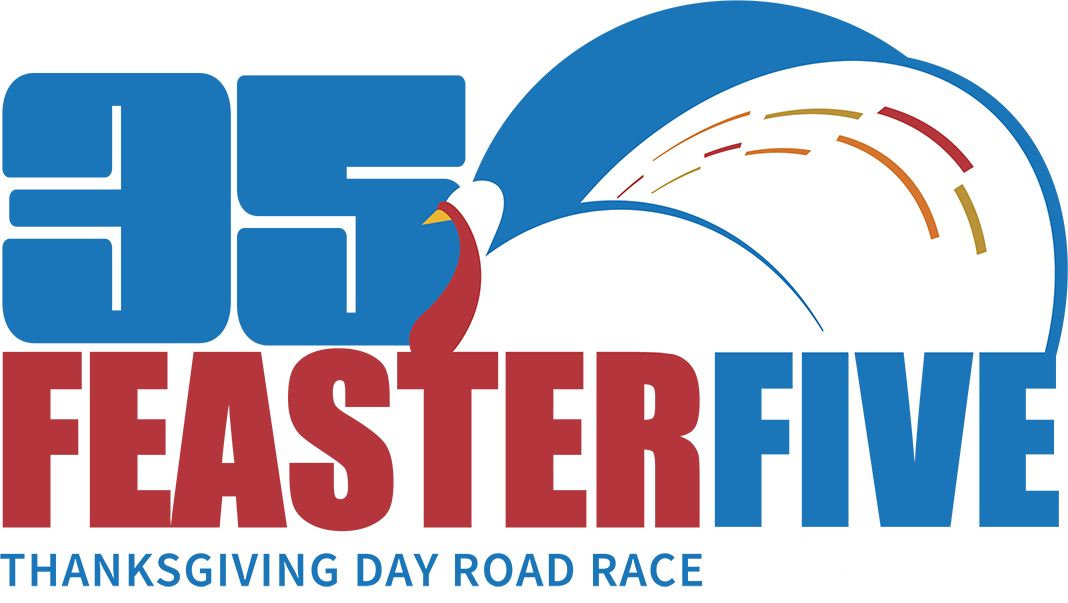 Location: Andover, MA
Distance: 5 miles or 5K
Website: Feaster Five
With approximately 10,000 participants, this is one of the largest races in Massachusetts and has been a turkey-day tradition since 1987.
Runners and walkers can chose between two distances: 5 kilometers or 5 miles for adults, and 100 or 600 yards for children.
No matter what event you choose — or where in the field you place — you'll get your just desserts when you cross the finish line: A big slice of apple pie.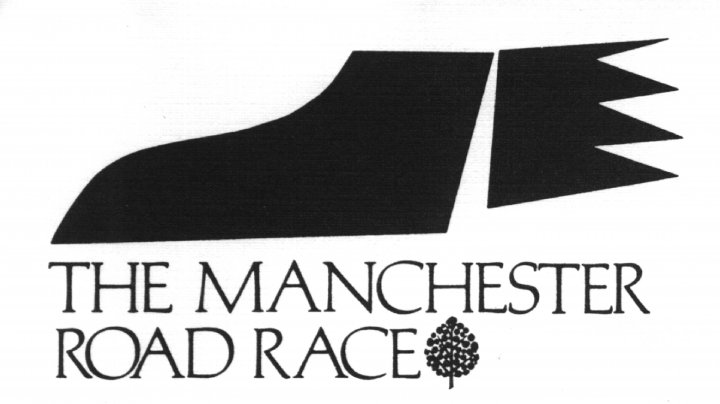 Location: Manchester, CT
Distance: 4.748 miles
Website: Manchester Road Race
This curiously distanced race attracted no less than 14,446 participants and 30,000 spectators in 2014, making it one of the most popular trots in the northeast.
The top male and female finishers each receive a $4,000 check, but the big winner is always the Red Cross thanks to the race's enormous blood drive.
One year, participants donated 184 pints, making the MRR the largest and most successful blood drive in the state.

Location: Berwick, PA
Distance: 9 miles
Website: Run for Diamonds
This Thanksgiving day race might be longer than most other East Coast turkey trots, but the reward is greater: Diamond rings and pendants for the first place finishers.
No one leaves empty-handed, though; if you don't win a rock, you can comfort yourself with free pizza.
MIDWEST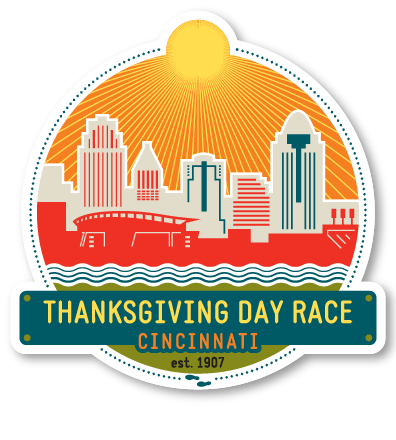 Location: Cincinnati, OH
Distance: 10K
Website: Thanksgiving Day Race
For more than 100 years, the Western and Southern Thanksgiving Day Race has prided itself as a family-friendly event, encouraging parents and kids to pound the pavement together.
Not a runner? No worries — more than 30 percent of participants walk the course.
But if you are, and want to take your training to the next level, you can join one of the race's dedicated training programs.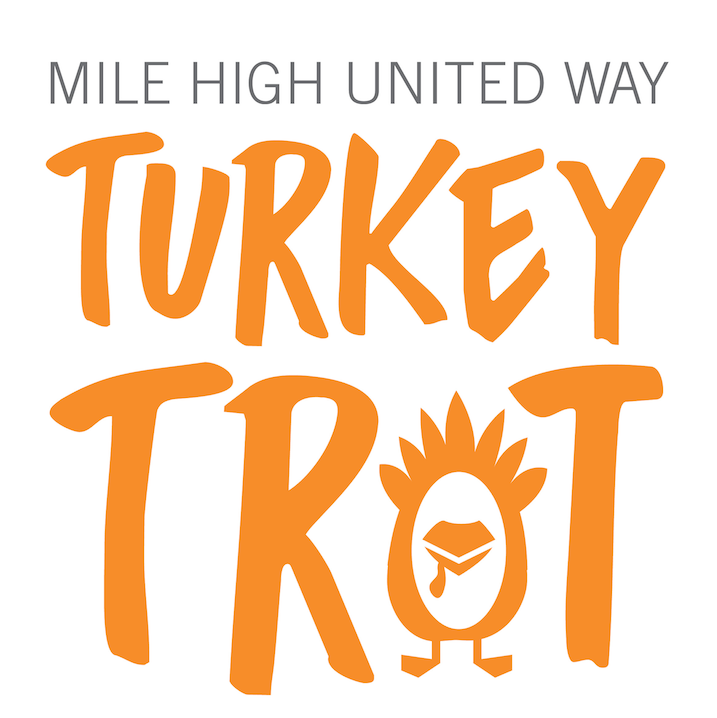 Location: Denver, CO
Distance: 4 miles
Website: United Way Denver
This race in and around Denver's picturesque Washington Park attracts more than 10,000 participants a year.
A separate quarter-mile fun run is also available for parents and kids wanting a dose of family-friendly competition.
Regardless of how you participate, you can feel good about taking part — the race benefits the Mile High United Way, which provides community outreach and educational programs to those in need.

Location: Highland Park, IL
Distances: 5K and 10K
Website: North Shore Turkey Trot
If you like cool swag, this is the event for you. Goody bags include a red fleece trapper hat that will keep your noggin warm as you brave the frigid North Shore temps.
Cross the finish line, and you'll also get a pie. Run a little, eat a little, socialize, get sweet gear…we can't think of a better way to spend Turkey Day.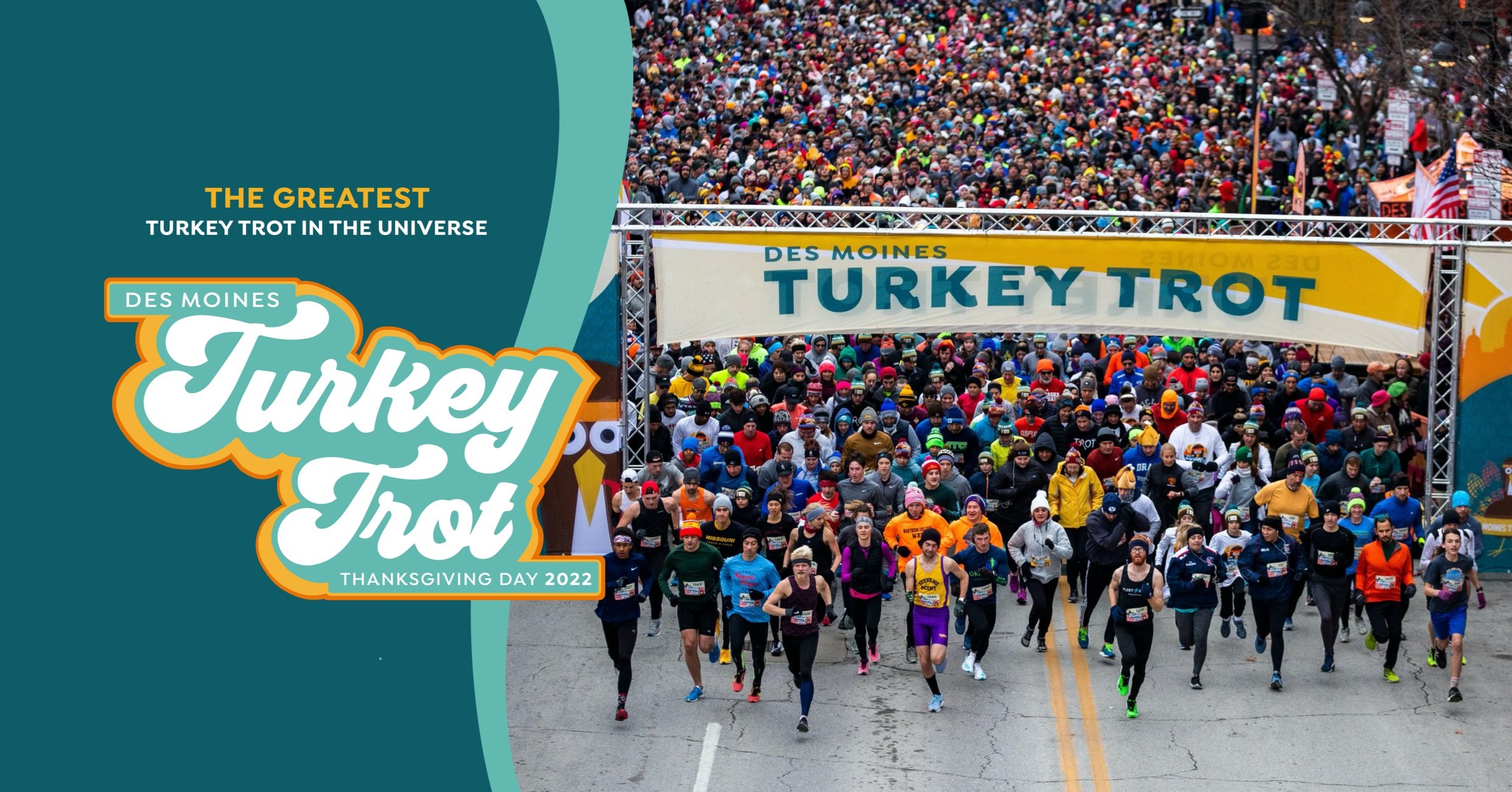 Location: Des Moines, IA
Distances: 5K and 5 miles
Website: Des Moines Turkey Trot
Des Moines's first ever turkey trot will take competitors on a tour of the city's downtown, including the Court District, the historic East Village, and the capitol complex.
Those in the 5-mile event will also take a spin through the city's Botanical Center.
After the race, athletes can enjoy a pancake breakfast while watching kids 6-and-under compete in the "tot trot."
Every registration provides a warm meal to a person in need.
WEST

Location: Dana Point, CA
Distances: 5K and 10K
Website: Turkey Trot
Each Thanksgiving, the attention of this popular sun-washed coastal community turns from surfing to running.
Skirt the sand on a course that passes one of California's most famous beaches, Doheny State Park Beach, and stick around afterward to catch some waves.
There's also a 1-mile "Gobble Wobble" for children ages 12 and under.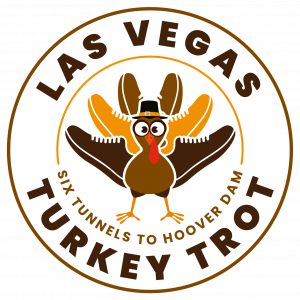 Location: Las Vegas, NV
Distances: 1 mile, 5K, and 12K
Website: BBSC Endurance
All races begin on the historic Railroad Trailhead and offer spectacular views of Lake Mead, but only the 12K lives up to the event's name, taking you through six tunnels on your way to one of the nation's most breathtaking manmade landmarks.
Afterward, you can try your luck on the Vegas strip, located just 18 miles away.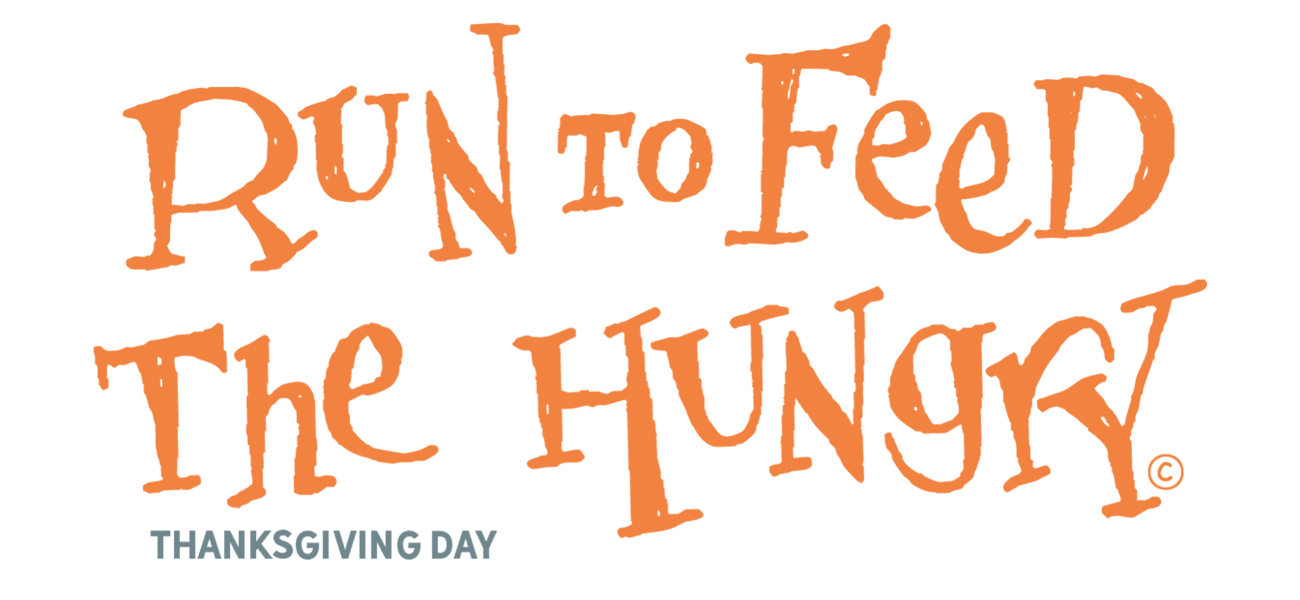 Location: Sacramento, CA
Distance: 5K and 10K
Website: Run to Feed the Hungry
During the last 22 years, participation in Sacramento's most popular turkey trot has exploded from 768 to more than 28,000, making it one of the largest Thanksgiving Day races in the country.
You can participate in both timed and untimed races for both distances, and families are welcome to push strollers in the untimed events.
All proceeds benefit the Sacramento Food Bank.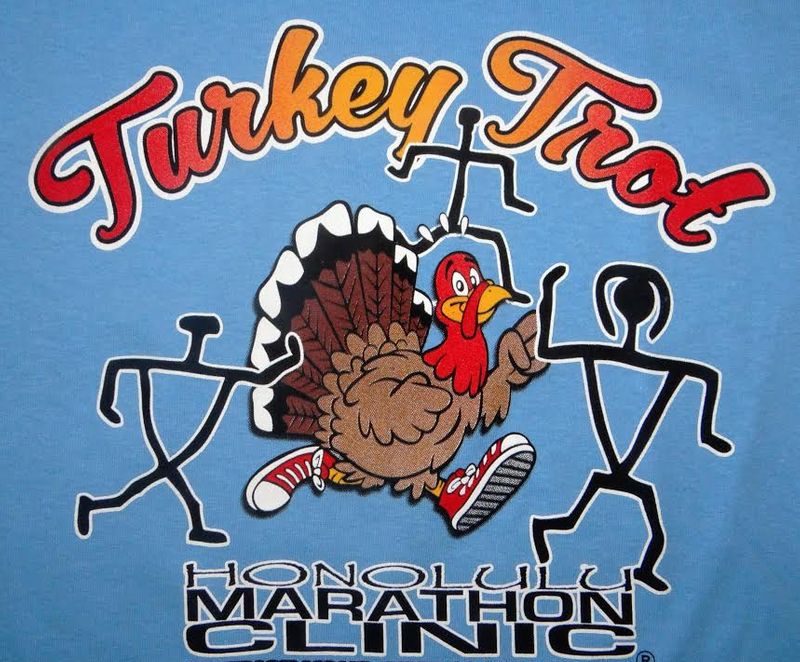 Location: Honolulu, HI
Distance: 10 miles
Website: Honolulu Marathon Clinic
It doesn't matter whether you come in first or last in this "Big Island" road race — prizes go to those who finish closest to their predicted time. Why?
Because although anyone can participate, the goal of the race is to teach marathoners to better pace themselves during the critical first 10 miles of a marathon.
The exact course route isn't released ahead of time, adding to the challenge — and the fun.
SOUTH

Location: Dallas, TX
Distance: 5K or 8 miles
Website: The Trot
More than 28,000 runners participate. Costumes are encouraged, and dogs (especially those in costume) are welcomed.
In short, this race is a giant party. If you don't want to run, you can walk the 5K, making the event perfect for families with young children.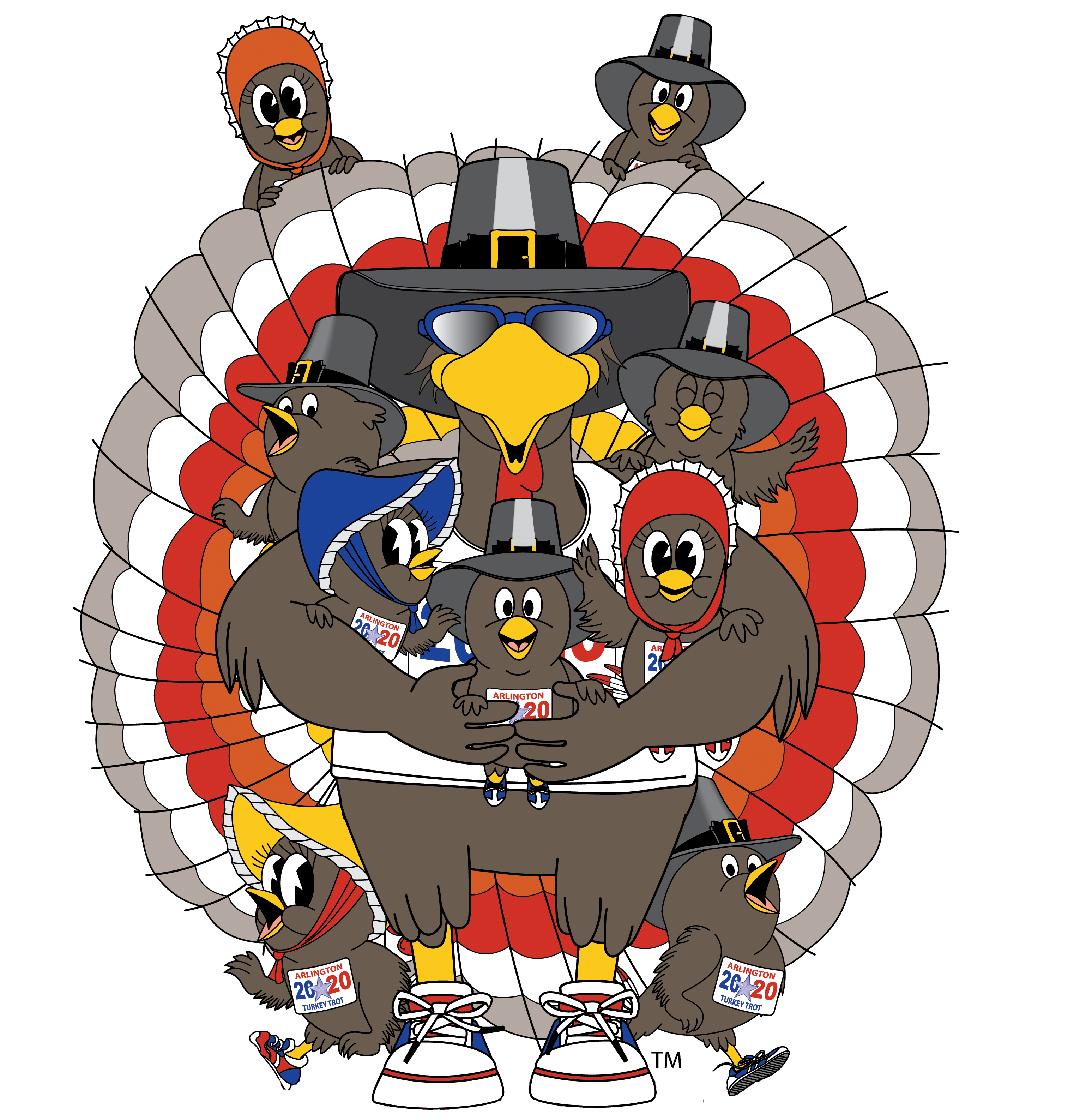 Location: Arlington, TX
Distances: 1 mile or 5K
Website: Arlington Turkey Trot
Sports fans, this race is for you.
Both distances start and finish on Nolan Ryan Expressway, and take runners past the Rangers' Globe Life Ball Park and within eyeshot of the Cowboys AT&T Stadium.
Want to focus more on fun than competition? Sign up for an untimed race.
However you participate, your paid registration will benefit The Shoe Bank, which recycles shoes to those in need.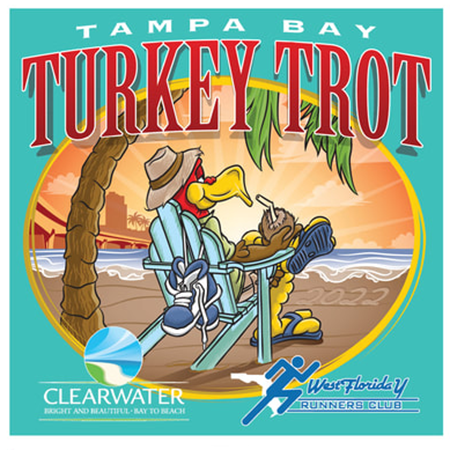 Location: Tampa Bay, FL
Distances: 1 mile, 5K, or 10K
Website: Tampa Bay
Not sure which distance you want to run? Register for the "Clearwater Challenge," which includes all three, or sign up for the fun run to opt out of competition entirely.
No matter which race you choose, the proceeds help support local charities, including a runners club scholarship program.
Food donations are also accepted for the local food panty program.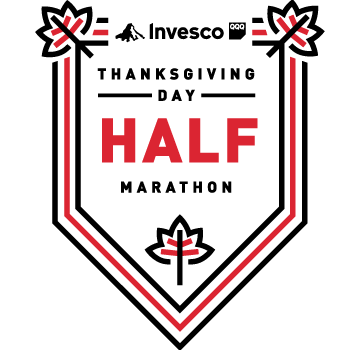 Location: Atlanta, GA
Distance: 13.1 miles or 5K
Website: Atlanta Track Club
If you're up for more than a trot, sign up for this half marathon. Originally a full 26.2 miles, the race was eventually cut in half.
The exact reason is unclear, but we assume it had to do with encouraging hardcore athletes to focus on what really matters on Turkey Day: Hardcore eating.
Other race options include a 5K for ages eight and older, a 1-mile run for ages 7 and older, and a 50 meter dash for children ages 6 and younger.