How to Burn Off the Most Popular Halloween Candy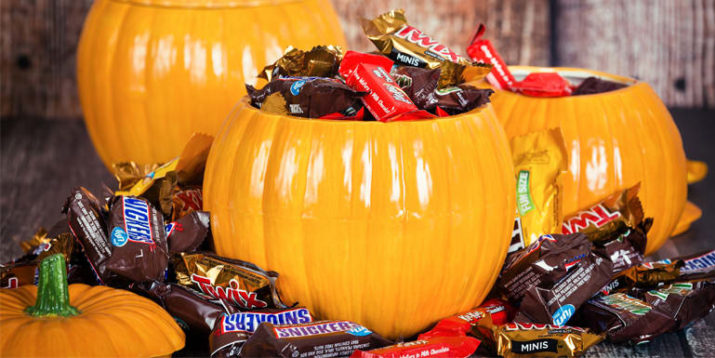 Halloween is full of tricks and treats, from the spider that drops down in the entrance of a haunted house, to the seemingly impossible task of bobbing for apples. The biggest trick of all? "Fun-sized" Halloween candy.
It might seem innocent–after all, you can devour one in a single bite! But that makes it devilishly easy to consume in mass quantities, and before you know it, you've eaten two king-sized bars worth of chocolate.
Keep yourself in check this Halloween by putting candy into perspective with how much exercise it takes to burn it off. Although exercising doesn't eliminate some of the issues that come with eating mass quantities of refined sugar, it can help you better visualize what you're eating. Don't be frightened—take a look!