Check Out the Amazing Results From XB Pilates by Andrea Rogers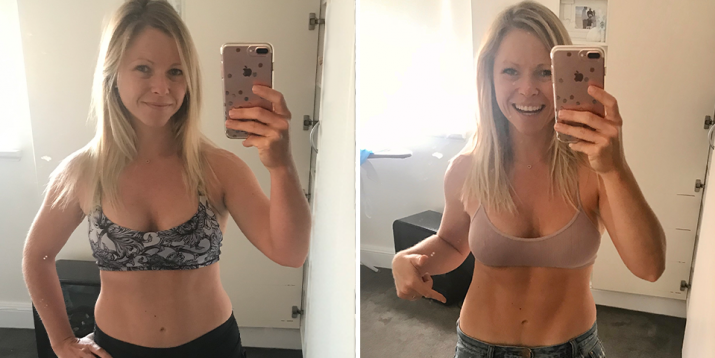 Don't feel like driving to an expensive studio to take a Pilates class, but love this kind of workout? We have a solution!
XB Pilates on Beachbody On Demand is an at-home Pilates program created by Andrea Rogers.
It combines techniques from Andrea's original Xtend Barre program and classic Pilates moves to strengthen your core, sculpt your arms and thighs, and encourage weight loss.
The best part about the XB Pilates program is that you can do it all in your home with no equipment (or a few suggested pieces).
Just stream it on the Beachbody On Demand app or on the web, and get sweating!
Andrea will lead you through each move step-by-step for an experience that feels like she's right there with you.
Each workout is only 30 minutes long, and you can choose from four different workout calendars depending on your goals. In short, there's nothing stopping you from losing those extra inches in a matter of weeks!
But don't take our word for it. Below are four testimonials from real people who tried the program themselves.
Let the results and words of wisdom from these four women encourage you to sign up and start a workout today.
Julie C.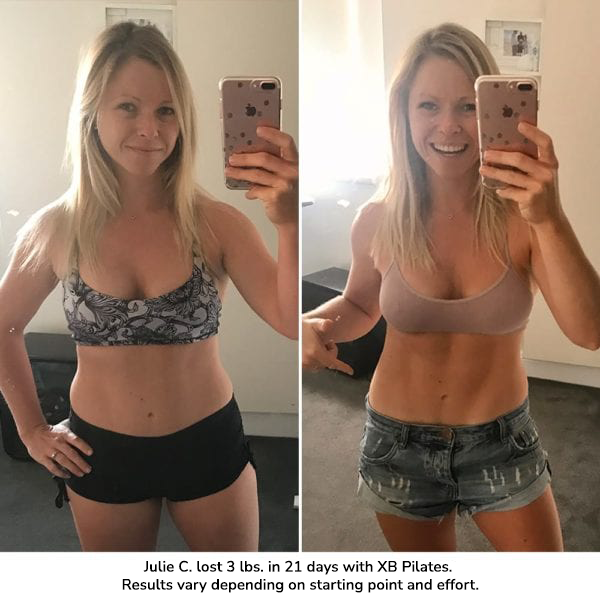 "I started XB Pilates because I was ready to make a change. I already did barre and yoga, sprinkled in with some cardio dance … but I wasn't quite seeing the results I was after. So, when I saw XB Pilates, I knew I had to give it a go.
I've always been drawn to the strengthening powers of Pilates and wanted to bring back a more feminine, defined shape to my waistline after having two babies. With this program, everything is getting tighter and lighter!
I've seen incredible changes to my waistline. There's more definition, and hello baby abs!
My stomach is definitely much flatter, toned, and stronger. I never weigh myself, but my favorite denim shorts are nearly falling off me… and it's only been 21 days!
My favorite things about the program are the mind/body connection, the fun and new exercises, the fact I can do it from home in my PJs, Andrea, the Pilates burpees, the sliding discs … I love it all!
I'm so happy I tried something new and found my new favorite workout. If you're thinking about starting the program, stop thinking and start doing! You won't regret it! Show up for yourself. You deserve it. Make yourself proud."
Stephanie J.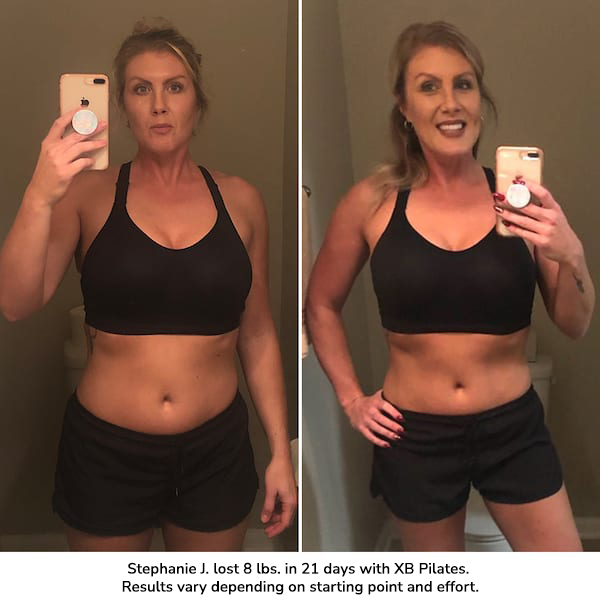 "I started the program because I wanted to shed some weight before the holidays. I had some Christmas parties with people I hadn't seen in years, so I wanted to look my best.
My favorite part of XB Pilates is that the workouts are only 30 minutes, but they're so effective at targeting every muscle group. I saw results in the first week!
After the 21 days, I lost 8 pounds and about 4 inches on my waist, which is my trouble area. I can also see definition in my inner thighs, abs, and obliques.
Andrea is the best part about the program, she's an amazing trainer!
She is so positive and encouraging … both on and off camera. She's created an entire community of positivity and motivation that encourages me to push harder."
Amanda B.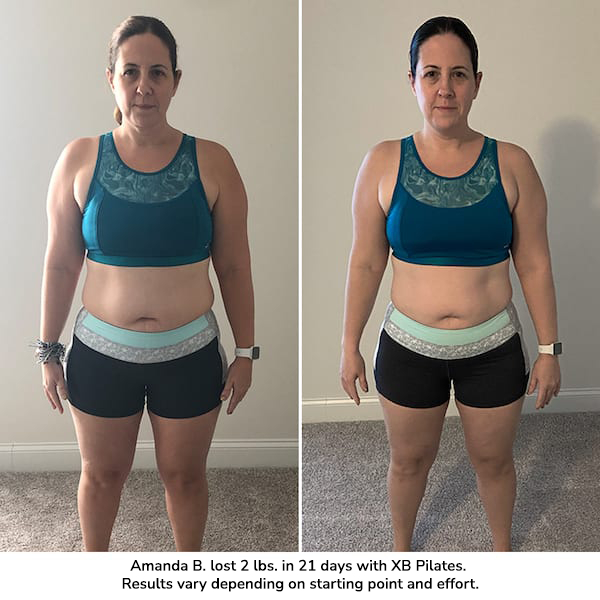 "My favorite thing about XB Pilates is how challenging the workouts are. I was excited to see my progression as each workout came up a second time and how much stronger I was becoming!
I used to crash down onto the floor for the mat workouts, but now I am way more graceful! And thanks to XB Pilates, I'm able to get down on the floor and back up using my core, and not my hands and knees like before.
In the 21 days, I lost 2 pounds and 2″ off my waist, which is a big deal! That spare tire I had going has shrunk down to a slimmer waistline.
Andrea has become my best friend throughout these workouts, and we've never met in person! I didn't feel alone during them — she was right there with me.
And anyone can do this program. It's all about learning proper techniques and extending your limits to make you stronger! With core strength, all things are possible!"
Dawn E.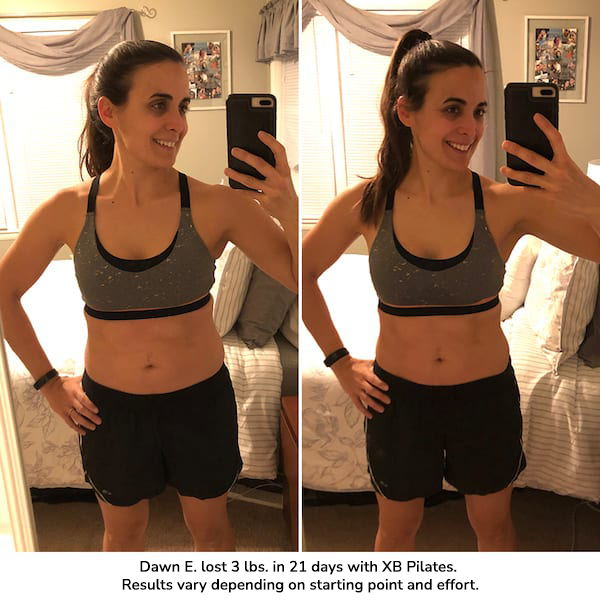 "My favorite thing about XB Pilates is the efficiency. I'm a very busy person — I have two jobs, two kids, and a lot going on, so I appreciate when a workout is quick, efficient and effective.
The class moves so fast that when it's over I can't believe it's been 30 minutes already!
In only 21 days I've seen so many changes. I lost 3 pounds and 3 inches in my waist. I feel so much stronger overall, but especially in my core. I'm amazed at how the program taught me to tune into my body and my intentions throughout the day.
If I could tell people one thing about the program it would be that you do not need to have previous Pilates experience — I barely had any! There are some really hard moves — even when I was modifying it was difficult sometimes — but I could tell it was working."