Virtual Party Ideas for Celebrating the Holidays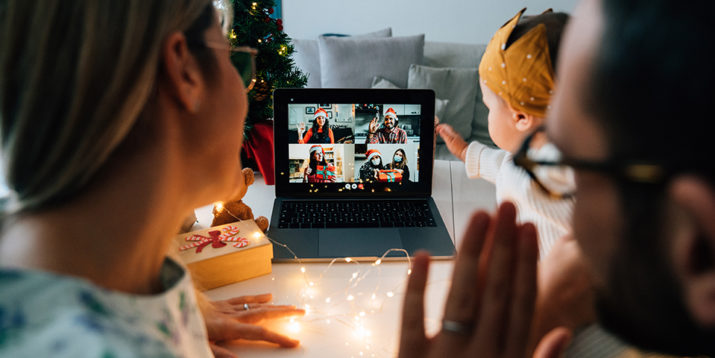 There's no denying that 2020 has thrown a wrench in many of our holiday traditions.
The usual travel plans and large gatherings have been put on hold — but that doesn't have to dampen your holiday spirit!
With the help of virtual meeting platforms, you can celebrate virtually with your friends and family.
Virtual holiday parties may sound a bit daunting, but with some advanced planning, you can still pull off a fun online party.
When planning your party, be sure to send out invitations with plenty of notice and include a direct link to the digital festivities. Before the party starts, check that your connection is working for a strong video feed.
Choosing a creative party theme can also help to ensure your guests stay connected and entertained.
We've got seven virtual holiday party ideas to get you started!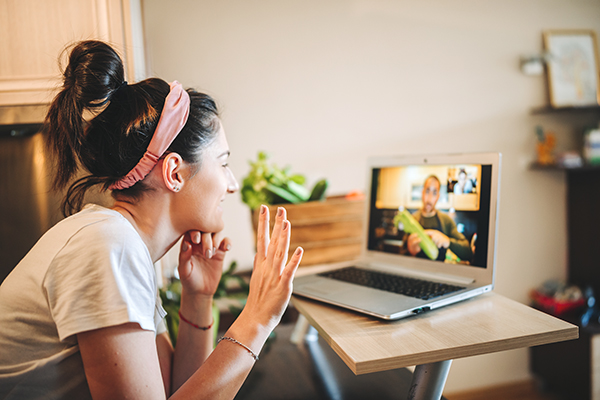 1. Recipe Swap Party
A traditional holiday potluck may not be possible this year, but you can still share favorite dishes with your loved ones even while social distancing.
Ask each guest to send you their favorite recipe when they RSVP. Compile the recipes into a digital recipe book, and send your guests a copy a week before the party.
The day of the party, each guest can whip up one or several recipes from the book — so while you're virtually mingling, you'll all be enjoying dishes from the same menu.
Feeling overwhelmed by holiday treats?
Heidi Moretti, M.S., R.D., suggests you ask everyone to share their healthiest holiday recipe.
Planning a mostly-healthy menu can help you take control during the holidays so your goals don't get derailed.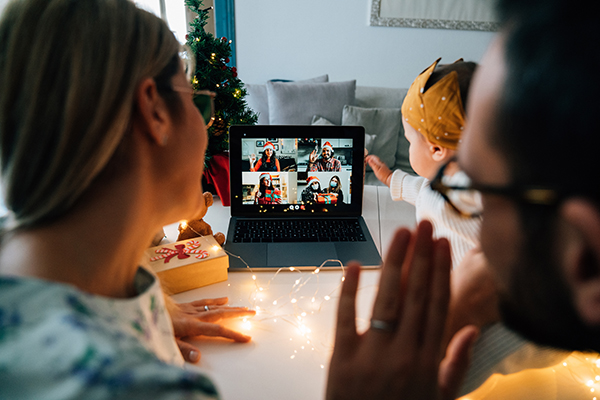 2. Virtual Secret Santa
Set up a Secret Santa gift exchange for friends and family who will be attending your virtual holiday party. Draw names — or use an online Secret Santa generator like Elfster or DrawNames — and send each guest a private message with the name of their gift recipient.
Be sure to set a spending limit, and plan well in advance so everyone has time to shop for the perfect gift.
As the host, you may need to remind people when it's time to ship their presents so they arrive by the event date. During the party, everyone can unwrap their presents and guess the identity of their Secret Santa.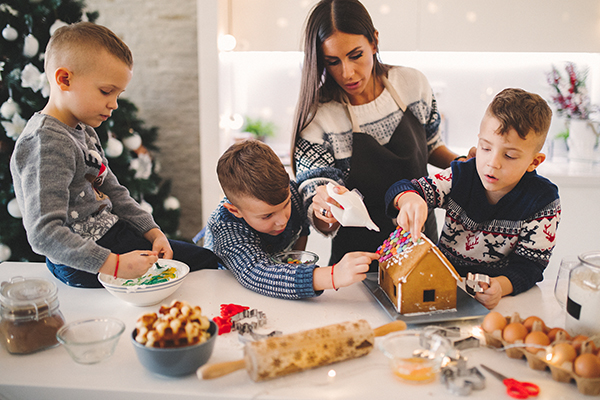 3. Gingerbread House Competition
Challenge your guests to a virtual gingerbread house competition. Set up your camera on the kitchen counter or dining room table so everyone can see your gingerbread house come together, and have your guests do the same.
Once each household has finished their creation, ask everyone to vote for their favorite.
If you're tempted to nibble at your creation while you're working, satisfy your craving in a healthier way with a mug of sweet and spicy Gingerbread Man Shakeology or a batch of Gingerbread Energy Balls.
4. Virtual Paint Party
Host a virtual painting party and flex your creative muscles — or turn it into a competition with a prize or gift card as the reward!
Before the party, send out a list of art supplies each guest will need. Share step-by-step instructions with your guests during the party, or consider hiring an art teacher to lead the session.
So what masterpiece should your guests paint?
Bia Moreira, a wedding and event planner in Brazil, suggests choosing a theme (like "holiday lights") instead of a single image to get more creative results at the end.
5. Watch a Movie Together
Long-distance movie platforms like Gaze let you video chat during the movie and sync what you're watching so no one lags behind on the punchlines or plot twists.
Mail snack bundles with hot cocoa and popcorn to your guests ahead of time to increase the feeling of togetherness.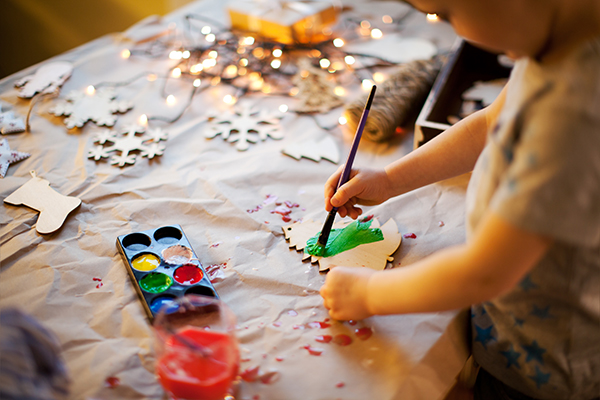 6. DIY Holiday Decor
Search for holiday craft ideas on Pinterest, then work on them together during your virtual holiday party.
Need a super-simple idea? Moretti suggests making an essential oil blend in a holiday-inspired scent like Douglas fir, cypress, clove, cinnamon, and ginger.
After the party, you can drop it onto pinecones, pine boughs, or into diffusers.
Or, if you have little ones attending, guide them through a virtual paper snowflake competition.
7. Holiday Trivia
Keep your guests engaged with a game of trivia. Moreira suggests asking each guest to purchase a small "prize" and write a trivia question related to their hometown.
(Or, if you're playing with family or longtime friends, write up questions about memorable times together.)
The first person to answer correctly wins the gift. To avoid doubling up on shipping fees, guests can pre-determine what their "prize" will be, then order it and have it shipped directly to the winner.