8 Healthy Holiday Tips to Keep You Fit This Season
Healthy and holiday don't have to be antonyms.
While the holidays are full of temptations, treats, and crazy schedules, it's totally possible to maintain your fitness and nutrition goals with just a few key tips and strategies.
We totally understand that the sofa might sounds better than a sweaty workout when it's rainy or snowy outside, or how hard it is to resist the second (or third!) helping of Thanksgiving pie.
No shame! You should enjoy yourself and soak up the festive season.
But we also know that you can indulge without sacrificing your hard work in the gym.
Here are 8 tips for staying healthy during the holidays!
1. Meal Prep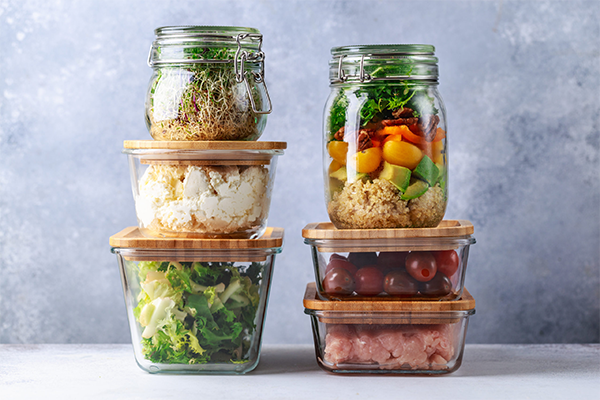 Meal prepping is your best friend when it comes to staying healthy during the holidays.
"When your food is already cooked, prepared, and pre-measured, you are less likely to reach for higher calorie snacks or food during the day," says Kim Abbage Hart, a certified NASM fitness nutrition specialist and personal trainer.
And meal prepping doesn't have to be boring or time-consuming. These tasty meal-prep recipes require just an instant pot!
2. Eat Before Events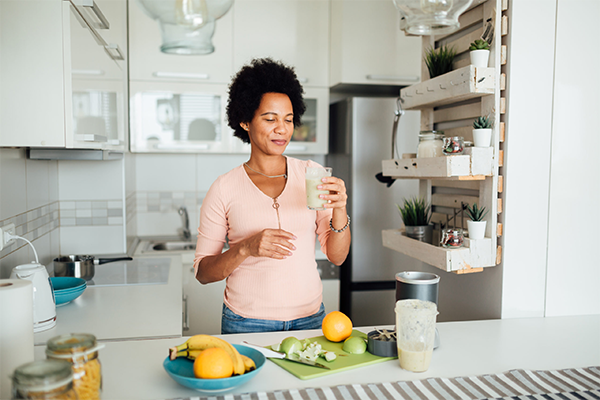 If you're nervous for the upcoming food-heavy holiday event, try eating an appetizer or snack before hand, suggests Hart.
This makes it so you're not starving when you arrive, which might tempt you to over-indulge.
"When going to social gatherings, eat at least 30 to 45 minutes before arriving, or bring your own healthy dish to eat," she says.
You can also "use hors d'oeuvres to your advantage, usually filling up on healthy proteins like cocktail shrimp, meatballs," or other healthy small bites, she adds.
3. Manage Holiday Stress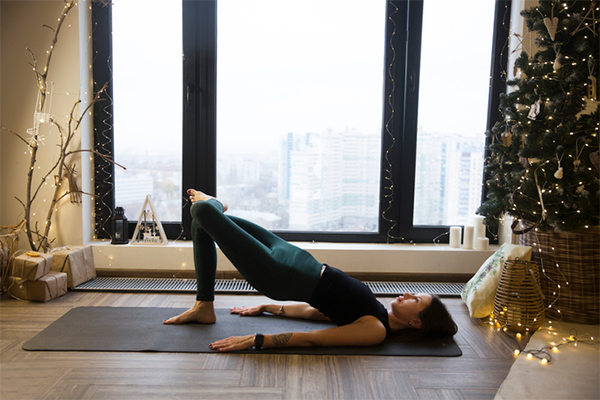 The holidays are a stressful time; there's lots to plan, coordinate, and think about, which may lead to stress eating.
Hart suggests combatting holiday stress with the "three D's:," dedication, determination, and delegation.
Dedicate 30 minutes of time the week before a [holiday] gathering to meal plan
Determine what dish(es) you plan to make, what ingredients will be needed, and decide what day you will grocery shop
Delegate a dish or two to a family member for them to tackle and bring to the gathering so you aren't solely responsible for all of the cooking,
4. Buddy Up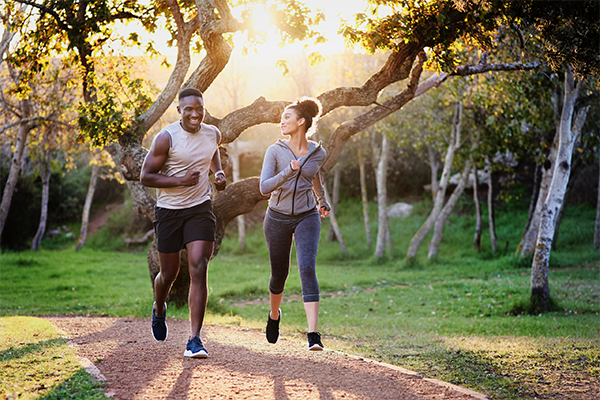 Staying healthy and maintaining a fitness routine can sometimes feel at odds with the holiday season. Accountability is key, especially when seasonal depression and cold-weather lethargy hit.
"Have an accountability partner for your fitness activities," Hart says. "Discuss how often both of you want to work out during the week and hold each other accountable to those day(s)."
Try indoor activities, like hot yoga or a spin class that you can easily do with a friend, or go on walks together in place of wine or coffee dates.
5. Stay Active With At-Home Workouts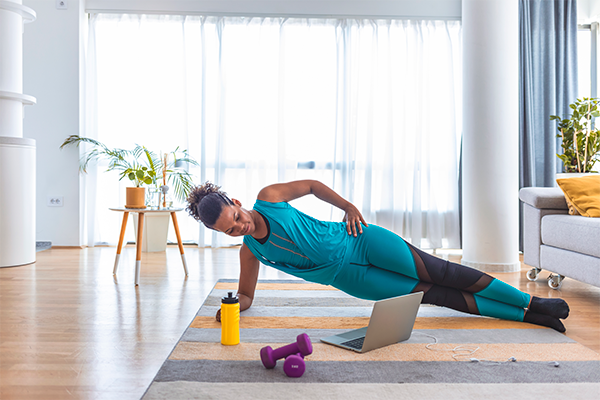 There's no better time for a strong at-home workout game than in those colder months!
"Home workouts have become more prevalent, and you don't need a ton of equipment to get a good burn in. Grab a jump rope, some dumbbells, or just use your body weight and get your body moving," Hart says.
Subscribe to Beachbody On Demand for tons of amazing live and on-demand workouts, including Pilates, Xtend Barre, strength training, HIIT, and more.
Elite trainers and our fitness community can help guide and motivate you through any tough workout (and you don't even have to go outside).
6. Make Time for Yourself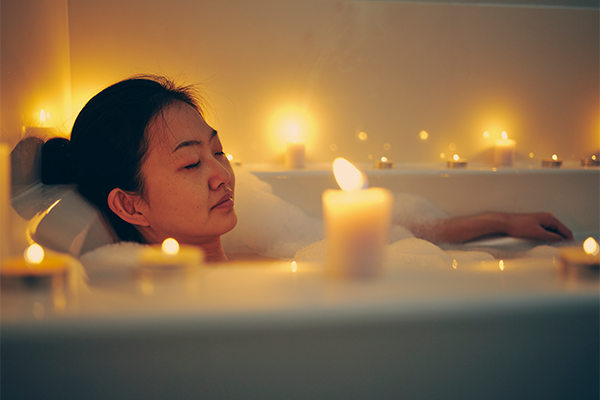 With family gatherings, holiday events, and tons of shopping to do, we know that it can be difficult to find "you time."
Prioritize time for yourself by including walks, workouts, and stress-reducing activities in your day so you can stay healthy and well, and ultimately be more present for all the holiday fun!
Here are some ideas for health-focused independent time:
Workouts
Hikes
Shopping (and hey, if you want to get some gifts out of the way, why not?)
Solo meal prepping/cooking
Stretching to music
Morning yoga
7. Skip the Alcohol (Or Make It Healthier!)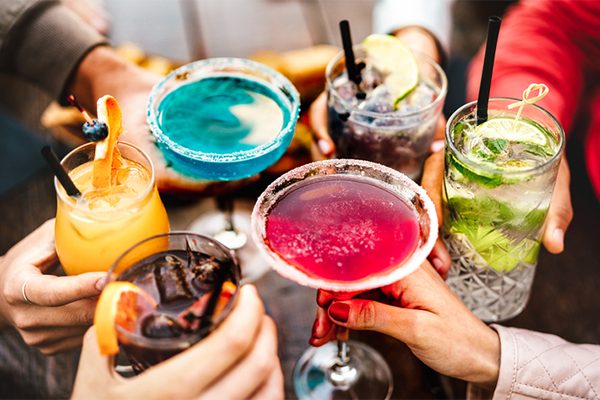 We know there are tons of food and treats during the holidays that can be super tempting.
But one way to cut down on calories is by avoiding all those sugary alcoholic drinks.
However, if you're looking forward to some cozy holiday beverages, try making a healthier holiday cocktail version instead!
You can definitely reduce added sugar and calories with just a few simple swaps, like replacing sugary syrups with 100% fruit juice or utilizing fresh herbs and spices in place of heavy mixings.
8. Invest in Some New Winter Gear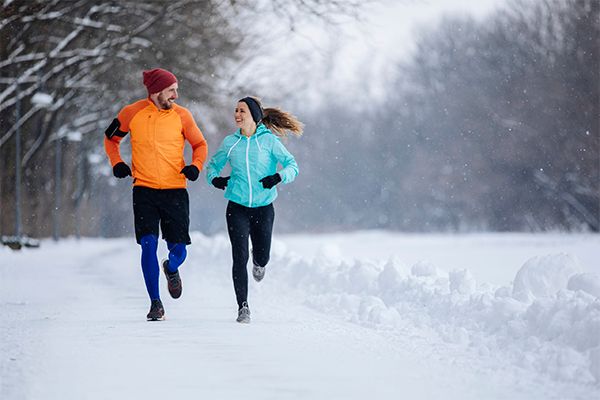 In the spirit of the holiday season, treat yo'self!
"If choosing to bring your workouts outside during the winter months, be sure to invest in good winter gear," Hart says. "I'd suggest thermal wicking tights that are fleece lined along with a long-sleeve, fleece-lined jacket. A good puffer vest along with a sweat-wicking hat and gloves will round out your gear. If braving super cold weather, try using both hand and foot warmers to keep you more comfortable during your outside activities," she adds.
Here are some brands and items we love for healthy, holiday cheer:
Urban Fleece-Lined Jogger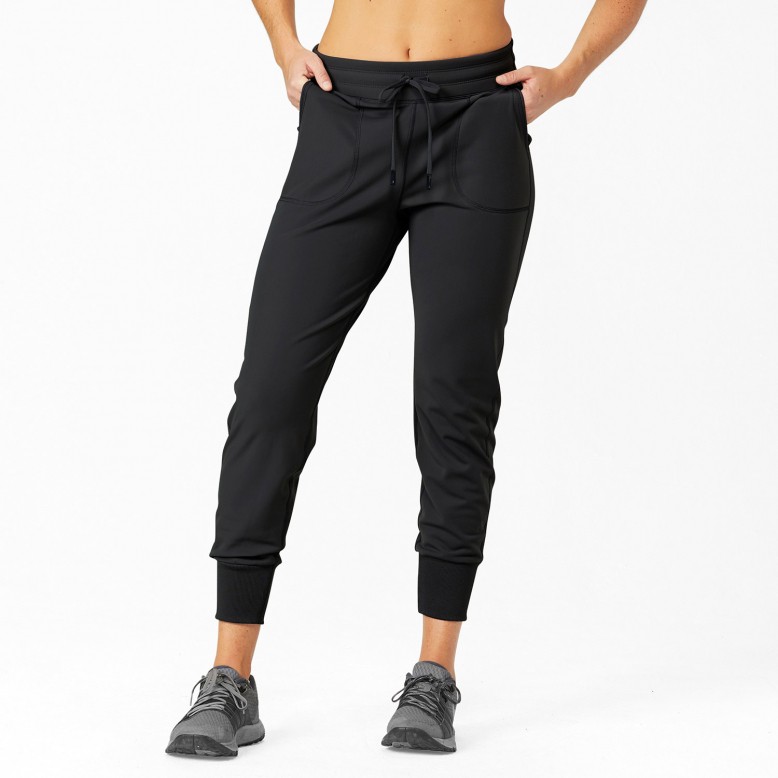 These fleece-lined joggers from Hylete will keep you very warm while staying breathable through any workout. They're unbelievably comfy and the contrast rib cuffs offer a tapered fit that's super flattering. Pair with the Apex Jacket for a full set!
Get it here.
KEEN Revel IV Mid Polar Boots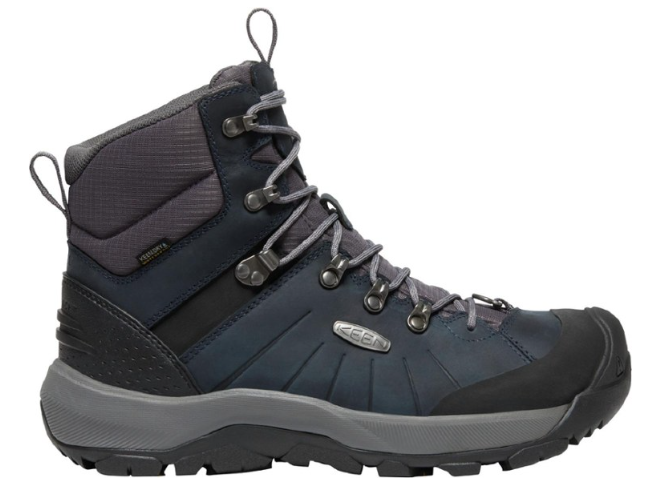 If you're hoping to stay outdoors while also staying warm, invest in some thermal hiking boots that will keep your toes protected from the elements.
These hiking boots are lightweight enough that you won't feel like you're lugging excess weight around, but offer waterproof and thermal protection for winter trekking, snowshoeing, and other sports!
Get it here.
Down for It All Vest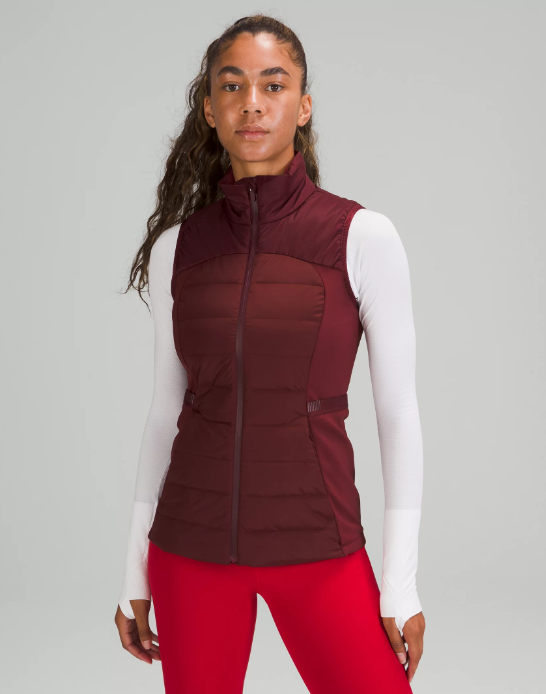 Water-resistant and windproof, this fleece vest is the perfect layer for running outside. The PrimaLoft® insulation and 700-fill-power goose down will provide optimal warmth, and the reflective details will help keep you safe in low visibility.
Get it here.
90 Degree By Reflex Fleece Lined Leggings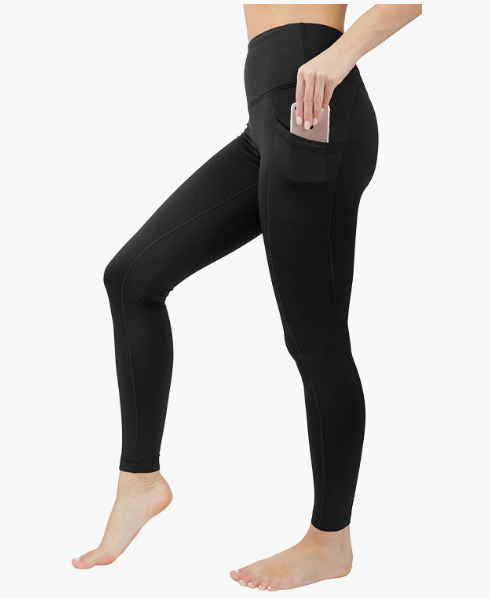 These high waisted, super stretchy, control-top leggings are fleece-lined for added warmth and comfort. The compression top is also super flattering and still comfortable while keeping you supported. Plus, they're budget friendly and come in tons of colors.
Get it here.
SIMARI Winter Gloves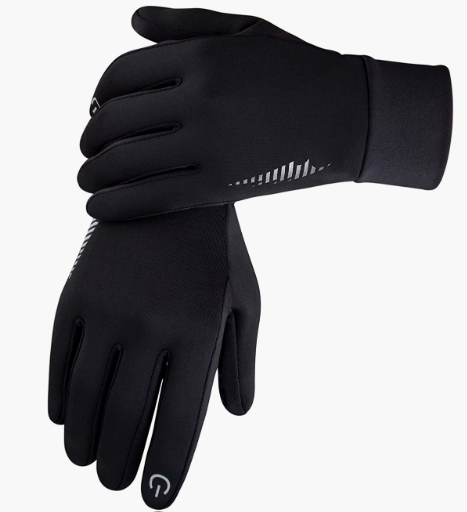 These unisex gloves come in a wide array of colors to suit your style. Made with warm flannel lining and non-slip particles, these gloves also have touchscreen capability. This means they're compatible with your touch screens (phones, tablets, etc.) so you can still type and text freely while keeping your fingers protected!
Get it here.
Patagonia Better Sweater Zip Fleece Jacket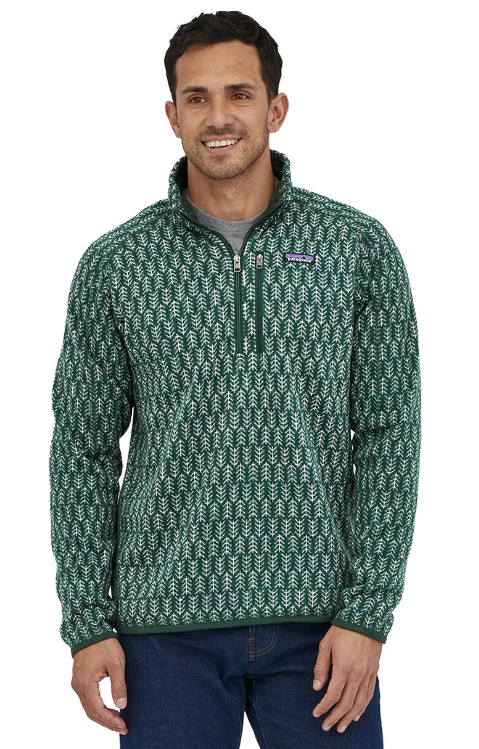 This midlayer fleece jacket is made with 100% recycled polyester and low-impact dye, so its color isn't the only thing making this jacket green.
It also features an abrasion-resistant hem and cuffs so they'll hold shape through countless wears.
Get it here.