Weighted Cardio Workout with Tony Horton and Olga Kay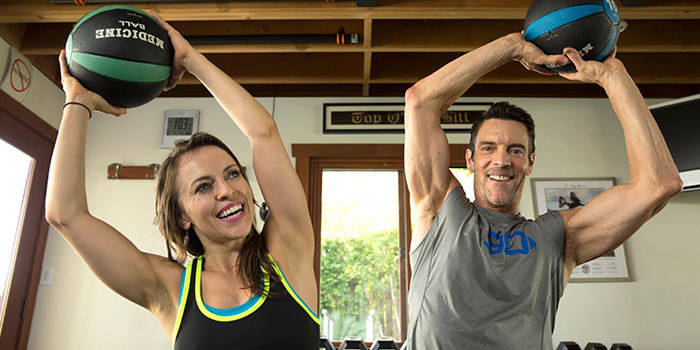 YouTube star and P90 graduate, Olga Kay, is joining Tony for the "Moosh Blaster" weighted cardio workout. It's six moves in six minutes, and it will definitely get your heart rate going. They're going to be using medicine balls today, but if you don't have one, any object between 4-12 pounds will work, like your cat, a baby (don't use a baby), a trash can filled with sand. Get creative, and join them for this workout.
00:48 Twist & Pivot
02:12 Globe Squatters
03:43 A-Jumps
05:19 Balance Pulls
06:55 Weighted Slalom
08:55 Dodgeball Sprawls
Click here to subscribe to my channel and see more of my videos!