See the SHIFT SHOP Results!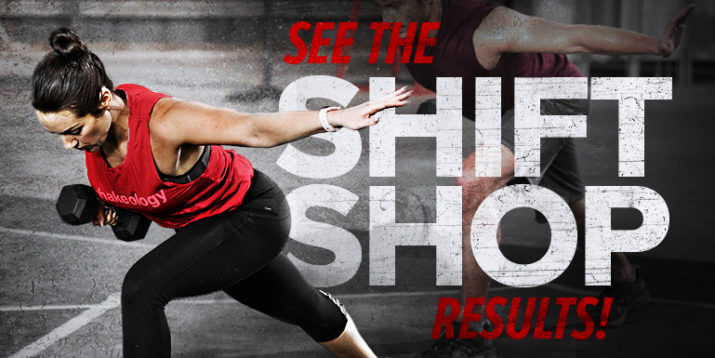 The SHIFT SHOP program with Chris Downing is finally here and now it's time to check out the results. This intense 21-day workout and nutrition program demands a lot from you, but you get a lot in return — increased strength, endurance, agility, coordination, confidence, and more.
We've been telling you how great this program is, but now you can see for yourself how the SHIFT SHOP can transform your body and mind. In just three weeks, Chris Downing inspired and motivated these people to push past their limits and reinvent themselves.
Check out their amazing results and get ready to make your own shift!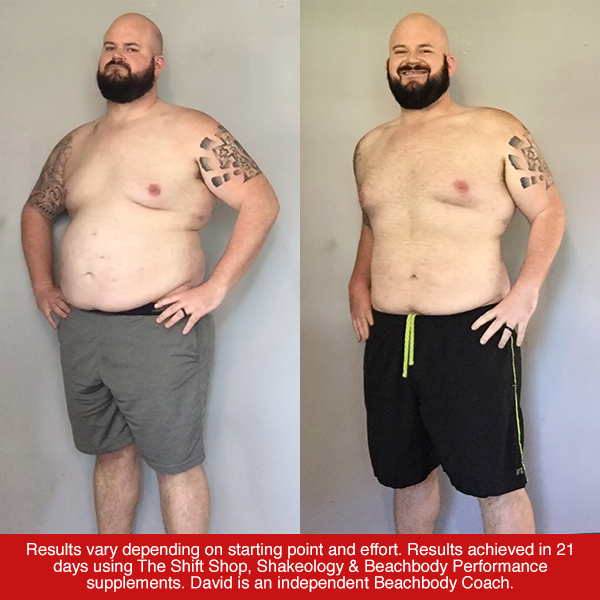 David M. Lost 28 Pounds
David decided to make the shift and hasn't looked back — after 21 days of hard work, he lost 28 pounds and 22 inches with the SHIFT SHOP. "The SHIFT SHOP taught me about my limits, and eventually taught me how to overcome them and become someone I never thought I could be. This program will change your life! You need to make the shift!"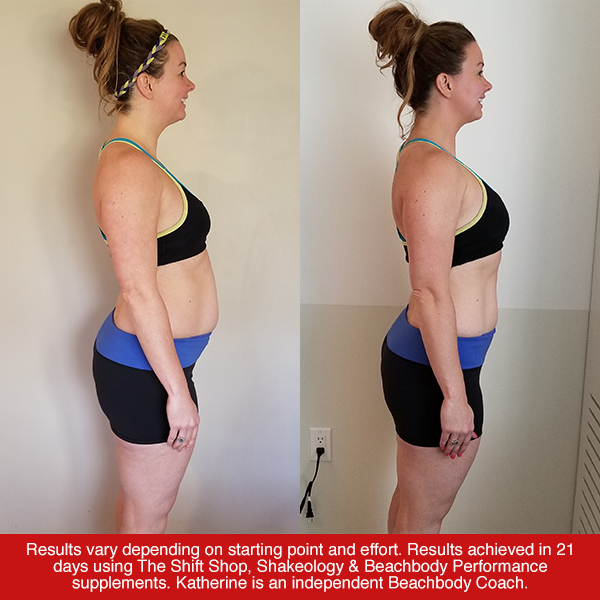 Katherine R. Lost 11.2 Pounds
After completing the SHIFT SHOP, Katherine lost 11.2 pounds and attributes her physical AND mental change to the program. "With the SHIFT SHOP, I love the combination of cardio and resistance. This is a program that everyone should do, not just for the physical, but the mental shift you go through. Chris gets you to believe in yourself and helps you develop more confidence."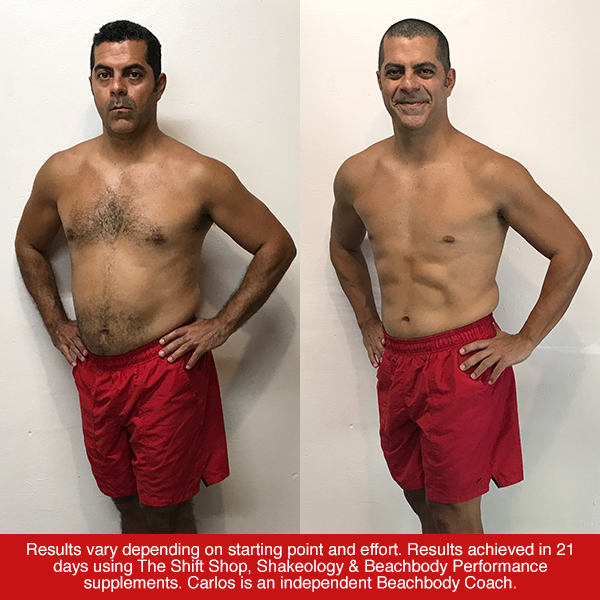 Carlos G. Lost 11 Pounds
Carlos realized he was neglecting his health and fitness and decided that enough was enough. He crushed the 21-day challenge of the SHIFT SHOP. After completing the program, he lost 11 pounds! "I am leaner, stronger, and faster than before I started the SHIFT SHOP! This program is about real people getting real results. If I did it, you can do it!"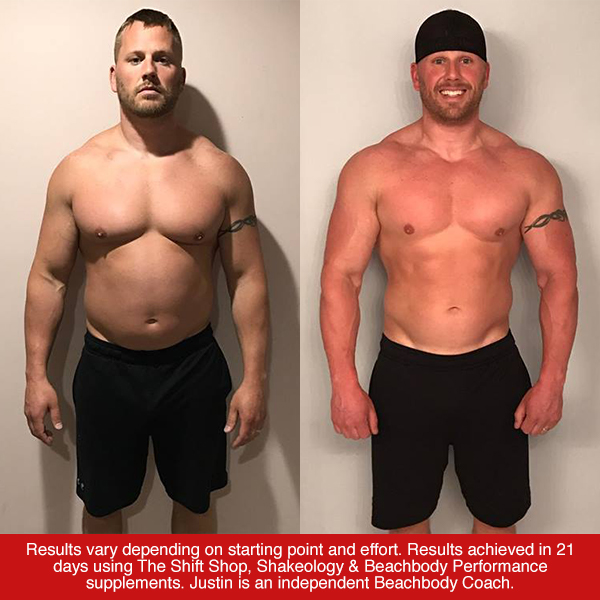 Justin O. Lost 10 Pounds
After getting through 21 days of the SHIFT SHOP, Justin lost 10 pounds. "I would absolutely recommend the SHIFT SHOP to anyone! I haven't been in this good of shape since my early 20's. Also, I like how Chris really puts his heart out there and makes you feel like he 100 percent has your back. He is an amazing trainer."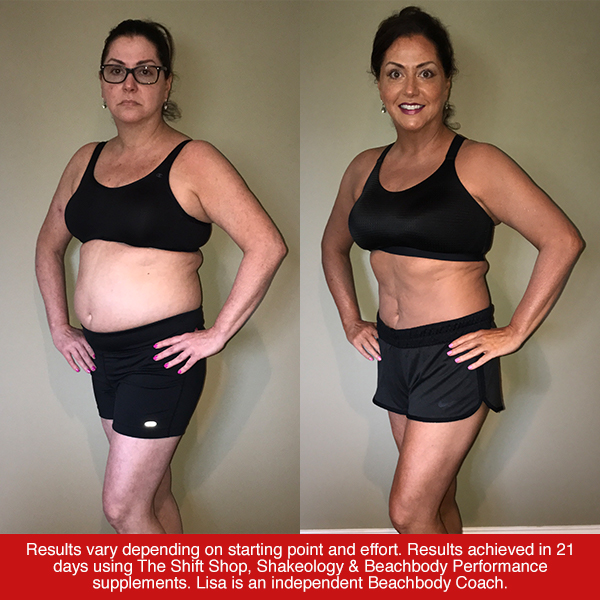 Lisa H. Lost 10.2 Pounds
Lisa needed something to kick her health and fitness into gear. The SHIFT SHOP was her answer! After committing to the program for 21 days, she lost 10.2 pounds! "The SHIFT SHOP has made me feel alive again! I'm forever grateful for the experience. Chris never made me feel like I wasn't succeeding!"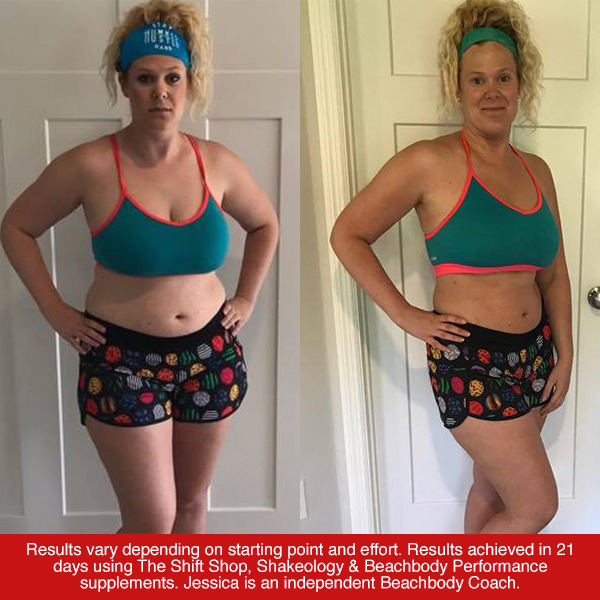 Jessica P. Lost 10.2 Pounds
Stuck in a fitness rut, Jessica needed something new and challenging to help her reach her goals. The variety of workouts offered in the SHIFT SHOP helped her attain those goals. "The SHIFT SHOP is incredible — I lost 10.2 pounds and 15.5 inches in 21 days! I was working hard with an inspiring trainer that motivated me to create change from the inside out!"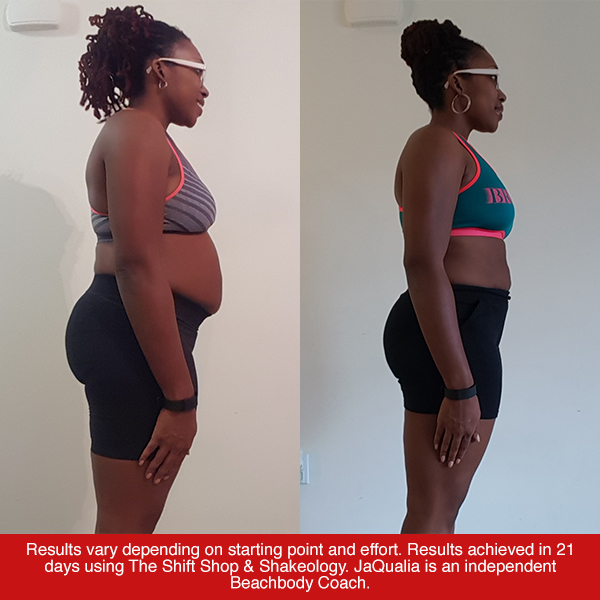 JaQualia L. Lost 9.8 Pounds
JaQualia knew she had to challenge herself if she wanted to get into the shape she longed to be in. The SHIFT SHOP was the perfect program for her. After committing for 21 days, she lost 9.8 pounds and 12.75 inches. "I really like the setup of the SHIFT SHOP. 'Ramp Up' makes you feel stronger each week. There's cardio, strength, and core workouts. This program challenges you to get better every day. Also, Chris is funny and very positive!"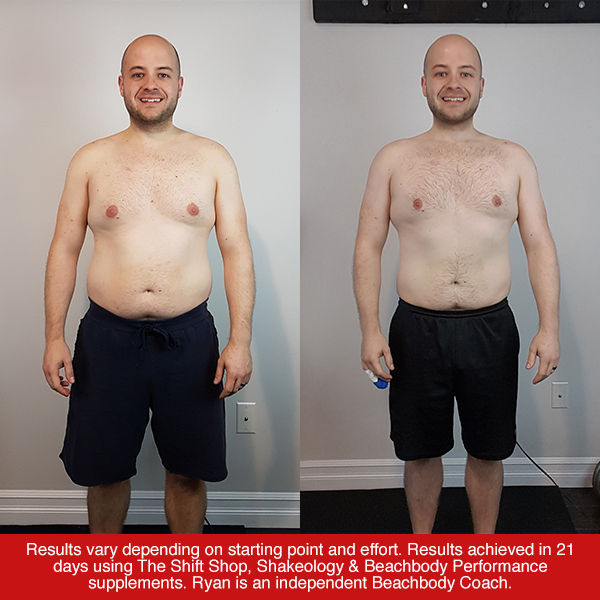 Ryan B. Lost 6.9 Pounds
Ryan decided it was time to make a change in his life. He took on the challenge of committing to the SHIFT SHOP for 21 days. The result? He lost 6.9 pounds and 2.5 inches! "The SHIFT SHOP is a program that will push you to unbelievable heights in your health and fitness! The motivation that comes from Chris pushed me to improve myself so much quicker than ever before!"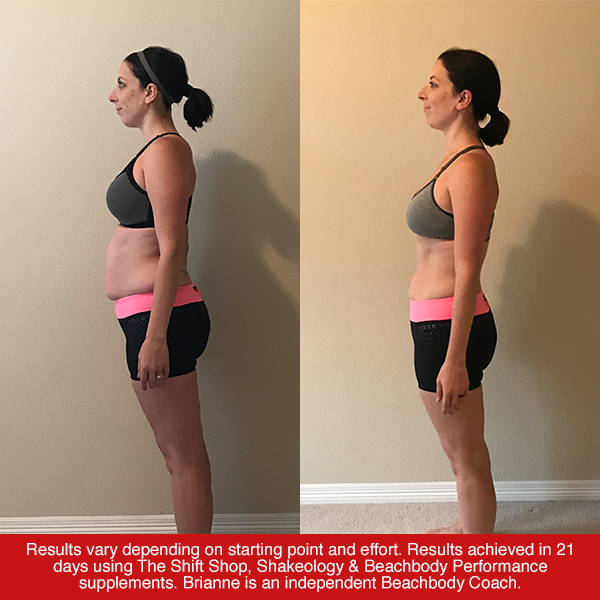 Brianne W. Lost 7.1 Pounds
Brianne needed something quick but challenging to help her lose weight. After going through 21 days of the SHIFT SHOP, she lost 7.1 pounds and 12 inches. "The SHIFT SHOP is a program that will allow you to become stronger than you ever thought possible. I have the results to prove it! It's so much more than a workout program. It's a total mental and physical transformation!"
What program are you committing to next?
Want support doing the SHIFT SHOP? Challenge Groups launch on Monday, July 24th, so don't hesitate to contact your Team Beachbody Coach to join their group!
If you have questions, our friendly advice staff are waiting for you in the Beachbody on Demand Community Boards "Expert Advice" section. There, you'll find registered dietitians, certified fitness professionals, and other experts ready to tackle the trickiest fitness and nutrition questions. And, if you're looking to connect with others who are also doing the SHIFT SHOP, head on over to the SHIFT SHOP community boards!