9 Peppermint Desserts for the Holidays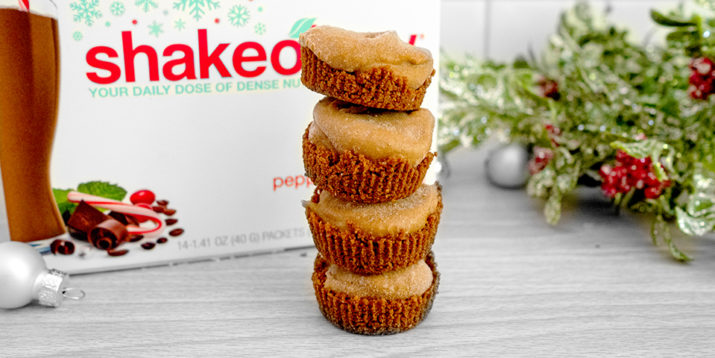 *Update 2023: Peppermint Mocha Shakeology is no longer available. 
---
Picture this: A cozy fire in the fireplace, the scent of fresh pinecones, cuddling on the sofa under a warm, fuzzy blanket, and a kitchen full of peppermint desserts calling your name.
We may not be able to supply the fire, pinecones, and blanket, but we can provide you with a list of mouthwatering peppermint desserts!
Even better? Each of these delicious desserts can be a part of your healthy-eating plan; no need to fall off the wagon for these treats.
There's something for everyone our list —  whether you've been naughty or nice, there's a peppermint shake, protein ball, pudding, or cheesecake recipe for you this season!
9 Peppermint Desserts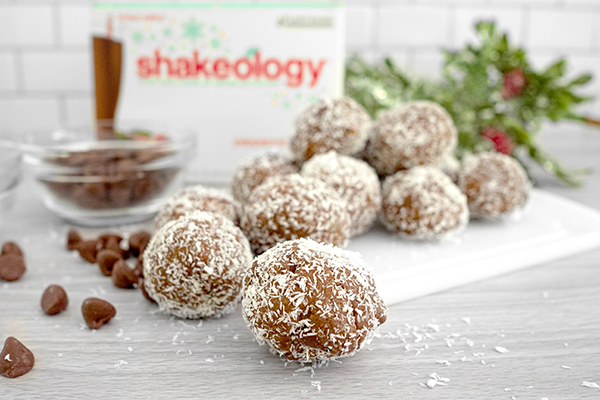 This peppermint dessert recipe blends our limited-edition, seasonal Peppermint Mocha Plant-Based Vegan Shakeology with dark chocolate baking chips, and honey for the right amount of sweetness, while creamy almond butter holds everything together.
Once you roll these protein balls in shredded coconut, you've got a delicious treat to enjoy throughout the holidays.
(Or at least as long as your Peppermint Mocha Shakeology supply lasts!)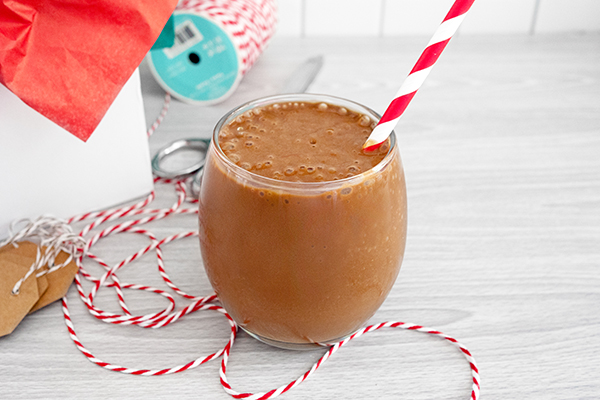 Our talented Shakeology mix masters created this peppermint mocha recipe so you can enjoy the flavors of the season all year-round, even if you don't have any Peppermint Mocha Shakeology!
The secret ingredients?
Café Latte Whey Shakeology + peppermint extract.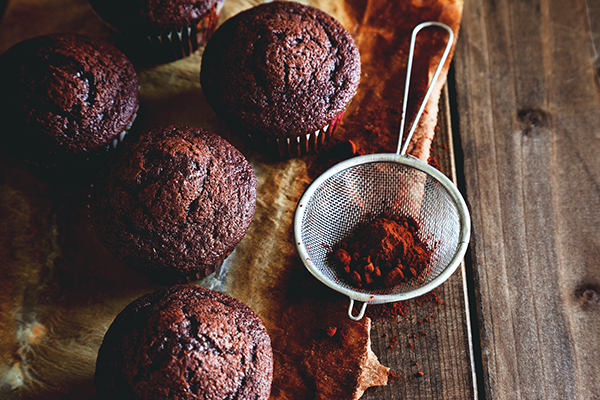 These flourless chocolate peppermint muffins contain a secret ingredient that makes them so dense and moist that they taste almost like brownies!
That secret ingredient: chickpeas.
These mild-tasting beans easily blend into the batter, and their subtle flavor is hidden by cocoa powder and flavorful minty peppermint extract.

With Peppermint Mocha Shakeology, you can re-create the crunchy/sweet deliciousness of traditional cannoli — without the added sugar, butter, cream, and deep-frying.
In this peppermint dessert recipe, we swap in phyllo dough cups for the fried shell and blended Peppermint Mocha Shakeology, almond milk, part-skim ricotta, and reduced-fat cottage cheese for an airy, creamy filling.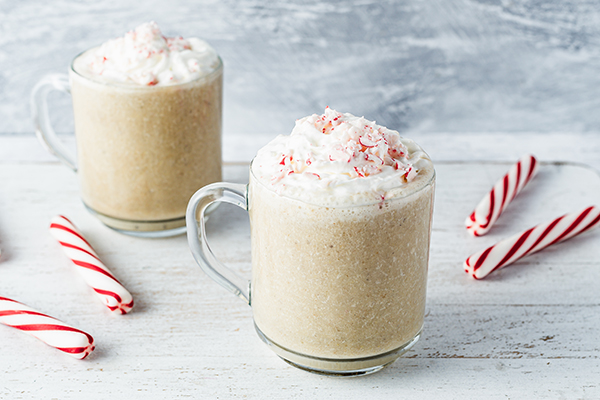 This holiday shake is a salute to peppermint, arguably the most festive flavor of the season.
To create this healthy smoothie, we use a little pure peppermint extract for that authentic wintery kick.
Sweet, creamy Vanilla Whey Shakeology and unsweetened almond milk give this minty smoothie a rich flavor.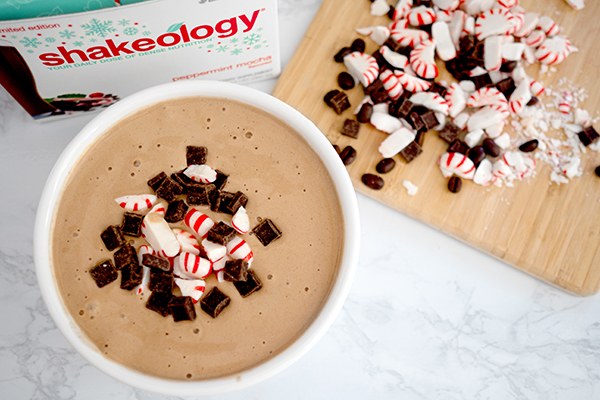 Remember those boxed chocolate pudding snacks you devoured after school when you were a kid?
Our peppermint mocha pudding is definitely not that. This pudding recipe puts all others to shame, with its velvety, creamy cocoa, zingy coffee kick, and refreshing peppermint flavor.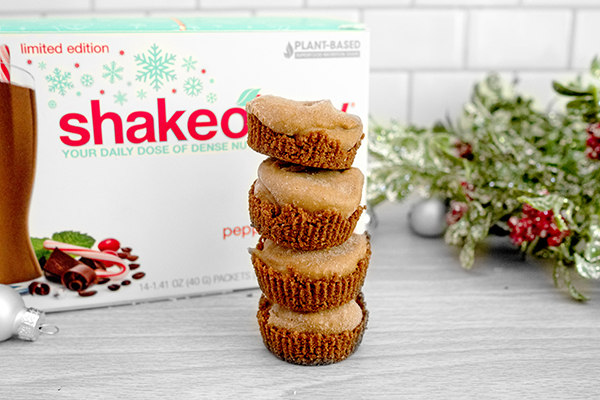 These baby cheesecakes might be
Crushed chocolate whole-grain graham crackers are the sweet, sweet base for a chocolatey, pepperminty cream "cheese" filling made with Peppermint Mocha Plant-Based Vegan Shakeology, coconut milk, coconut oil, and cashews, all blended together.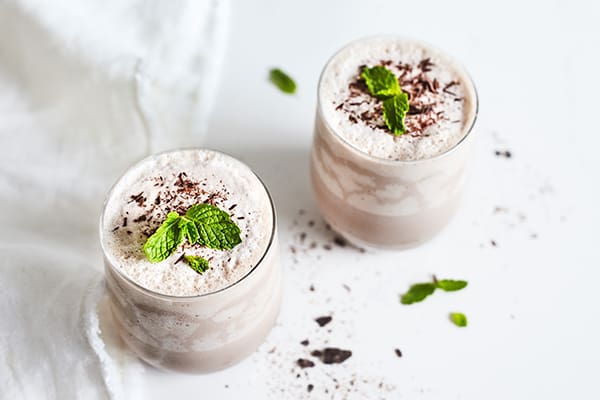 Refreshing peppermint, vanilla, and chocolate come together in this smoothie version of a peppermint pattie candy.
The classic candy is a favorite of mint lovers, but also contains sugar, corn syrup, and artificial flavor.
This Peppermint Patty Shakeology smoothie tastes like the classic candy but contains 18 grams of protein and other healthy ingredients to fuel your day in a good way.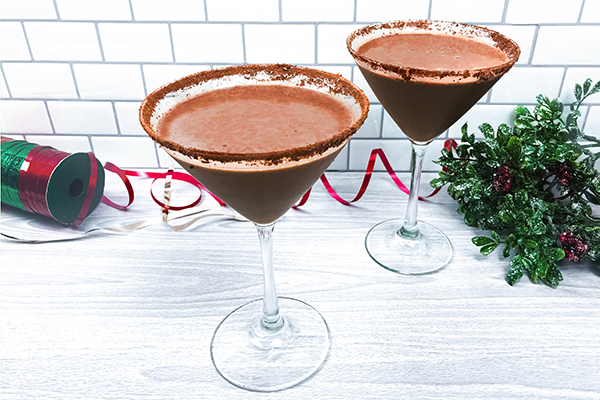 OK, so this isn't technically a peppermint dessert, but it's definitely a drink that tastes like one — plus a wee bit of vodka for a festive kick.
(You can definitely make it without vodka and it will still taste delicious!)
You can enjoy the taste of a classic chocolate martini without straying too far from your nutrition goals. All you need is a packet of Peppermint Mocha Plant-Based Vegan Shakeology, almond milk, dark chocolate, a peppermint candy, vodka, and ice.