Gooey Peanut Butter Cupcakes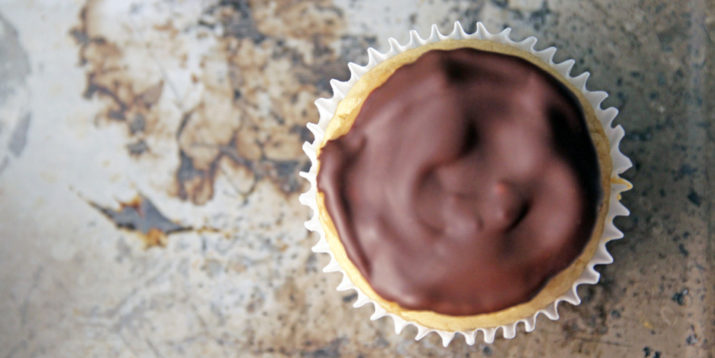 This three-part cupcake recipe is so decadent you'd hardly believe it's FIX-approved — but it is!
Portion Fix creator Autumn Calabrese and her chef brother, Bobby, devised a way to make their Gooey Peanut Butter Cupcakes as healthy as humanly possible.
Making healthier baked goods and desserts usually means you'll be replacing classic ingredients with a host of healthier choices that react in similar ways.
In this recipe, extra-virgin organic coconut oil replaces vegetable or canola oil.
Sifted gluten-free flour and almond meal replaces the wheat-based flour.
Ground flax seeds bind the cupcakes together but also replaces eggs, while pure Grade B maple syrup replaces refined white sugar.
In this episode of FIXATE, Autumn and Bobby walk us through all three stages of making this peanut butter cupcake recipe, dropping useful culinary knowledge along the way.
There's a heaping helping of peanut butter and chocolate in these delicious cupcakes. Creamy peanut butter and bittersweet chocolate chips in the muffins, provide a little burst of sweetness in every bite.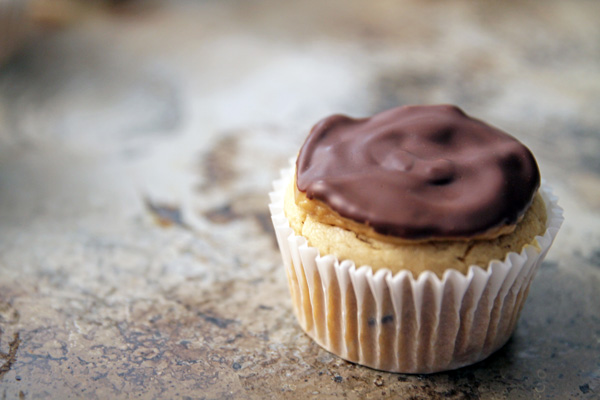 The final touch is a topping of light, whipped peanut butter frosting that's dipped in a gooey dark chocolate ganache.
Since this yummy, peanut buttery treat does have a few more containers than your average FIX-approved recipe, keep that in mind and plan accordingly.
We know this isn't an everyday snack, but on special occasions like birthdays and holidays, it's a healthier treat that you and your family can enjoy.
You can take comfort knowing that Autumn and Bobby have worked hard to reduce the amount of sugar and empty calories in your delicious little treats!
To get the recipe and find out the Container Equivalents and nutritional information, watch the FIXATE episode on Beachbody On Demand!