7 Sweet Valentine's Day Recipes From FIXATE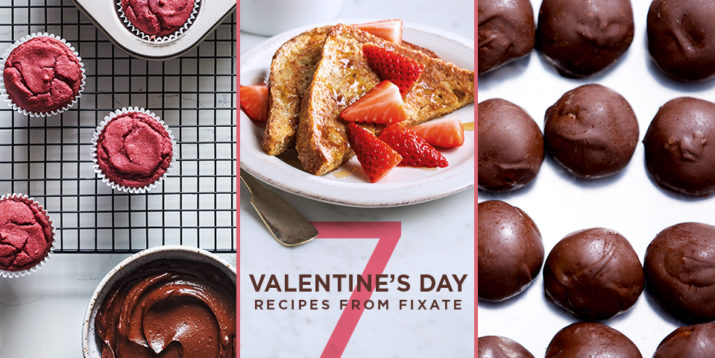 Skip the box of chocolates and candy conversation hearts this Valentine's Day and surprise your sweetie (or yourself!) with one of these healthy, 21 Day Fix-approved dessert recipes.
On FIXATE, the cooking show starring Ultimate Portion Fix creator Autumn Calabrese and her brother, chef Bobby Calabrese, you'll learn how to make Red Velvet Cupcakes with Chocolate Frosting, French Toast with Strawberry Topping, and the five other delicious, healthy Valentine's Day recipes featured below.
We've included the Portion-Control Container equivalents for each of these healthy Valentine's Day recipes so they can easily be added to a Beachbody meal plan.
Log on and click on the FIXATE tile or sign up for Beachbody On Demand to find how to make these recipes!
7 Healthy Valentine's Day Recipes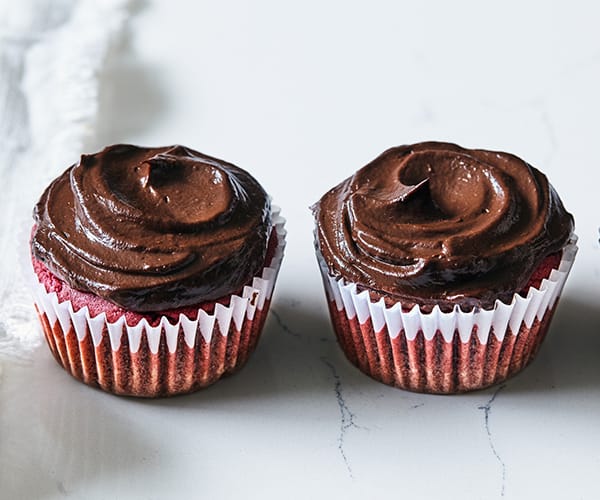 1. Deceptively Divine Red Velvet Cupcakes
With only 180 calories per cupcake (chocolate frosting included!), these healthier red velvet cupcakes have less than half the calories of typical red velvet cupcakes.
They're also made with all-natural ingredients and have some clever substitutions that make them more nutritious than most desserts.
Most red velvet cupcakes get their scarlet hue from artificial food coloring, and lots of it — but not these. Autumn and Bobby's gluten-free red velvet cupcakes get their color from beets!
(Don't worry: You can't taste the beets.)
Container Equivalents: 1 Yellow, ½ Blue, 1½ tsp.

2. Peanut Butter Chocolate Balls
Who can resist peanut butter and chocolate? (Answer: No one.) It's a magical combination that hits all the right flavor notes, even if you don't have a sweet tooth.
Autumn and Bobby Calabrese created this recipe so you can have your peanut butter and chocolate and eat it, too — their recipe for Peanut Butter Chocolate Balls is the bomb. These bite-sized mouthfuls of sweet, snacky goodness are fun to make and even more fun to eat.
Container Equivalents: 1 Yellow, 1 tsp.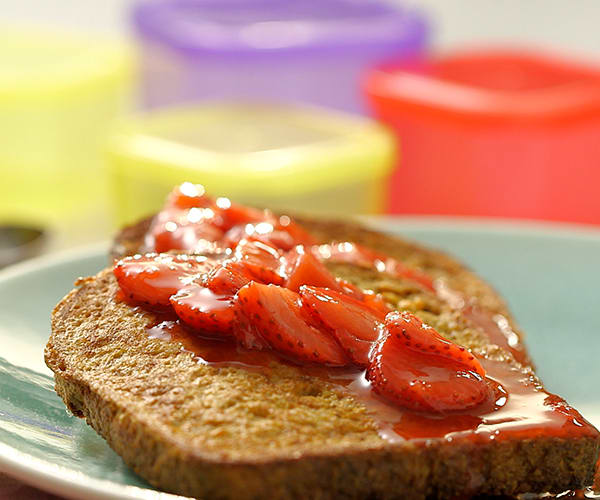 3. French Toast With Strawberry Topping
Breakfast will never be boring when you've got a fun twist on a classic, French Toast with Strawberry Topping. Fast and flavorful, Autumn and Bobby include a kid-friendly version your little ones are sure to love.
Container Equivalents: ½ Purple, 2½ Yellow, ½ Red, ½ tsp.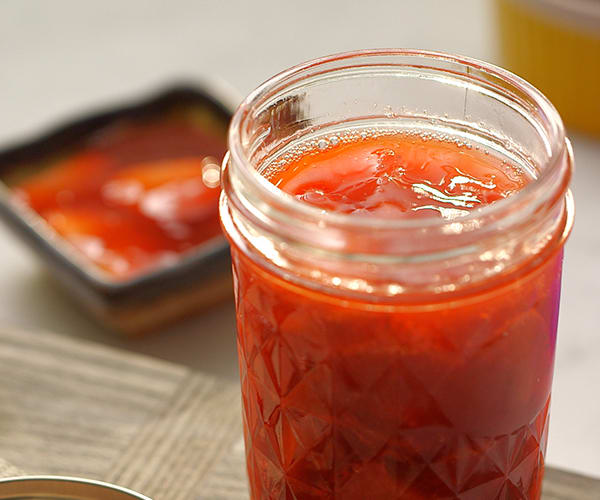 4. Strawberry Topping
The sweet strawberry flavor in this topping tastes like a treat — without the added sugar! This recipe will be done in less time than it would take to go to the store; so make a batch, keep it in the fridge, and drizzle it on just about anything.
Container Equivalents: ½ Purple

5. Vegan Orange Cherry Muffins
The fruity flavors of orange, cherry, and banana make these vegan, gluten-free muffins a healthy go-to option for dessert or brunch.
Container Equivalents: ½ Purple, 1 Yellow, ½ Blue, 1½ tsp.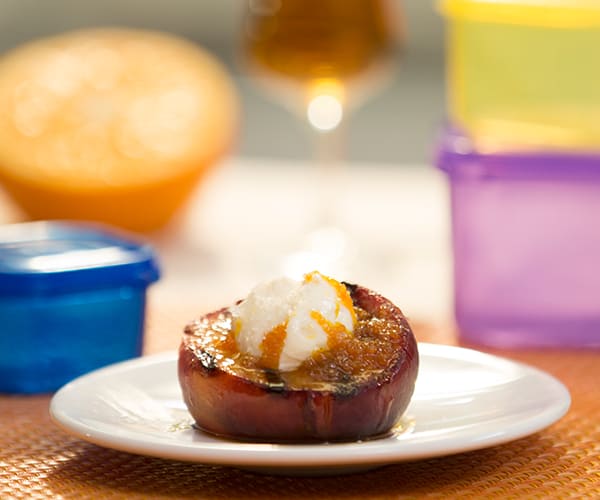 6. Grilled Peaches With Mascarpone
This restaurant-quality classic dessert is finished with a dollop of creamy mascarpone and drizzled with a reduction of oranges, bourbon liqueur, and maple syrup.
Container Equivalents: ½ Purple, ½ Yellow, 1 Blue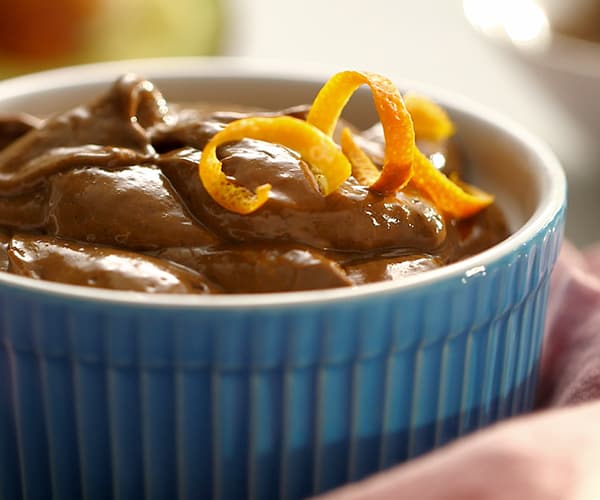 It takes just a few simple ingredients to turn ordinary yogurt into a deliciously creamy Shakeology Yogurt Pudding. Personalize it by adding your favorite Shakeology flavor and a bit of zest for a sweet and citrusy treat that pops!
Container Equivalents: 1 Yellow, 1 Blue
Want more healthy ideas to get your heart pumping on Valentine's Day?
Make a date that doesn't involve food, prepare a romantic meal for two, whip up one of our favorite Shakeology smoothies for chocolate lovers, and get close with this partner yoga workout.
Join Beachbody On Demand today to learn how to make all of these healthy Valentine's Day recipes!

Save