Peanut Butter Chocolate Balls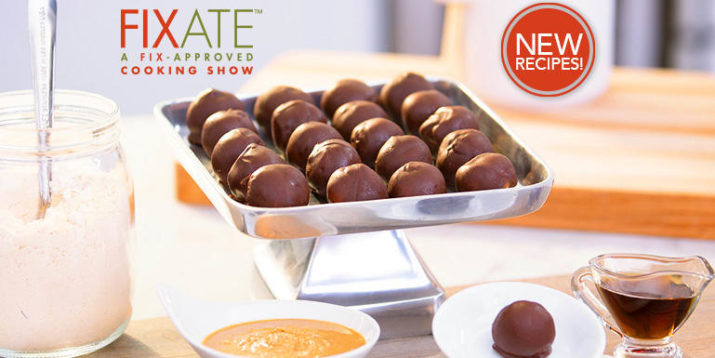 Who can resist peanut butter and chocolate? (Answer: No one.) It's a magical combination that hits all the right flavor notes, even if you don't have a sweet tooth.
Thanks to Autumn Calabrese and her professional chef brother Bobby, you can have your peanut butter and chocolate and eat it, too — their recipe for Peanut Butter Chocolate Balls are the bomb.
These kid-approved mouthfuls of sweet, snacky goodness are fun to make and even more fun to eat.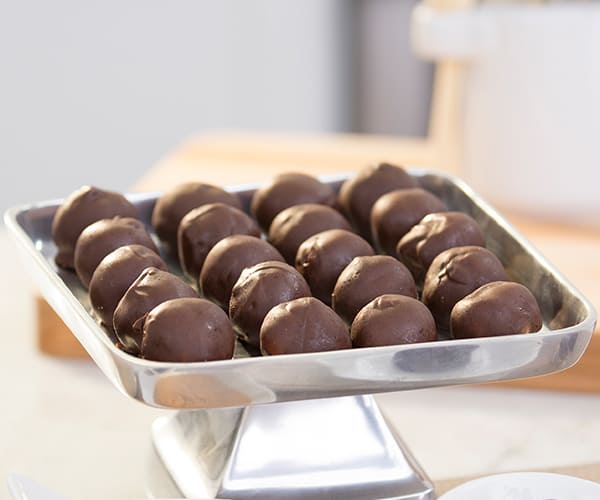 And kids of all ages can enjoy these: They're the perfect finisher after a family dinner or perfectly sized hors d'oeuvre at your next house party. And despite the name, these Peanut Butter Chocolate Balls are not an unhealthy indulgence: Studies suggest that eating dark chocolate (in moderation, of course) may be linked to a number of health benefits, including lessening your cravings for sweet, salty, and fatty foods. Peanut butter, meanwhile, offers protein, magnesium, and potassium.
Both should be consumed in moderation, of course, and luckily these treats are perfectly proportioned for a healthy combo of delicious and nutritious.
Pro tips:
*You can also melt the chocolate in the microwave. Place morsels and oil in microwave-safe container. Microwave on 50 percent power for 30 seconds; stir. Microwave for an additional 30 to 45 seconds or until just melted. Do not overcook.
*To prevent the balls from sticking to your hands when you roll them, lightly coat your hands with nonstick cooking spray.
*You can make your own homemade peanut butter in 5 minutes (or less) with this easy recipe.
To get the full recipe, including ingredient amounts and step-by-step instructions, watch the FIXATE episode on BODi!
Save