Booze Without the Buzz: 8 Best Non-Alcoholic Spirits for 2023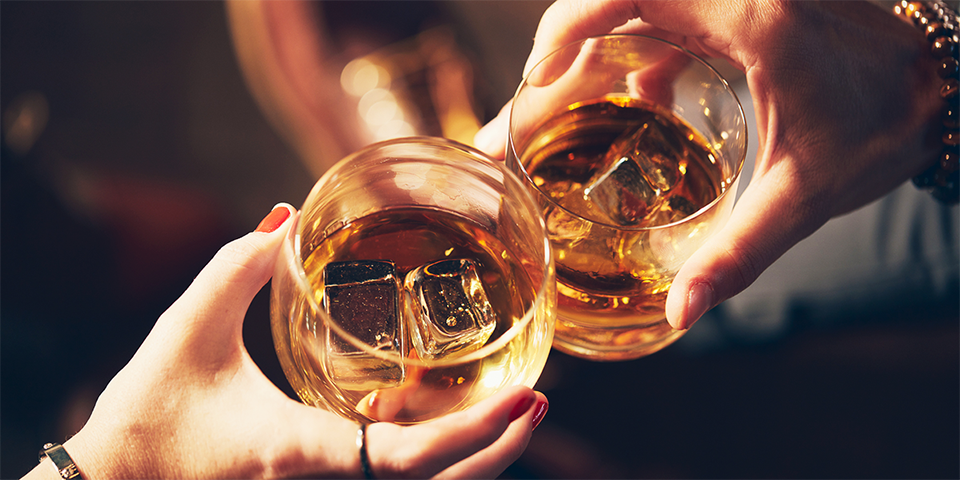 Sitting back after a long day and sipping on a tumbler doused with a fine spirit or drinking an expertly crafted cocktail can be a soothing ritual. But drinking hard liquor regularly can also be tough on your body and mind, so many folks have been switching to the new crop of non-alcoholic spirits and making mocktails.
To smooth the transition from drinking common types of spirits like whiskey, vodka, gin, and rum, companies have started creating all sorts of liquor-like concoctions. Some of the new non-alcoholic spirits try to mimic established hard liquor styles, with others creating all-new combinations of herbal and vegetal components.
Ingredients for these elixirs range from familiar sources like ginger, blood orange, cardamom, clove, cinnamon, rosemary, and hops. In contrast, others blend more exotic elements like adaptogens (herbs and mushrooms) and nootropics (melatonin, amino acids, and caffeine) to create elevated effects. And unlike most non-alcoholic beers, a wide number of these spirits contain no alcohol at all.
"While these spirits may be void of calories, fat, or sugar, be mindful of the things you mix them with as those are often the weight loss offenders," says Krista Maguire, RD, and BODi senior nutrition manager. "Think pina coladas, margaritas, spirts with soda… you have a few of those and you've surpassed your added sugar quota for the day."
Here is a list of some of the NA spirits we tried and where you can find them.
1. Seedlip Garden 108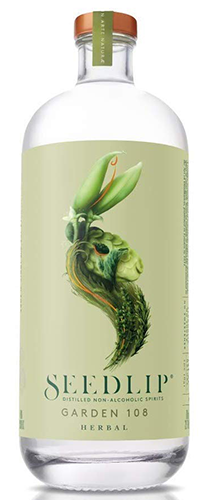 This refreshing non-alcoholic spirit is made by distilling herbs and botanicals like rosemary, thyme, and spearmint with a natural spirit, which is then extracted, leaving no alcohol but plenty of intense, almost gin-like flavor. This NA spirit mixes nicely with tonic and lime.
Get it on Amazon.
Learn more at Seedlip Drinks.
2. Arkay Alcohol-Free Vodka

Those looking for an alternative to the famous Russian liquor will do well to pick up Arkay's version. It has zero sugar, carbs, calories, and alcohol and is made with Mexican spring water and vegetables.
The aroma and taste are similar to vodka, and it brings a nice, but not very alcohol-y burn to the back of the throat, with almost a peppery aftertaste. Great with cranberry or in a faux bloody Mary.
Get it on Amazon.
Learn more at Arkay Beverages.
3. Borrago #47 Paloma Blend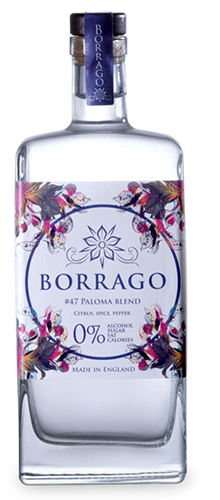 Though named after the borage plant, which has cucumber-y notes, this NA spirit offers a very complex and intriguingly fresh and herbal, almost floral, flavor. It doesn't really match up to any other traditional liquor and goes well with tonic and an orange slice. Borrago also contains no alcohol, calories, fat, or sugar.
Learn more at Borrago.
4. Kin High Rhode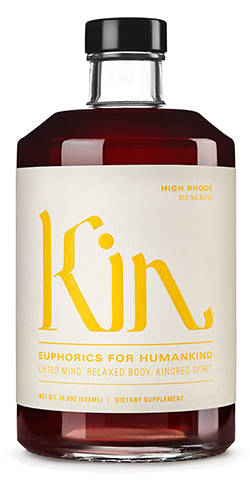 Billed as a "euphoric" drink, the Kin products mix herbs and botanicals like gamma-aminobutyric acid, a neurotransmitter that helps promote calmness. Straight, it tasted earthy and medicinal, similar to bitters — it's best mixed with tonic and lime, for what they call a Kin & Tonic.
Get it on Amazon.
Learn more at Kin Euphorics.
5. Ritual Zero Proof Tequila Alternative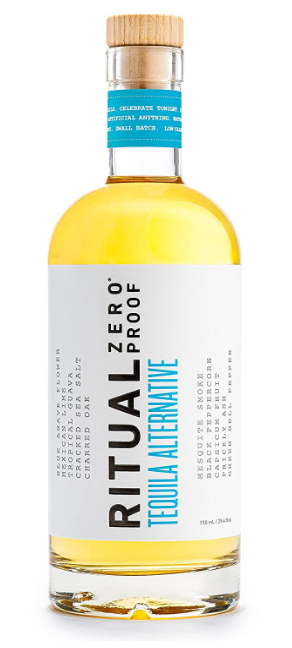 A true, 100-percent agave tequila is something that you'd think would be hard to emulate, but Ritual's offering comes very darn close, presenting a spirit that smells like the Mexican staple while tasting similar, if not very watered down. Try it with some margarita mix and lime for a tasty mock-arita.
Get it on Amazon.
Learn more at Ritual Zero Proof.
6. Ronsin

Yo ho, yo ho, rum lovers can live the pirate's life with this tasty analog. Offering smoky notes with a sweet, molasses-like flavor, Ronsin is pretty good mixed with cola and lime, or mint, lime, and seltzer for a mock mojito.
However, it has more calories, sugar and carbs than most, with 56 calories, 14 g carbohydrates, 14 g sugar per 100ml, or 25 calories, 5 g carbohydrates, 5 g sugar per shot.
Get it from Amazon.
7. Three Spirit Livener

This spicy spirit mixes many tasty ingredients like watermelon, ginger, guava, ginseng, and hibiscus to create a unique beverage. A dose of caffeine and apple cider vinegar give Livener a nice kick— try it with cranberry, lime, and orange for a quasi-cosmo.
Get it from Three Spirit Drinks.
8. Lyre's American Malt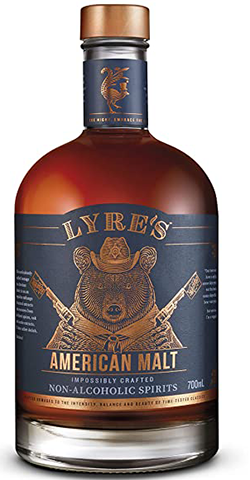 Crafted to mimic a classic bourbon, this smooth non-alcoholic spirit offers a nice, spicy aroma with oak and caramel notes. Skip the ice when making an old-fashioned or Manhattan as it's already a bit watered down. It also contains 3 calories, 1 g carbohydrates, and less than a gram of sugar per serving.