7 Healthy Meal Prep Ideas We Found On Instagram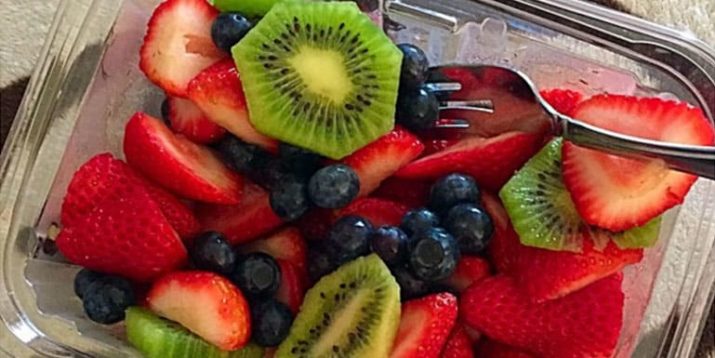 These fitness fans are setting themselves up for success by prepping healthy meals in advance. They shared their great ideas with us and via Instagram.
Want to see your meal prep ideas on The Beachbody Blog? Email your healthy meal prep photos to Editors@Beachbody.com and you could be next! Be sure to tell us what it is and include your Instagram or Twitter handle for linked photo credit!
Deborah Quinto sent us this photo of her colorful meal prep, which includes egg cups for breakfast, chicken, brown rice and lots of fruits and veggies! She says, "@meowmeix totally inspired me to do my own meal preps each week! The meal preps plus my 21 Day Fix videos have helped me stay focused on my health goal." Good for you, Deborah!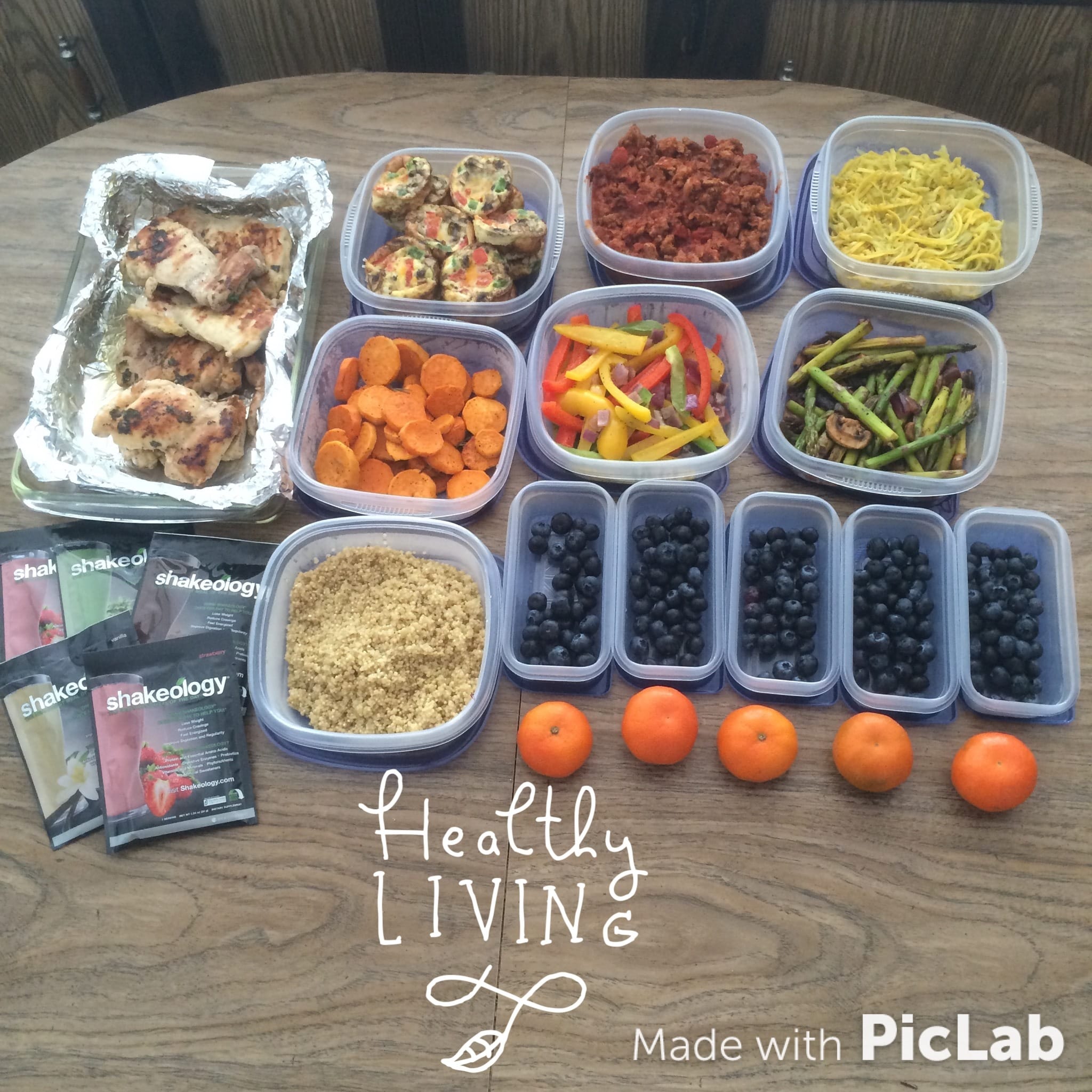 @fit_n_healthy_gen has a week's worth of breakfasts ready to go. She used a piece of deli ham as a basket for scrambled eggs with bell peppers and onions. Yum! These reheat easily in the microwave. Try this egg cups recipe from Autumn Calabrese.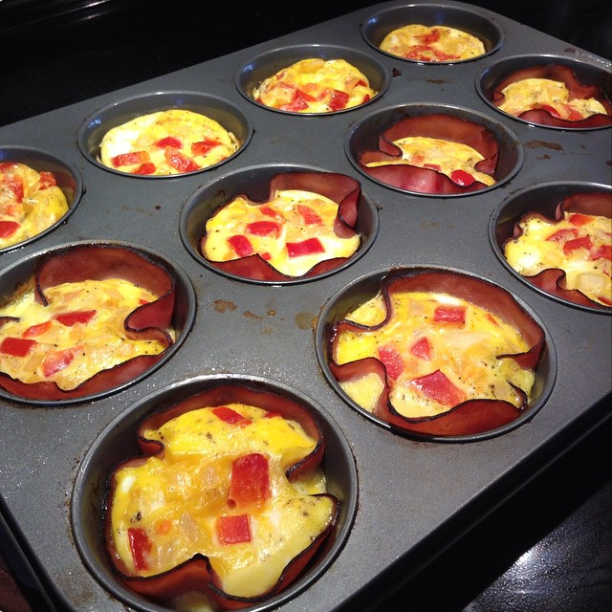 @Raquelmb5 prepared these healthy meals to stay on track with her weight loss goals. She's having baked oatmeal with berries, hard-boiled eggs, Southwestern salad, picadillo made with ground beef and tomato, spiced cauliflower, and brown rice. Apples make a great snack for meal preppers because they stay fresh all week and are easy to take anywhere.
@Zoyafitfanatic is happy that her kids love the healthy meals she's making. We can see why, they look yummy! Pictured here are sausage and peppers with broccoli and cauliflower (her kids get corn on the cob), and baked chicken drumsticks with string beans and peppers.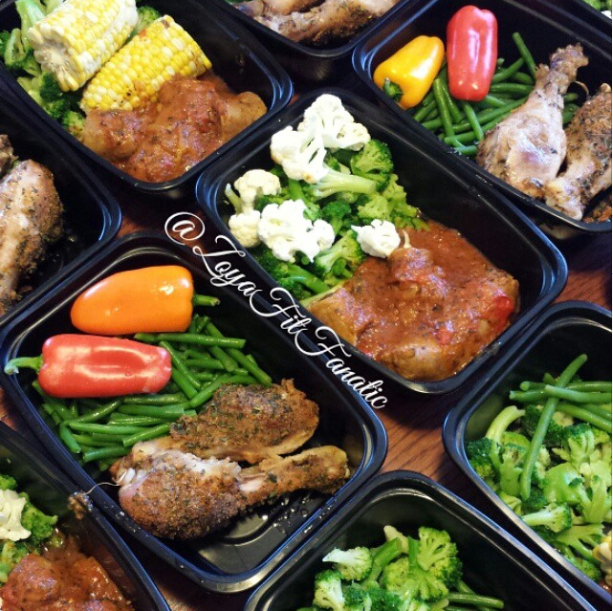 Here are two days of meal prep from @myfitnhealthylifestyle. In addition to breakfast and snacks, she has four meals a day, and they look tasty.
Meal 1: BBQ chicken, broccoli, and sweet potatoes
Meal 2: Extra lean ground turkey with corn, tomatoes, and sweet potatoes
Meal 3: Garlic shrimp with coriander, Brussels sprouts, and butternut squash
Meal 4: Blackened salmon and asparagus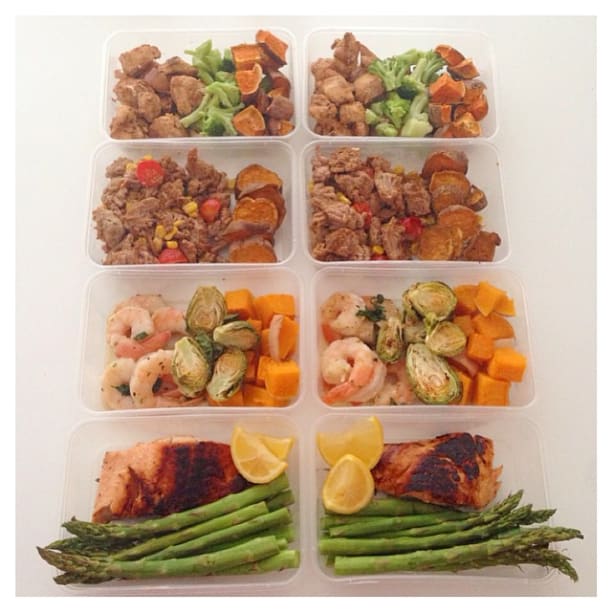 @21dayfixxer knows how to snack! Can we have some? This pre-portioned container of sliced fruit is a perfect snack, and oh-so pretty.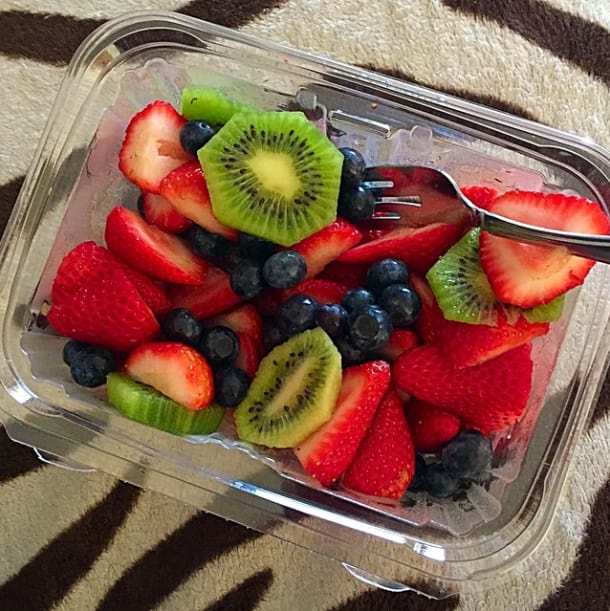 After an indulgent week, @m17m21 is getting her diet back on track this week by prepping her meals in advance with foods she loves to eat. Good idea!