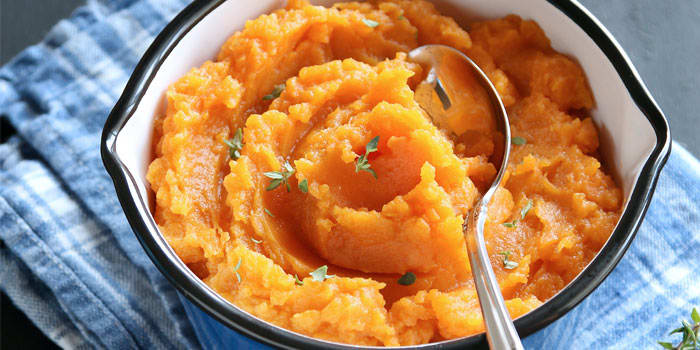 Next to turkey, stuffing, and cranberry sauce, mashed potatoes are one of the most common side dishes for the holidays.
Instead of traditional butter- and cream-laden potatoes this year, try one of these healthy recipes!
Roasted Cauliflower Mash
This twist on mashed potatoes is made with a non-starchy veggie, no cream and butter, but it's every bit as yummy as your traditional mashed potatoes — and it's only 46 calories per serving! Get the recipe.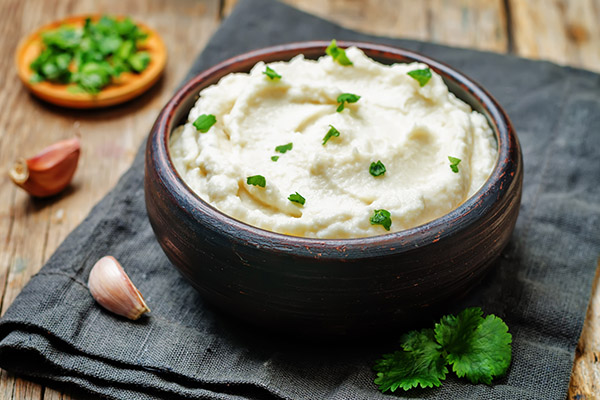 Mashed Sweet Potatoes
Sweet potatoes are loaded with nutrition and make deliciously sweet and creamy mashed potatoes. Plus, they look more festive than russet potatoes with their bright orange color!
The coconut milk in this recipe makes the side dish extra special, so you can leave off the marshmallows this year. Get the recipe.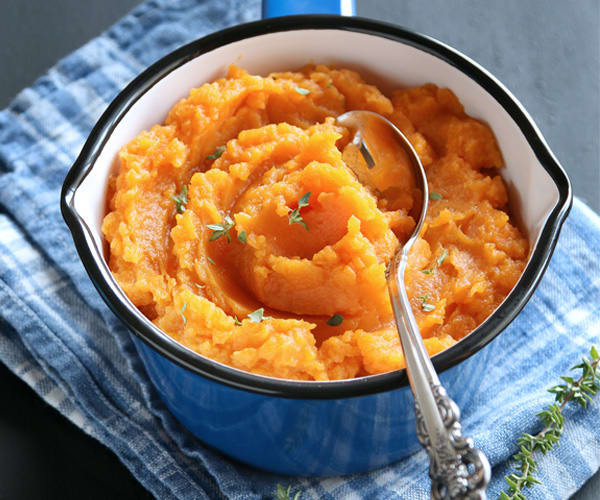 Mashed Potatoes With Kale
These mashed potatoes are anything but basic. This healthy twist on the classic Irish colcannon recipe combines potatoes with kale and green onions.
Instead of butter, a touch of olive oil gives them a silky texture. Get the recipe.