6 Ways to Sneak Whole Grains Into Your Thanksgiving Dinner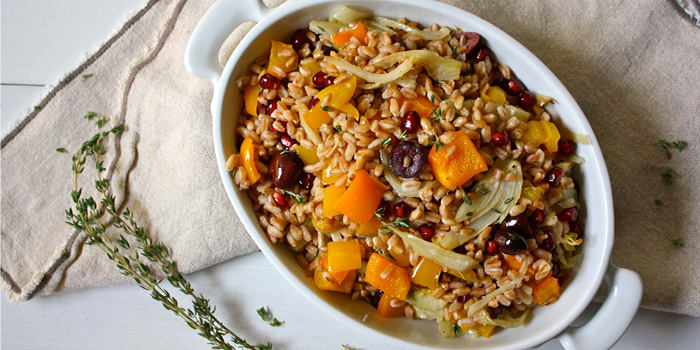 Let's face it, as much as Thanksgiving is a holiday about family and being grateful, it is also very definitely about food. If you're planning a Turkey Day feast, there are plenty of ways to include healthier options for your loved ones without anyone even noticing, and one of the best ways to do that is to serve dishes made with whole grains.
Here are six surprisingly tasty dishes made with whole grains that will be right at home on any Thanksgiving plate. They will boost the nutrition of your meal without sacrificing any of the holiday flavor. And, the added fiber won't hurt either!
Zucchini Stuffing With Mushrooms and Garlic
We gave bread stuffing a lean makeover using whole wheat bread and lots of colorful veggies. This recipe will be a big hit with fans of traditional bread stuffing, and no one will notice they're eating whole grains. Get the recipe.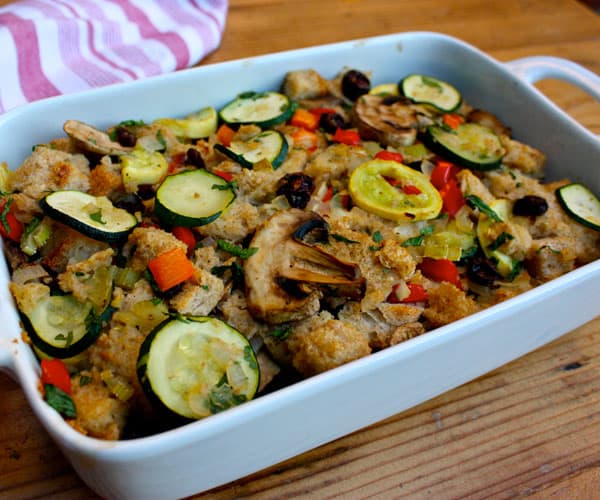 Quinoa Stuffing
This simple quinoa dish is loaded with sweet apples and cranberries and topped with pine nuts, for crunch. It tastes great with turkey and all the fixings. Get the recipe.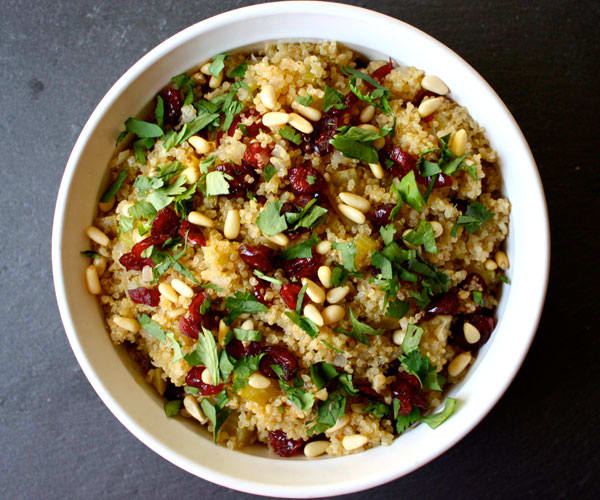 Bulgur Fruit Stuffing
Have you ever tried bulgur? It is an absolutely delicious whole grain that has a size and texture similar to couscous. This recipe combines it with sweet, caramelized leeks, carrots, apples, and currants. It may become your new favorite side dish to pair with lean meats all year long. Get the recipe.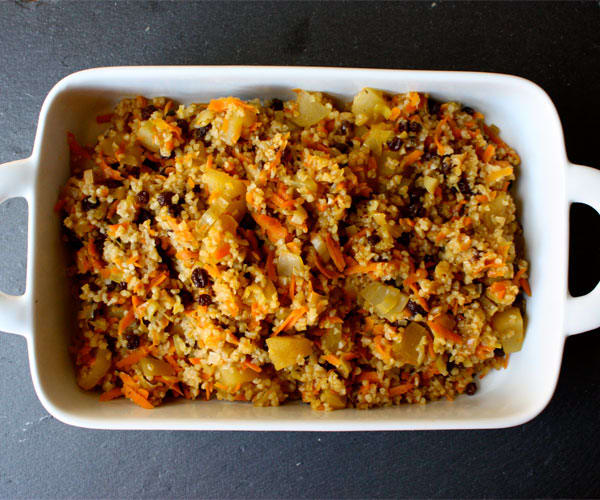 Roasted Pumpkin, Sweet Potato, and Brown Rice Pilaf
Move over stuffing, this brown rice pilaf is about to take center stage. With wonderful autumnal flavors of pumpkin, sweet potato, and kale, this whole grain dish is colorful, sweet, and savory. Brown rice gives it a lovely, nuttiness. If brown rice feels too "everyday" for a Thanksgiving celebration,  you can substitute other whole grains, like farro, Kamut, or spelt. Get the recipe.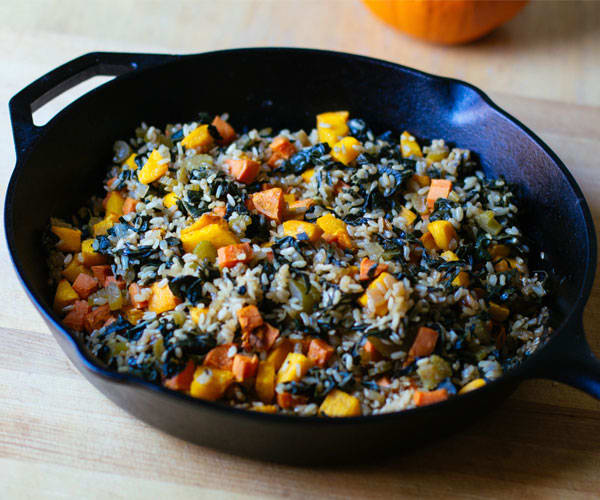 Quinoa with Pistachios and Dried Cherries
Instead of cranberry everything on your holiday plate, shake things up with dried cherries! Dried cherries and pistachios are a delicious combination in this colorful side dish. It's festive for a holiday meal, and makes great leftovers. Get the recipe.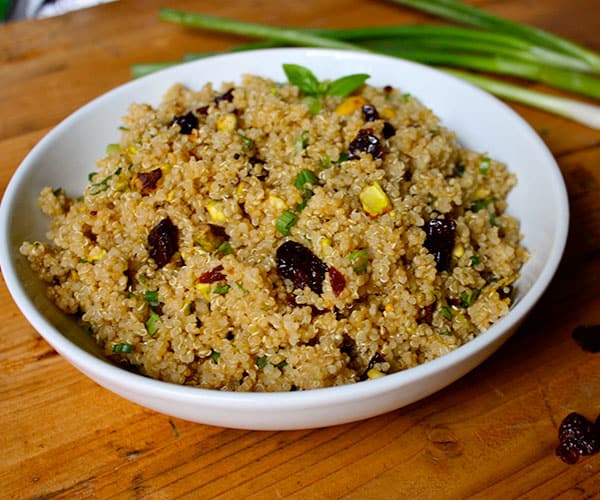 Roasted Fennel and Farro Salad
This jewel-toned side dish will have everyone talking. It looks and tastes gourmet, but this Mediterranean mixture is really simple to make. Nutty farro blends with fennel and bell peppers that get sweeter with roasting, briny notes of Kalamata olives, and juicy pomegranate seeds. Get the recipe.