Everything You Need to Know About Kale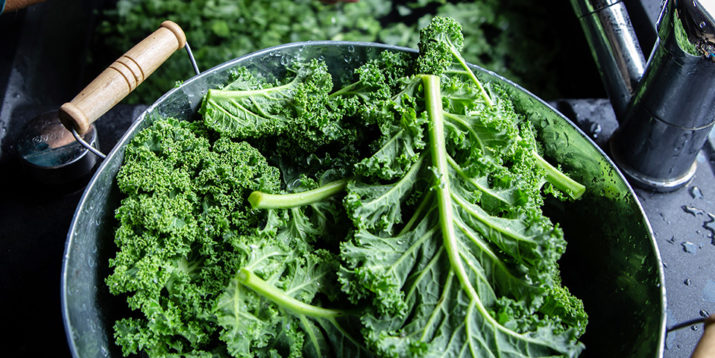 From salads to smoothies and everything in between, kale is a staple in many healthy recipes (#kaleyeah!), but how good for you is it?
Read on to learn all about kale nutrition, how it stacks up to other leafy greens, and when to use which types of kale are best for your recipes!
Kale Nutrition Facts
Kale is a leafy green vegetable that has a slightly earthy flavor. It's chock full of vitamins and nutrients and weighs in at just 13 calories per 1 ½ cup serving.
Most notably, according to the USDA, kale has plenty of vitamin K, vitamin C, vitamin A, folate, calcium, and magnesium.
In fact, in about 1 cup of raw kale, you'll be getting a high amount (or more!) than your recommended daily value of vitamins K, C, and A.
So how much should you eat?
According to the 2020-2025 Dietary Guidelines for Americans, your aim should be about 1 ½ cups of dark green vegetables, like kale, per week.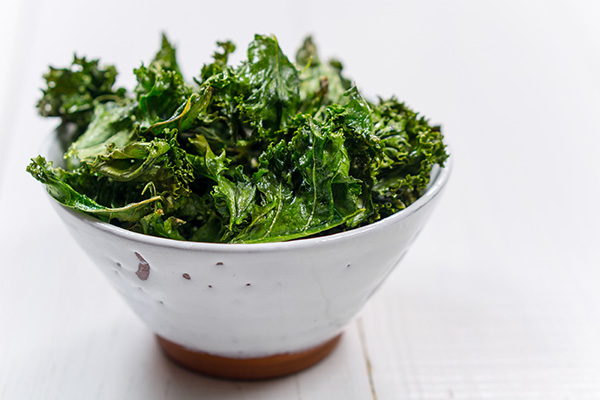 Brit Giles, R.D.N., recommends aiming for about 1 or 2 cups of kale daily, or at least weekly, depending on your taste preferences.
"You can get plenty of nutrients in just 1-2 cups of raw kale," she says. "There's not really a limit. However, it's best to get a variety of veggies throughout the day."
If you're on blood thinners or anticoagulant medication, you can still enjoy kale, but do it in a consistent manner.
Kale is rich in Vitamin K, which has proteins that aid in clotting blood.
As always, consult your doctor or physician when changing any part of your health routine.
| | |
| --- | --- |
| Calories | 13 |
| Nitrogen | .14 grams |
| Protein | .9 grams |
| Carbohydrates | 1.4 grams |
| Fiber | 1.3 grams |
| Sugar | .25 grams |
| Calcium | 78.5 mg |
| Iron | .5 mg |
| Magnesium | 10.11 mg |
| Phosphorus | 17 mg |
| Potassium | 108 mg |
| Zinc | .12 mg |
| Vitamin C | 29 mg |
| Vitamin A | 74.4 µg |
Kale Health Benefits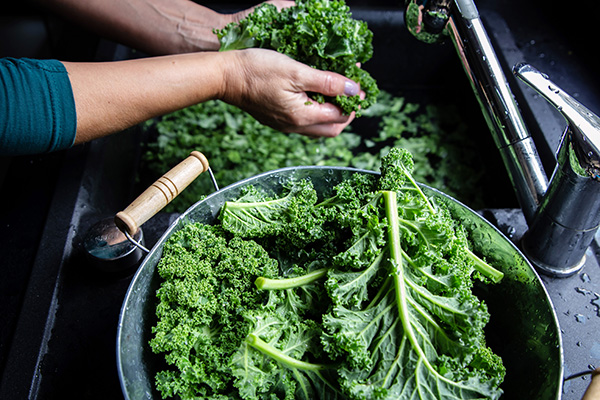 We know that kale is good for you, but what do all these specific vitamins and minerals really do for your body?
As Giles says, kale "contains powerful antioxidants, as well as fiber to prevent disease and keep the gut happy."
1. Antioxidants
Kale is a rockstar when it comes to antioxidants, but according to studies, some of those antioxidants do lessen when the veggie is cooked, especially vitamins C and vitamin K.
You can enjoy kale raw or cooked like in this Toasted Kale Salad.
Similarly, other leafy greens also have plenty of antioxidants, like spinach, so aim for a variety of veggies in your daily greens.
2. May support eye health
Vitamin A is essential for keeping your eyesight in top shape, as well as supporting your immune system.
3. May aid in bone health
Research has shown that vitamin K can help with overall bone health.
Types of Kale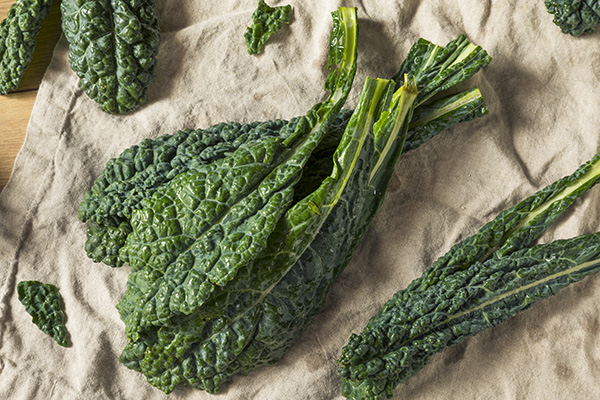 Don't get discouraged if one type of kale isn't your jam.
There are at least three main types of kale you'll find at the grocery store and plenty of tasty ways to prepare them!
"The healthiest dark leafy greens are the ones that you'll actually eat," says Quyen Vu, the culinary nutrition specialist for Beachbody.
"Baby kale tastes less bitter than fully grown kale, and removing the stems and only eating the kale leaves would make the taste milder," she explains.
If you are going to eat kale raw, Vu recommends a simple salad with a lemon vinaigrette dressing and a sprinkle of parmesan cheese.
You can add some lean protein, like grilled chicken, to make it an easy, light meal.
If you opt for cooked kale, Vu recommends kale chips for a salty, crunch (and healthy!) snack or to sauté kale with a little bit of maple syrup, salt, pepper, and diced onions in a skillet on medium heat.
Cook everything until it softens.
1. Curly Kale
Curly kale is the most common kale you'll find and is great for most recipes, like Vegan Kale Nachos or an Egg White Kale Pizza.
If you've got a large bag and it's about to go bad, just freeze it to grab a handful or two for a morning smoothie.
2. Lacinato or Dinosaur Kale
This type of kale is a bit firmer than your curly kale, with leaves that look almost scaly and have a dark blue-green color.
Each stalk is a bit longer and thinner than your regular curly kale and is often a good option for kale chips.
2. Red Russian Kale
Red Russian has leaves that are shaped much differently than the other varieties, as they look almost like oak leaves but have slightly purple stems and reddish leaves.
Use this kale in salads, for garnish, or to add to sandwiches as the taste is overall sweeter than the other types of kale.
Looking for more expert nutrition information? Head over to BODNutrition.com and learn how to eat healthy for the long-term with the help of our two nutrition programs, 2B Mindset and Portion Fix.