Darin Olien Explains Why a Superfood-Based Diet Can Help Control Weight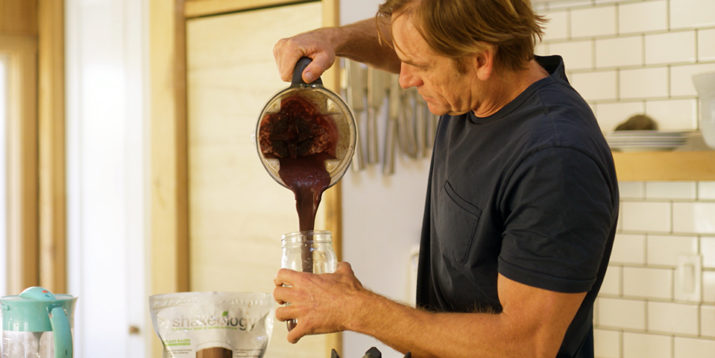 Recently, we spent some quality time with Darin Olien, Shakeology's co-formulator and superfood hunter — and star and co-host of the Netflix travel show, "Down to Earth With Zac Efron," to talk about some of the health topics he's most passionate about.
For those not in the know, Darin Olien, the world's foremost superfood hunter, has dedicated his life to tracking down some of the most nutrient-dense and underutilized foods on the planet to help promote health and vitality — a result of which is Shakeology.
We caught up with Darin at his ranch on the outskirts of Malibu, where he now lives in a modernized yurt — a tent-like home often used by nomads.
(His house burned down in the 2018 California wildfires while he was off shooting "Down to Earth," and he lost everything in it.)
On his Netflix show, Darin and Zac travel the world talking to extraordinary people to find out their secrets to living long, heathy, and sustainable lives.
Below is one of the videos we captured with Darin, where he discusses weight loss — specifically, why it's so hard to lose weight or maintain a healthy weight in today's modern life.
According to the latest CDC stats, nearly 72 percent of Americans are overweight.
And it's not just an American problem — it's a worldwide problem.
According to Olien, one of the biggest reasons for this is what he calls our "broken food system."
Check out the video to find out what he has to say about weight loss and modern life, including what foods will help and hurt our weight-loss efforts, why we crave junk food, and what happens to our body when we feed it foods that our ancestors ate.