How to Build Muscle Fast: 9 Tips To Get You Started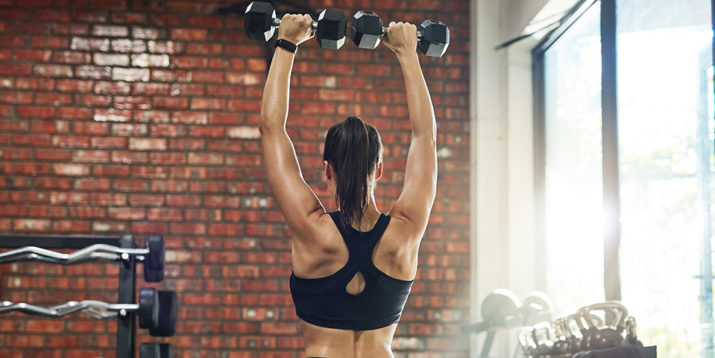 So you want to know how to build muscle fast. But what does it take to craft the bulging biceps, cannonball delts, firm glutes, and six-pack abs of your dreams?
We've got to be real with you — the answer is time, dedication, and hard work.
Here's the good news, though: By setting a solid foundation and following the tips below, you can be well on your way to growing strong, healthy, functional muscle.
9 Tips to Build Muscle Fast
1. Ease In
"Sometimes less is more, especially when you're new to resistance training," says Kellie Davis, strength coach and co-author of "Strong Curves."
"It's easy to want to go all-in, but that's the quickest route to injury and burn out," she says.
Instead, it's best to gradually work your way into a new routine, allowing for ample rest and recovery time (more on that in a bit).
2. Save Macro Counting for Later
Before tackling more complex nutritional concepts, make a concerted effort to eat healthy foods to provide the energy to get through a lifting session and grow and repair your muscles after you put in the work.
Davis suggests slowly taking out the foods you know do not contribute to your overall wellness like highly processed foods and then add in more fresh, whole foods.
"Once you get really dialed in around food awareness, you can start to invite more complicated tasks like counting macros," Davis says.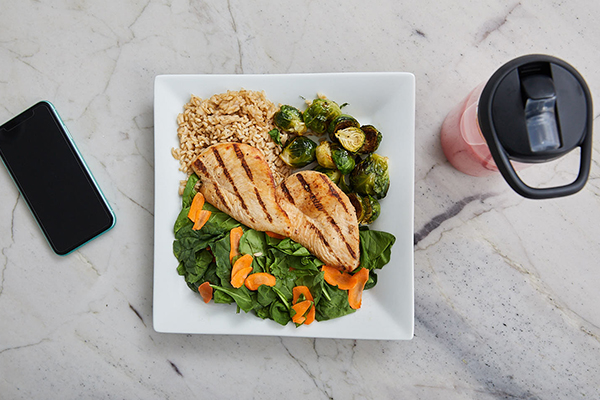 3. Eat Plenty of Protein
To build muscle, you'll need to focus on getting enough high-quality protein in your diet. The daily recommended intake (DRI) for sedentary adults is 0.8 grams of protein per kilogram of bodyweight.
(Not sure what that shakes out to? Try this DRI calculator.)
But once you add exercise into the mix, protein requirements go up. High-protein foods include chicken, turkey, eggs, cheese, and yogurt.
If you're vegetarian or vegan, you can build muscle with the help of plenty of tasty and versatile plant-based protein options from nuts and seeds to legumes and soy products like tofu and tempeh.
Whether you're a plant-based eater or not, Natalie Wallace, MS, RDN, Container Program Nutritionist at BODi suggests eating plant-based protein sources to make sure you're getting enough fiber, vitamins, and minerals in your diet.
For another quick and portable way to bump up your protein consumption, a nutritional supplement like Beachbody Performance Recover can help you hit your daily protein goals.
4. Don't Forget About Carbs
While protein is essential for muscle growth, Wallace says it's important to increase carbohydrates and fat, too.
"Protein often gets all the attention in the muscle growth story, but consuming adequate carbs helps to spare the break down of muscle for energy use", she says.
5. Make Sure You're Eating Enough
You can focus on protein all day, but the real key to muscle growth is a caloric surplus.
A small study of bodybuilders suggests that combining resistance training with an energy surplus — eating more calories than you burn — can lead to greater increases in muscle mass.
"Anytime we want to build, we need to add on to the body, so we need to give it extra fuel," Wallace says.
6. Incorporate Compound Movements
Because they involve multiple joints and muscles simultaneously, compound exercises are an especially efficient way to grow muscle.
"Compound lifts are a great way to increase muscle growth and burn more calories while improving overall strength," Davis says.
Multiple studies have found that multi-joint exercises, such as squats and deadlifts, promote bigger strength gains than single-joint exercises, such as bicep curls and calf raises.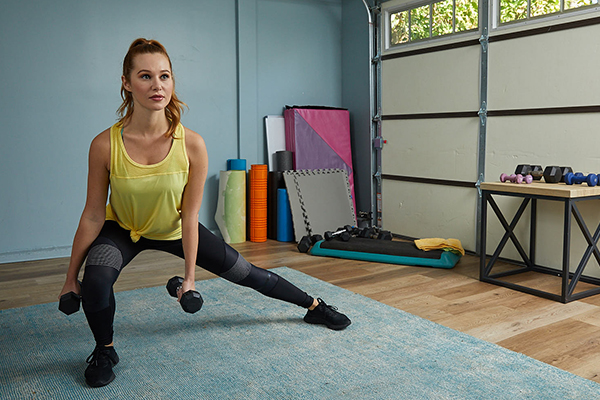 7. Balance Volume and Load
When it comes to growth, you not only need to exercise consistently week after week, you need to bump up the intensity and challenge your muscles.
So how do you increase intensity? By upping your volume (the number of repetitions and sets) and load (the weight you lift).
"It's a delicate dance," Davis says. "You want to balance both, and be smart about how and when you increase either." So rather than obsess over one or the other, make an effort to challenge yourself in some way during each session.
That may look like a high-load, low-volume workout one day and a low-load, high-volume workout the next.
8. Put Form and Technique Above All Else
"Don't increase volume or weight for the sake of doing it," Davis says. "Make sure your technique is really dialed in and doesn't completely fall apart when you increase your workload."
Not sure where to start?
Enlist the help of a trainer to make sure your form is in tip-top shape before you add weight and volume to your workouts.
You can also try a BODi workout like Sure Thing with Megan Davies, NSCA, CPTS.
Her 8-week program is a science-based approach to fitness called "type training."
The workouts alternate weekly between endurance and power-based strength training plus cardio conditioning to target both slow-twitch and fast-twitch muscle fibers.
Or try her #mbf Muscle Burns Fat  program to learn how to maintain proper form to safely build muscle fast at home.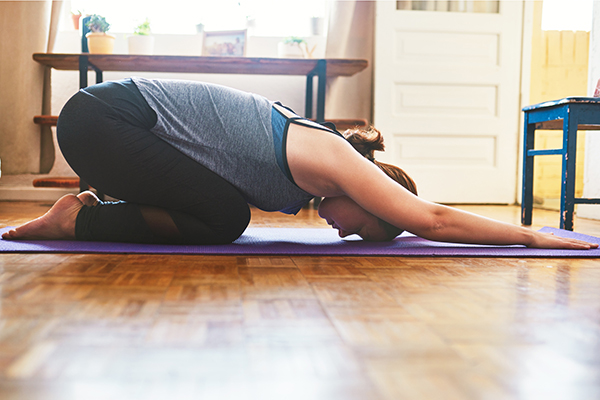 9. Take Rest Days
"All the magic happens when you rest," Davis says. In fact, studies show rest is a vital component of muscle recovery, which is a key aspect of muscle growth.
While some rest days may include pajamas and a full lineup of Netflix shows and movies (which is completely warranted and even encouraged), Davis says rest days don't always have to be total sloth days.
You can also incorporate active recovery days, meaning light movements such as a leisurely walk, swim, restorative yoga practice, or foam rolling.
Rest also has to do with sleep. Research suggests that not getting enough of it — namely enough high-quality sleep — can lead to a reduction in muscle strength.
Rest can also include other forms of winding down, including meditation and journaling.
"Resistance training is a form of stress," Davis says. "It's good stress, but it's only good when you learn to manage other life stressors."
Final Thoughts
If you want to know how to build muscle mass fast, you may need to tweak your expectations a bit.
But if these before and after pictures are any indication, putting in the work — both in the kitchen and the gym — can really pay off.