What's the Difference Between Country Heat and CIZE?
Country Heat and CIZE are Beachbody's latest blockbuster dance workout programs. They both help people have a blast dancing the weight off.
But what sets them apart? And how do you decide between the two? Here's how they differ:
COUNTRY HEAT
Country Heat is an easy-to-follow, low-impact, country dance-inspired fitness program to burn fat and tighten and tone in just 30 days. Get started with it today!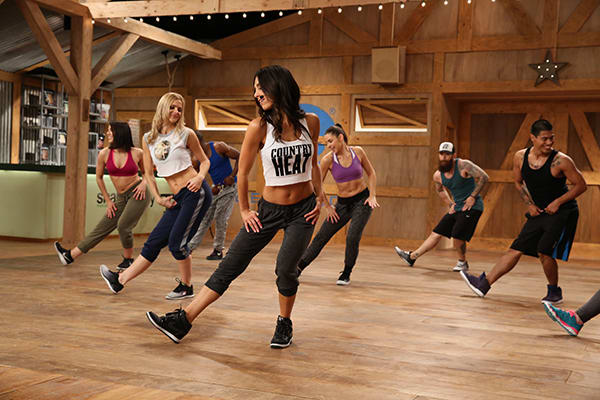 Workout
The simple and fun dance moves are easy to pick up because there's no tricky footwork and no choreography to memorize. You only learn two moves at a time and move on.
If you miss a step, don't worry! Just keep moving. Think stepping, stomping, clapping, hip shaking, and arm swinging to the hottest country hits. There's also a dance-conditioning workout included to tone your body without weights.
And because it's nonstop movement, you're burning calories and toning your whole body for the entire 30 minutes.
Creator
With a professional dance background, a lifelong passion for country music, and huge success with her portion-control system, Autumn Calabrese wanted to create a simple and fun fitness program people could look forward to—and stick with.
Music
Rock out to chart-topping popular country music that'll make you wanna move—and even sing along! Autumn carefully selected country pop hits to get your heartbeat up and ballads for smooth cooldowns.
Each workout has various music to give it a unique feel. There was even an original song created for the program by top country artist Jo Dee Messina. Here's a sneak peek at some of the songs in Country Heat, originally recorded by these artists.
1. Redneck Woman – Gretchen Wilson
2. Save a Horse (Ride a Cowboy) – Big & Rich
3. Cotton Eye Joe – Rednex
4. Footloose – Blake Shelton
5. Whiskey Drinkin SOB – Mikel Knight
Eating Plan
Autumn's foolproof nutrition plan with a set of seven color-coded containers that make portion control and weight loss simple and delicious! No counting calories or denying yourself any of your favorite foods.
CIZE
CIZE is a dance fitness program developed by leading celebrity fitness trainer and dance choreographer, Shaun T. In this program, you'll learn new, professionally choreographed dance routines, set to incredible, energizing music from your favorite artists as you dance your way to fit in 30 days.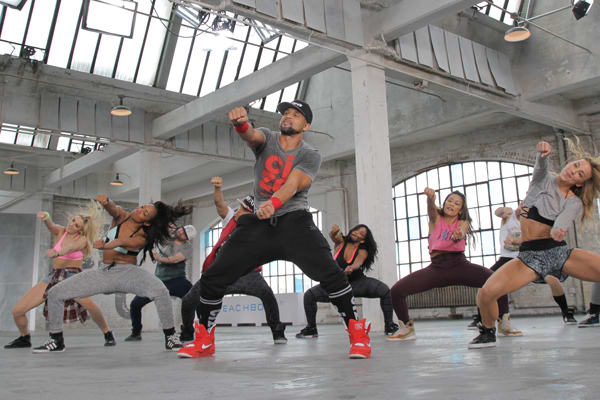 Workout
Shaun's going to teach you 6 pulse-pounding, thrilling dance routines that'll give you a serious cardiovascular, core, and muscle-toning workout. Shaun breaks down the moves step-by-step, then puts them together in combinations that build up to a full routine you can perform.
It's all choreographed to great music to keep you energized and moving, so you'll get an intense workout while learning the dance moves. This program is so much fun, you won't even realize you're exercising.
And if you think you can't dance, Shaun will prove you wrong. You'll be so focused on mastering the moves and having a blast, you'll forget you're actually working out—and losing weight. By the end of the program, you'll be totally confident in your incredible dance skills and lean body! Get CIZE here.
Creator
In addition to being a professional dancer and choreographer, Shaun T is a well-known and respected fitness trainer. His extensive dance background spans decades, from performances in top Broadway musicals, films, and TV, to touring with major pop artists like Mariah Carey! With CIZE, he pulls from his strong dance and fitness roots to make learning to dance and getting in shape an exhilarating experience—that doesn't feel like a workout.
Music
As you learn the routines, you'll CIZE IT UP to popular songs like "Pass That Dutch," originally recorded by Missy Elliott, "Hands in the Air," originally recorded by Timbaland, and "Problem," originally recorded by Ariana Grande. Each routine builds on the skills you learned in the previous workout, and the music continues to build in intensity until you perform the final routine to "Chandelier," originally recorded by Sia.
Eating Plan
Get easy-to-prepare recipes that help you lean-out fast and give you energy to dance! It's not about dieting, starvation, or deprivation. It's about healthy eating, simple portion control, and feeding your body what it needs to feel good.
Can't decide which program you want to try first? Log on to Beachbody On Demand and you can access them both in one spot!