7 Misconceptions About Country Music
Whether you listen to country music or not, you're probably aware of its reputation.
How many times have you heard that country music is just hillbilly jams that only talks about boot scootin', beer drinkin', and having yourself a good ol' time? While that actually sounds like a lot of fun, there is so much more to country music than that.
With Country Heat, Autumn Calabrese's brand-new country dance workout, we wanted to set the record straight about a few of these misconceptions.
1. You don't have to grow up in the South or the Midwest or own a farm to listen to country music.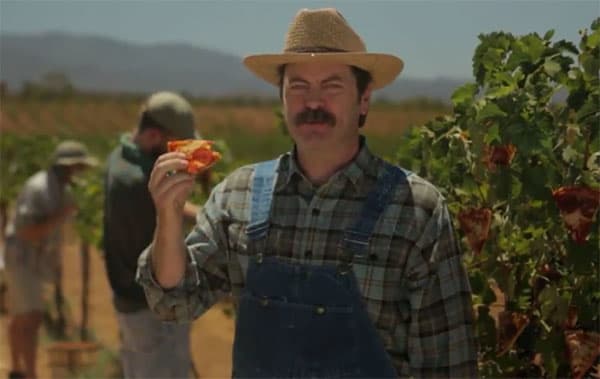 Overalls and plaid shirts do not make a die-hard country music fan. From Los Angeles to New York, country music listeners come from all different backgrounds. Even our Los Angeles-based Beachbody Headquarters is full of country music fans! And if you live in the South, it doesn't mean you have to love country music, either. It's not a genre that's defined by geographical barriers.
2. You probably know someone who loves country music.




With over nine million people who have country music listed as an interest on Facebook, there's a good chance at least one of your friends likes to get down to some Luke Bryan tunes. And with amazing acoustics and pitch perfect vocals, what's not to love? Carrie Underwood, American Idol winner turned country star, went on to be one of the most successful Idol alums to date, winning seven Grammy awards and becoming the voice of Sunday Night Football's opening theme song. So yeah, a lot of people love their country music.
3. Just because you listen to country music doesn't mean you drive a tractor.

While drifting a tractor might be fun, you don't have to have this kind of 4-wheel drive to enjoy some of America's best music. In fact, the number of country music lovers who drive tractors is probably so low you might as well equate to the number of pop music listeners who drive a Bugatti.
4. Not all country music is about heartbreak, tractors, boots, and beer.

It is also about whiskey drinkin' and bar hoppin'! Just kidding. There is so much soul to this genre, and you can't blanket it into talking about just one topic.
5. Country music festivals are just as much fun as other music festivals.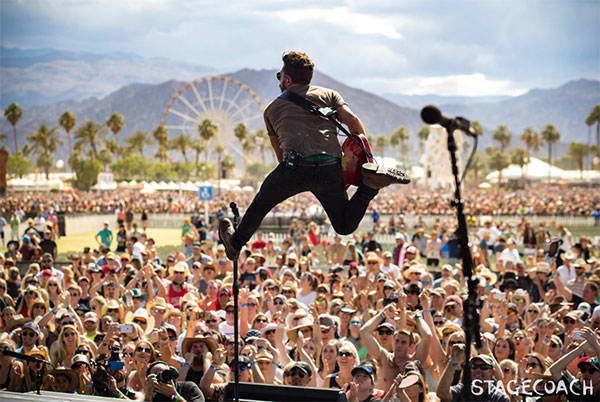 From Coachella to Bonnaroo, music festivals have become a bucket list staple for fans of all musical genres. And Stagecoach, the hottest and largest country music festival in the US, is no exception. With headliners like Miranda Lambert and Luke Bryan, the musical performances are outstanding and the vibes there are unreal. In 2016, attendance was projected at well over 200,000 people. That's more than double the 71,088 people who went to the 2016 Super Bowl!
6. Just because you listen to country music every day doesn't mean you own three pairs of cowgirl or cowboy boots.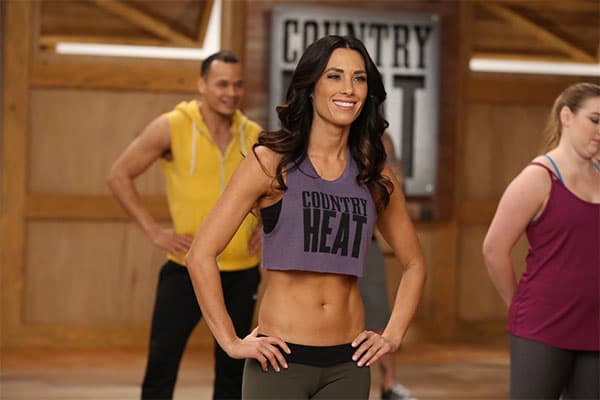 Cowboy and cowgirl boots are fun to rock, but you definitely do not need to have them in your wardrobe to enjoy good country music. You can still be a country music lover without owning a single cowboy hat, boot spurs, or any other sort of stereotypical country gear. Our trainer, Autumn Calabrese, rocks mostly workout gear in her Country Heat program. It's all about having fun, so you should join in by wearing whatever you feel is the most comfortable!
7. Line dancing is a great way to turn up the heat on the dance floor.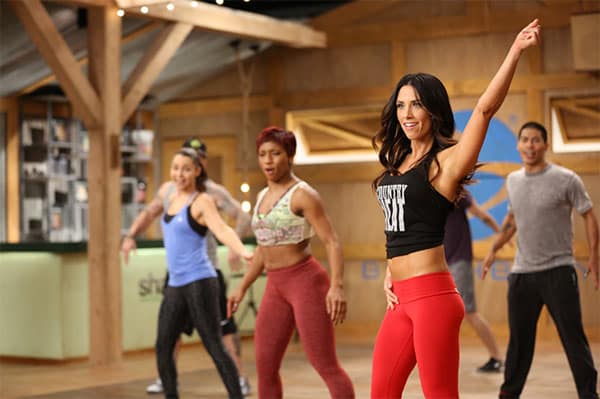 While the whip and nae nae may be one of the most recent dance trends to surge across the internet, dancing to country music can hold it's own ground. With Country Heat moves like the rocking guitar, the country swing, and the tumbleweed roll, it's easy to see just how much fun dancing to country music truly is. Have you ever been to a line dancing spot? That is the kind of crowd that definitely gets "turnt up" in the best way possible.
Country Heat is available now! Get started with dancing and shedding the pounds today!