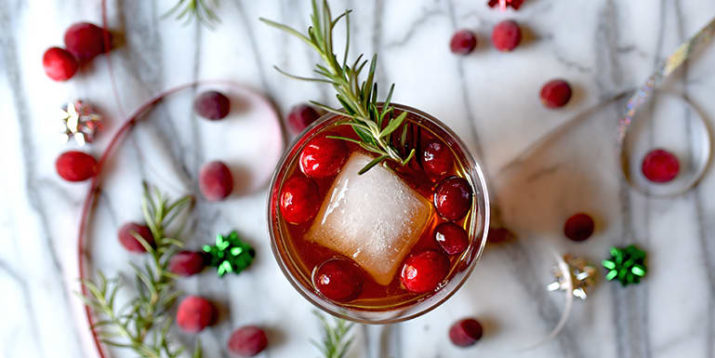 Cranberries are a truly multi-tasking fruit: You can use them for homemade cranberry sauce, cookies, crumble bars, festive and edible wreaths, and of course, gorgeous holiday cocktails for your next party.
This Holiday Cranberry Fizz has unexpected ingredients like black tea, pomegranate molasses (yum!), honey cranberry rosemary simple syrup (what?!), and orange bitters. With incredible flavors like this, who needs alcohol?
Simple syrups are, well, simple to make, but you can always buy them pre-made. Pomegranate molasses is available at specialty food stores, online, or you can make your own — it's essentially pomegranate juice reduced with sugar and lemon juice.
Pro Tips:
You can use regular or decaffeinated black tea.
Pomegranate molasses is a Middle Eastern pantry staple that's used like concentrated pomegranate juice.
 Variation:
Prefer a little kick to your drink? Add ⅔ cup gin to the punch bowl.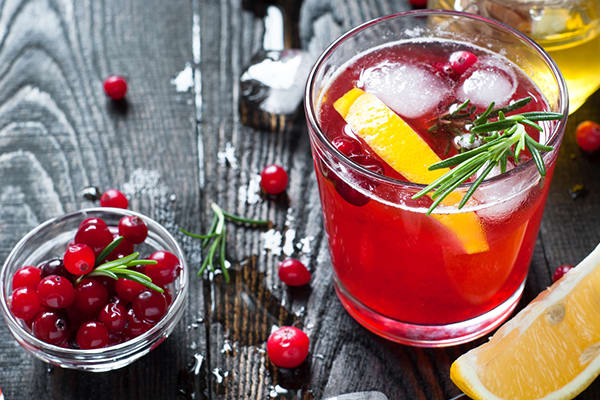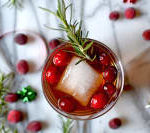 Holiday Cranberry Fizz
Prep Time 10 mins
Cook Time 0 mins
Total Time 10 mins
Servings 12 servings, approx. 6 fl. oz. each
Ingredients
Ice
4 cups strong brewed black tea , chilled
1 cup Honey Cranberry Rosemary Simple Syrup , chilled
1 Tbsp . pomegranate molasses
1 Tbsp . + 1½ tsp. non-alcoholic orange bitters
4 cups soda water
½ cup fresh cranberries
2 sprigs fresh rosemary , cut into small pieces (for garnish)
Instructions
Place ice in a large punch bowl.

Add tea, simple syrup, molasses, bitters, and soda water; mix well.

Add cranberries; mix gently to blend.

Serve punch in punch glasses (or small Mason jars); garnish with rosemary.

Nutritional Information (per serving):
Calories: 51
Total Fat: 0 g
Saturated Fat: 0 g
Cholesterol: 0 mg
Sodium: 19 mg
Carbohydrates: 13 g
Fiber: 0 g
Sugars: 11 g
Protein: 0 g
Containers
½ Yellow