Delectable Cookies & Creamy Shakeology Recipes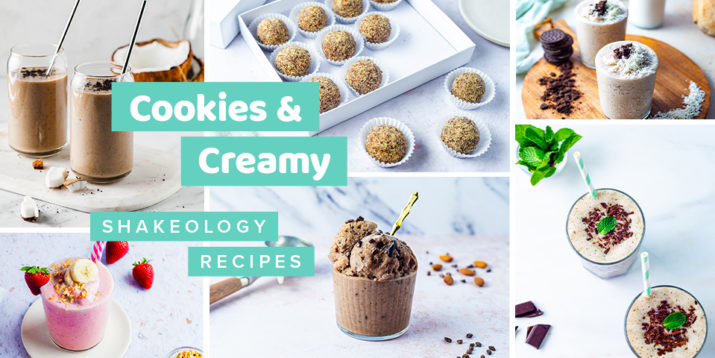 We introduced a new Shakeology flavor to the family this year: Cookies & Creamy Shakeology!
And don't worry, Cookies & Creamy Plant-Based Vegan Shakeology is still the whole-food-based shake you know and love.
In honor of this latest Shakeology flavor, our genius shake-making team came up with these seven scrumptious recipes.
Shakes, protein balls, nice cream — you want it, there's a recipe for it.
So get out your blenders and get shakin'!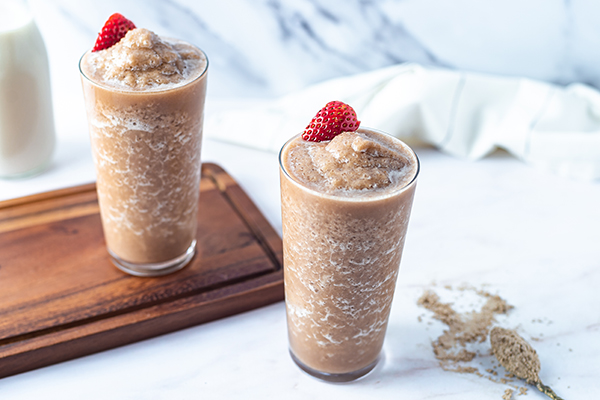 Our Shakeology mixologists work hard every day, mad science-ing delicious, irresistible recipes.
But this recipe is for the days you just want to savor Cookies & Creamy Shakeology. All you need is water, ice, and a scoop of Cookies & Creamy Shakeology — that's it!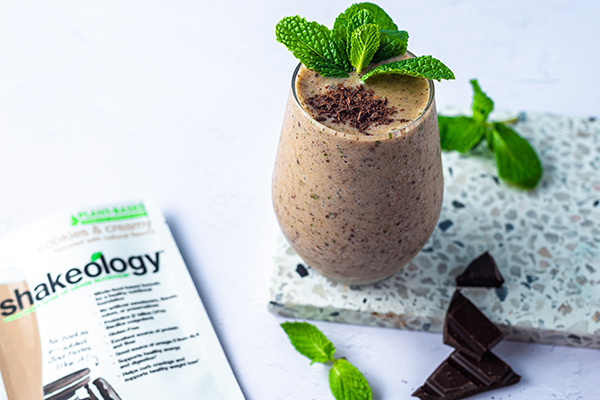 This smoothie recipe takes two classic flashback flavors and combines them to create a creamy, cold treat.
This is one treat you can enjoy every day, thanks to our latest permanent Shakeology flavor, Cookies & Creamy Plant-Based Vegan Shakeology!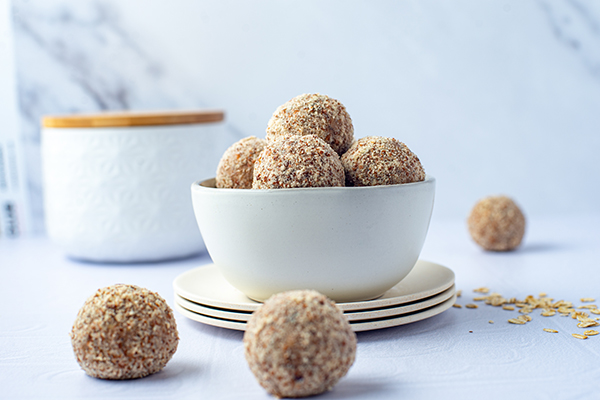 Calling all cookie monsters: These Cookies & Creamy Cookie Dough Bites are going to be your new favorite snack!
This recipe, made with Cookies & Creamy Plant-Based Vegan Shakeology, proves that you don't have to give up flavor and fun when you're eating healthy.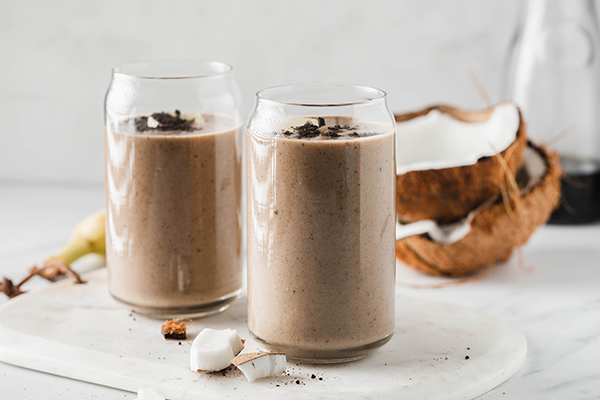 Pop quiz: How do you make Cookies & Creamy Shakeology even more delectable and delicious?
Answer: Invite coconut and banana to the party!
With just half a banana and some coconut milk, your tastebuds will be transported to a tropical destination.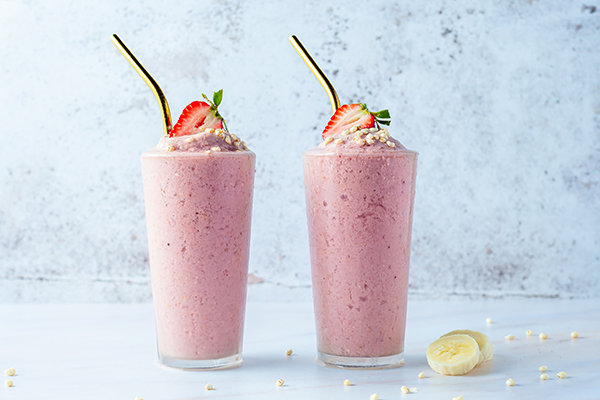 Nothing screams childhood nostalgia like a banana split — it was a treat to go to the ice cream store on a hot summer night and gobble down an icy-cold banana split with a cherry on top.
This banana split recipe with Shakeology reimagines that childhood dessert and kicks it up several notches by making it a snack that you can have every single day.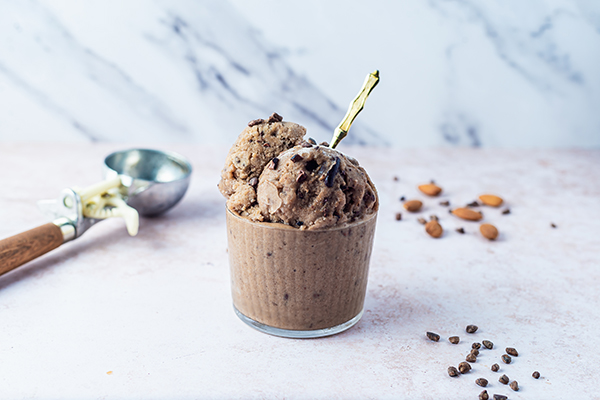 A cold bowl of ice cream with cookies and cream on a hot day sounds like heaven, but it's not a great treat when you're trying to keep your nutrition on point.
Lucky for you, we came up with this easy and delicious "nice cream" recipe that's delicious and will help you stay on track.
The secret to any nice cream recipe? Frozen bananas.
Then we added Cookies & Creamy Shakeology, almond milk, vanilla extract, and maple syrup for a light, sweet flavor.
This simple, super-fast smoothie recipe pops with coconut flavor.
All you need is four ingredients: Cookies & Creamy Shakeology, coconut milk beverage, ice, and shredded coconut. Easy peasy!
8. Gingersnap Cookie Shakeology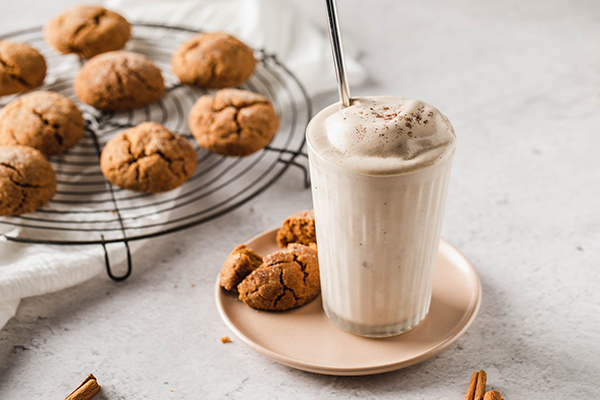 All you need is five minutes and just a handful of ingredients and you'll be sipping on a creamy shake full of your favorite cookie flavor.
The zingy ginger, warm cinnamon, sweet date, and creaminess from almond milk and Shakeology all blend together to create a filling, flavorful gingersnap cookie experience — no cookies required!
Love these recipes? You can get more delicious Shakeology recipes, meal preps, and more with the 2B Mindset and Portion Fix nutrition programs on Beachbody On Demand.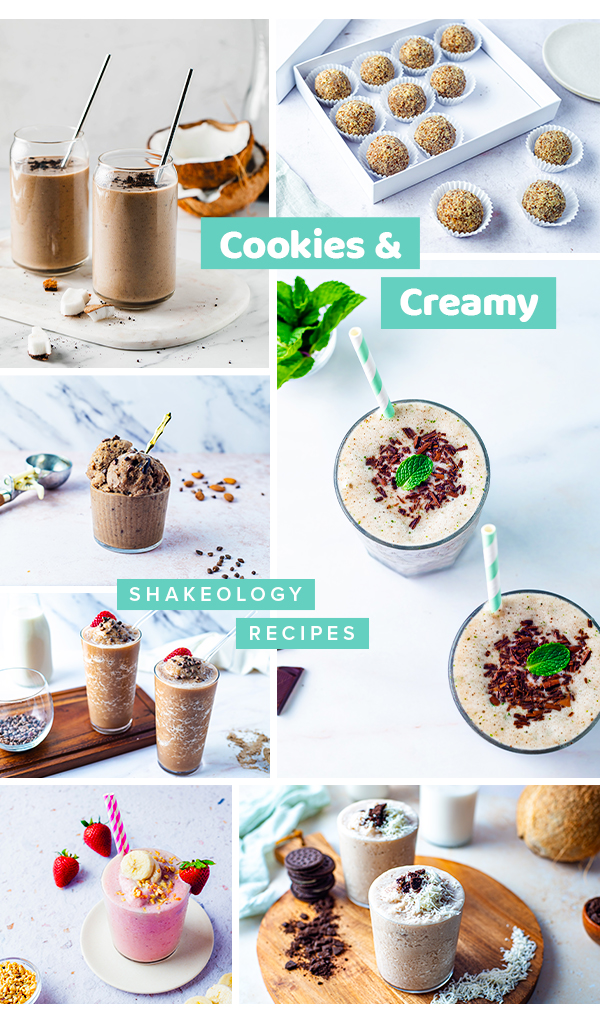 *These statements have not been evaluated by the Food and Drug Administration. This product is not intended to diagnose, treat, cure, or prevent any disease.