The Beginner's Guide to Losing Weight With Beachbody
It's easy to get overwhelmed by all the information out there on diet and exercise.
Deciding you're ready to make changes to your lifestyle is a big first step – and you deserve to find support and resources that can help you safely and effectively lose weight.
For beginners, finding the right program and maintaining your motivation can be a challenge.
That's where Beachbody fitness and nutrition programs come in.
With workouts and nutrition plans designed by experts, science-backed superfood supplements, and a global community behind you, you can learn how to lose weight sensibly while cultivating a positive mindset that helps you reach goals in all aspects of life.
Keep reading to get our best tips to lose weight, programs to support and encourage you – and the best workouts for beginners.
What Programs Are Right for Me?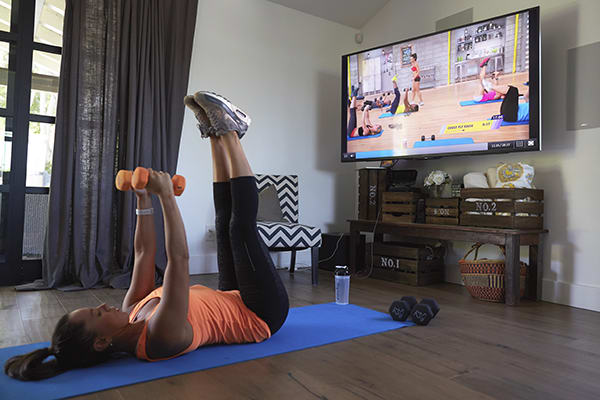 With a Beachbody On Demand membership, you can stream hundreds of awesome workouts from your laptop, tablet, TV, or mobile device.
Think Netflix, but for fitness and nutrition. If you don't know which workout to do first, there's a "program match" tool to help you choose.
Want to build muscle? Try LIIFT4.
Love to dance? Let's Get Up! or Country Heat are perfect for you.
Prefer barre workouts? Try Barre Blend with Elise Joan.
There's a program for everyone, no matter what your fitness level or interests.
If you're not certain you want to commit to a long-term program, try Clean Week with Megan Davies.
This 7-day program introduces the basics of fitness and nutrition to help kick-start healthy habits. If you're want to lose weight, for beginners, there's no better program.
Clean Week workouts include cardio, strength, and mobility. The simple meal plan includes recipes and meal-prep tips to make clean eating easier.
If you're learning to like exercise, give CIZE a try.
Led by beloved Super Trainer Shaun T, this is a workout program for people who want to have fun and forget they're working out. You only need a workout mat to get started, and Shaun T teaches you everything you need to know to dance to your favorite songs!
If you're ready to keep dancing with Shaun T, check out his latest program, LET'S GET UP!
Shaun's dance moves will leave you dripping in sweat, and he adds dumbbell workouts per week to torch fat and sculpt your entire body.
All the workouts are designed by certified fitness pros and all the nutrition programs are created by nutrition experts — unlike when you get your fitspo from your Instagram feed.
The Weight-Loss Eating Plan
When you're trying to lose weight, for beginners, the hardest part can be figuring out what to eat.
That's why using one of Beachbody's nutrition plans can help.
Counting every calorie, restricting favorite foods (or entire food groups), and trying to figure out how to balance your macros takes time – and isn't the best long-term plan.
Beachbody takes a different approach, with nutrition plans that empower you to learn about how much food your body needs to function at its best, the basic foods groups, how to read labels to choose healthier foods, and more.
Beachbody plans are expertly designed to help you create a new lifestyle — both 2B Mindset and Portion Fix provide you with recipes, pre-made meal plans, and grocery lists.
These incredibly effective nutrition programs put you in control of how you achieve your goals.
2B Mindset
Ilana Muhlstein, M.S., registered dietitian nutritionist, created the 2B Mindset nutrition program out of necessity. The plan is based on the same principles she used to lose 100 pounds and keep them off.
You'll learn methods and a mindset that helps you build self-control, change habits, and crush cravings.
She'll help you learn to eat filling and satisfying meals so you can lose weight without feeling hungry or deprived.
Portion Fix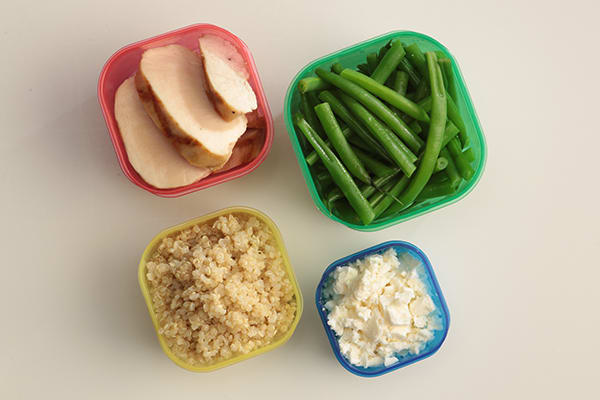 With Portion Fix, Beachbody Super Trainer and nutrition expert Autumn Calabrese pairs her Portion-Control Containers with a calorie calculation to personalize healthy nutrition guidelines for you so you know exactly what and how much to eat.
Her color-coded containers tell you how much fruits, veggies, fats, protein, and carbs you should eat every day for your specific daily calorie target.
If you hate counting calories but need help assessing portions, this plan is for you!
The best thing is that you choose the foods.
Hate quinoa and kale? Don't eat them.
Portion Fix also comes with a list of approved foods that will satisfy all palates.
Shakeology
And then there's your nutrition secret weapon: Shakeology.
This super-delicious superfood nutrition shake can help you build a healthy diet foundation with its potent blend of protein, probiotics, fiber, digestive enzymes, adaptogens, antioxidants, superfoods, vitamins, and minerals.
The Workout Plan
It's normal to want to go all-in when you start learning how to lose weight, but doing too much exercise too fast can lead to burnout or injury.
If you're following a program, there's no guesswork involved. The workouts are planned for you, so you can focus on showing up and giving your all each day.
Beachbody workouts fit into your busy life – many are 30 minutes and some are even shorter.
A big misconception about weight loss is that you need to do hour-long workouts. Not so!
You can get an effective workout in as little as 20 minutes ' just ask Super Trainer Jennifer Jacobs — her program, Job 1, is a 20-minutes-a-day, 5-days-a-week functional training program that helps you prioritize your health and fitness.
If you're going it alone, start with at least three workouts a week, but stay active and find ways to move more every day.
These beginner workout tips can help you avoid many of the common pitfalls newbies can face.
Reduce your risk of exercise injuries by starting with low-impact workouts, making sure you properly warm up and cool down, not pushing too hard at first, varying your workouts, and always using good form.
Eventually, working out can become a habit that's as natural as brushing your teeth. But don't wait for it to happen.
Build consistency in your daily routine by blocking out time for exercise, just as you would a meeting or other commitment.
Are Beachbody Workouts Good?
The results speak for themselves. Millions of people around the world have used Beachbody workouts to transform their lives.
Every workout program is led by world-class certified trainers, and every movement is carefully chosen for that specific workout.
The programs are well-balanced and planned based on the latest exercise science research and goal-setting.
Plus, they're fun, which helps you turn exercise from a chore into a healthy habit you'll enjoy for years to come!