Meet Ilana Muhlstein, M.S., R.D.N., Creator of 2B Mindset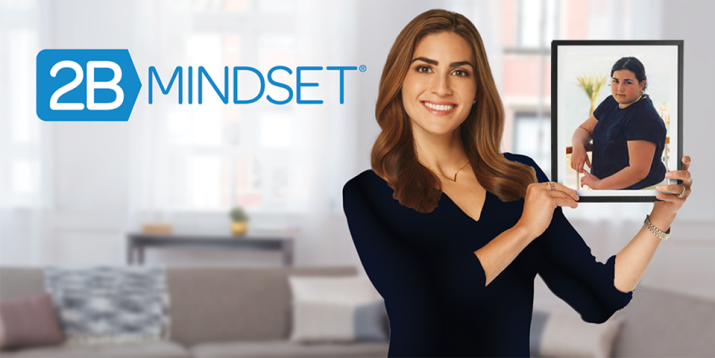 Registered dietitian and nutrition expert, Ilana Muhlstein, is the creator of BODi nutrition program, 2B Mindset, which helps you lose weight without exercising, counting calories, or feeling deprived.
Ilana shares how she struggled with being overweight and lost more than 100 pounds applying the nutrition principles and weight-loss strategies that comprise 2B Mindset:
Ilana Muhlstein Shares How She Lost 100 Pounds
If you and I met, you might think I was naturally lean. Born with a high metabolism. Able to eat whatever I want without gaining a pound. Not gonna lie, that would be amazing. But the truth is…
Growing up, I was always the big kid…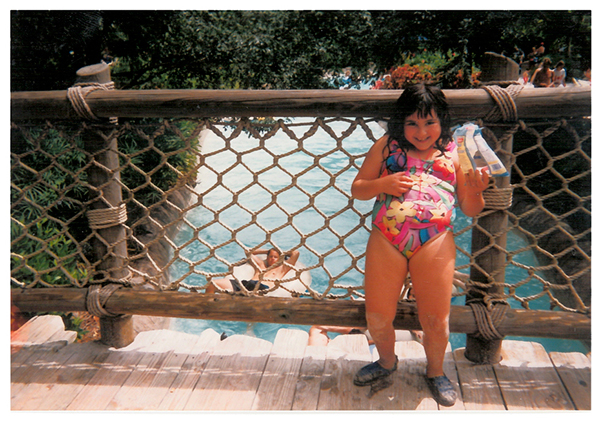 I was never normal. I was never small. The pediatrician's office constantly told my parents, "She's obese. She's over the 100th percentile, she's not even on the chart!"
I was about four years old when my parents got divorced, and every picture of me since then was me holding food. I guess I was using it as a form of comfort, maybe a form of consistency when a lot of things in my life were inconsistent.
Even going to the amusement park, I'd immediately wonder: "What snacks are we packing? Ice cream cones!" "We're going to the circus? Cotton candy!" "We're going to a birthday party? Pizza!" This was my focus. As a kid, this is what I was thinking about.
And I just kept getting bigger…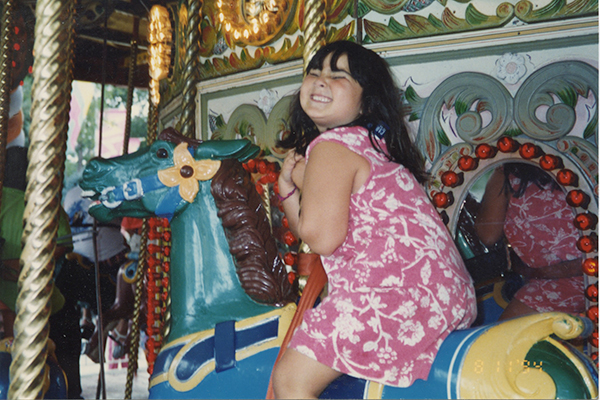 And bigger…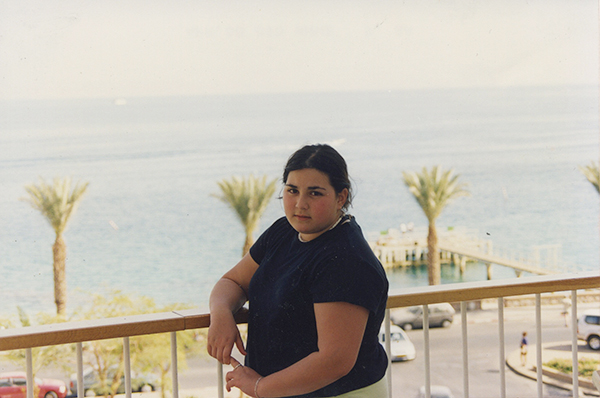 I was also experiencing blood sugar issues that you would typically see in older men — cholesterol problems, and the potential for worse. My pediatrician finally looked my mom in the face and said, "You have to send her to weight-loss camp. She's going this summer."
So, at eight years old, I went to "Fat Camp." Can you imagine how that felt?
But the truth is, I loved it. I made lots of friends. I was surrounded by people who didn't judge me. I lost 30 pounds. It was amazing.
Then I came back to school… and gained it all back.
This yo-yo-ing went on for years. Every summer, I'd lose 30 pounds. Every school year, I'd gain it all back — and more.
Until I peaked…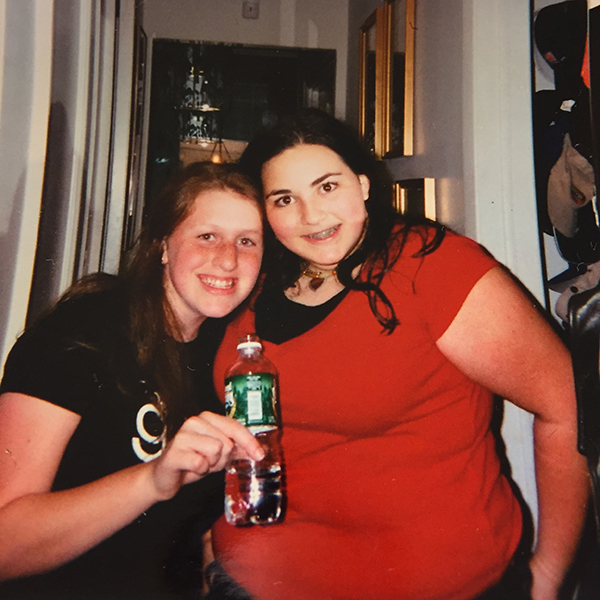 At 215 pounds and a size 20 — and I was just 13.
Thankfully, something was different that summer, something that gave me extra motivation. I was about to enter high school.
Suddenly, I really wanted not just to lose the weight, but to keep it off. So I asked myself, "What did I do every summer that made it easy for me to lose weight? And what did I do differently during the school year that made me gain the weight back?"
At weight-loss camp, even on a restricted diet, there were certain foods that I could eat as much of as I wanted, and I'd still lose weight.
I also knew that I liked to eat a lot of food. I was a volume eater; I needed to feel full and satisfied. So I decided to try that on my own. I focused on the foods I could eat lots of, that made me feel satisfied, but that didn't cause me to gain weight.
And by the end of my freshman year, I was shocked.
For the first time — all on my own — I'd not only managed to maintain my summer weight loss, I'd actually dropped even more pounds during the school year!
I was so excited. I had discovered the formula that worked for me. It wasn't a new diet — it was a new mindset. And once I embraced it, I kept on losing weight, all through high school and when I went to college.
Eventually, I got down to 145 pounds. Finally, for the first time ever, I felt strong and confident enough to post a photo like this:
I was so happy at 145 pounds. I was a size 8 — the lowest size I'd been since I was literally eight years old. I was a single digit!
And the best part was that I was able to maintain that weight, without denying myself or telling myself  "no" all the time.
So I was able to stay a size 8 through the rest of college, when I started my nutrition practice, met my husband, and got married.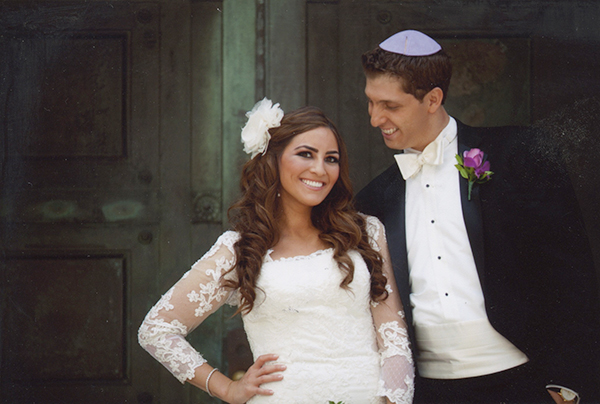 And then I got pregnant.
Pregnancy for me was wild. For years, I was in such control of my body. Then suddenly it took a whole different shape.
But instead of fighting, I let the pregnancy be what it wanted to be. Until the third trimester, it was like a switch flipped in my head. It was time to get back to my weight-loss mindset to lose the baby weight.
So I refocused. I thought about the hundreds of clients I'd helped and the principles that had worked not just for them, but for me as well.
So after I delivered my beautiful daughter Olivia, I got right to work. I wasn't just ready, I was excited. I had a new purpose now — my daughter. And I wanted to be the best I could possibly be.
Although I dreaded taking these "before" pics in tight clothes, I had to do it.  Because, as I got ready to use all the weight-loss tactics I'd collected over my lifetime, I wanted a detailed record of this journey so I'd know exactly what worked and what didn't in real-time.
And the good news is, it worked better than I could have ever imagined. I not only got back to my 145 mark, I kept going.
I went from post-baby body all the way down to 120 pounds — and I've stayed around that weight for more than two years.
You know what might be the most amazing part? It was a lot easier than I thought it would be. I always felt full and satisfied. I never deprived myself. And I never missed a meal.
I just relied on a few simple principles that allowed me to lose weight while still living my life. Because that's everyone's ultimate goal, right? To be happy.
That's still my goal as a registered dietitian nutritionist. That's why I took the principles that worked for me and combined them into one convenient, healthy approach to eating called 2B Mindset.
You should see how it's helped my clients. Men and women of every age. Some with 10 pounds to lose, some with 110 pounds to lose. People with emotional eating challenges. People who never thought they could lose weight and learn how to keep it off.
What they love about 2B Mindset is that it's practical. There's no counting calories. No points. No cutting out whole food groups.
You don't even need to exercise (but I promise, once you start feeling amazing, you're going to want to move your body). Before long, you'll see that 2B Mindset is so easy — and even fun — that it seems like second nature.
With 2B Mindset, I want to help you win the weight-loss battle for good. So you can go on enjoying your food and living your life to the fullest."
Ilana Muhlstein is a registered dietitian, the highest standard in the field of nutrition. She earned a Bachelor of Science in Nutrition and Dietetics from the University of Maryland, sits on the prestigious Executive Leadership Team for the American Heart Association, and leads the Bruin Health Improvement Program at UCLA. Ilana acts as a nutrition consultant for several companies, including BODi and Whole Foods Market. She's also a contributing writer for publications such as SELF, the Huffington Post, and the Journal of Obesity.