A Little Obsessed With Autumn Calabrese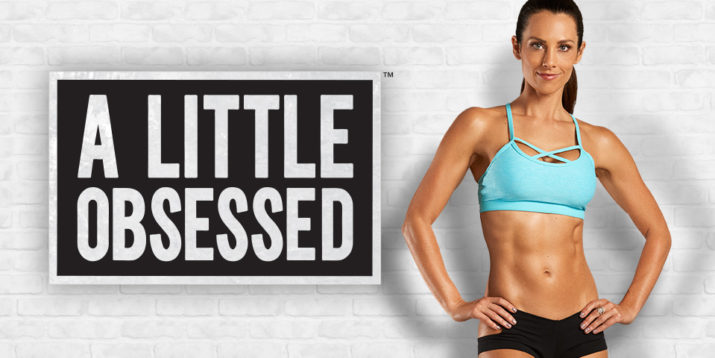 Do you want to simultaneously flatten your abs while lifting your butt?
A Little Obsessed is a five-day program that will prepare you for Autumn Calabrese's workout program 80 Day Obsession that targets the abs and the glutes! 
If you're new to BODi, sign up today to do this ground-breaking program!
What Is A Little Obsessed?
Ever since we announced the intensity of Autumn's 80-day program targeting a dramatic transformation, especially in the abs and butt, people have been begging to try the workouts to see if it's something they'd like to do and whether they'll get the same kind of results the Team Beachbody Coach test group has been bragging about.
So Autumn and the BODi Product Development Team created A Little Obsessed — five days of workouts and nutrition to serve as a sample of 80 Day Obsession.
Think of it as a crash course to prepare you for what's to come.
While the 80 Day Obsession will require the kind of obsessive time each day to really sculpt and build that backside and flatten and tone those abs, each A Little Obsessed workout is less extreme and under 30 minutes to let you learn the moves and prepare you for the more challenging 45- to 60-minute workouts in the full program.
While you'll work your entire body, there's a strong ab and glute focus.
So you'll get to experience Autumn's proven techniques for sculpting a firm, round butt and carving out toned, flat abs at the same time as you start to strengthen your entire body and burn serious calories.
For people who haven't yet explored the simplicity of the container program from 21 Day Fix and other programs, you'll also get to sample a five-day nutrition plan so you'll understand how to use the portion-control containers to meal prep and plan your food around the Timed-Nutrition program in 80 Day Obsession.
What Equipment Will You Need for A Little Obsessed?
You'll need some dumbbells (light, medium, and heavy, depending on your fitness level), portion-control containers, strength slides, resistance loops, and a mat if you're working out on a hard floor.
All equipment, except dumbbells, is available for purchase from your Team Beachbody Coach or TeamBeachbody.com.