12 Essential Gifts for People Who Meal Prep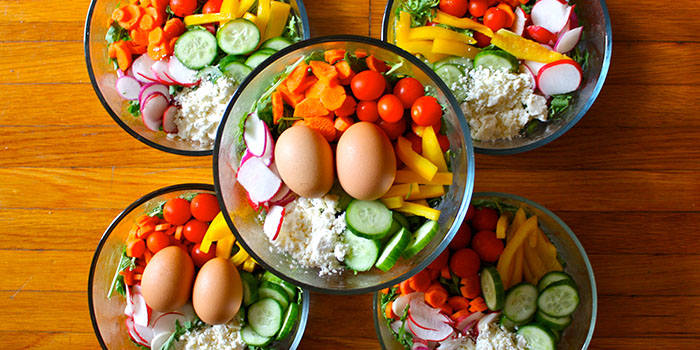 Meal prepping is life, am I right?
But having the right tools can help make meal prep faster and easier. Show the meal prepper in your life you support their goals with a gift that will simplify their life and save them time every week.
Whether your loved ones are already masters of meal prep, or they are just getting started, here are some thoughtful gifts they'll love!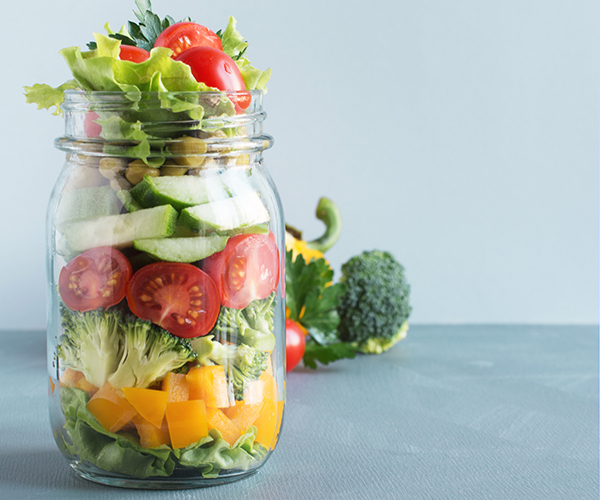 Not only are Mason jars super trendy, but their shape makes them especially nice for storing salads. When the dressing is at the bottom of the jar and the greens are at the top, nothing gets soggy!
Wide-mouth jars are the easiest to use for meal prep. Buy six or 12 jars and fill some of them with healthy dry goods like old-fashioned rolled oats, lentils, brown rice, nuts, or homemade granola.
In other empty jars, write recipe cards for our Mason Jar Salads and tuck a recipe in each jar.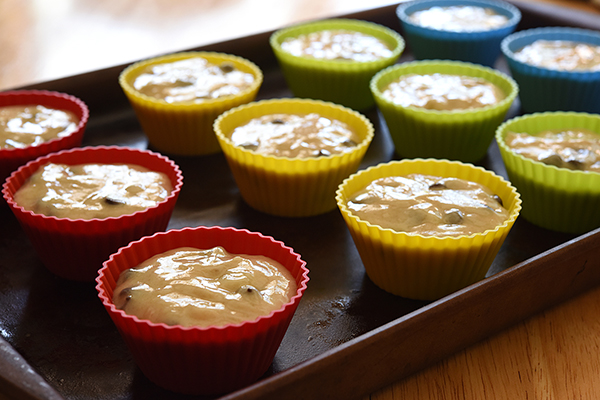 Egg cups, oatmeal cups, and healthy muffins are perfect for meal prep because they store well and it's easy to make a week's worth of breakfasts or snacks all at once.
It's even easier when you use a silicone muffin pan or silicone muffin cups you can pop into a regular muffin tin or arrange on a baking sheet. Your egg cups or muffins pop right out — no sticking or bits left behind. And they're a cinch to clean!
Silicone muffin pans and cups come in fun shapes, sizes, and colors, so you can mix and match different types.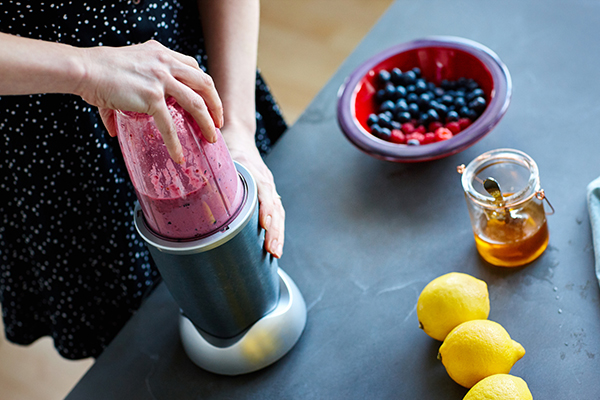 A person who meal preps with a blender to make smoothies, soups, salad dressings, and more will love a powerful new tool on their countertop.
We sampled several to find the best blender for any budget and liked this NutriBullet PRO 900 for it's sleek, space-saving design. The blending jar doubles as a travel cup, which is convenient for meal preppers on-the-go.
Need some smoothie ideas? Get started with these 35 Vanilla Shakeology Recipes.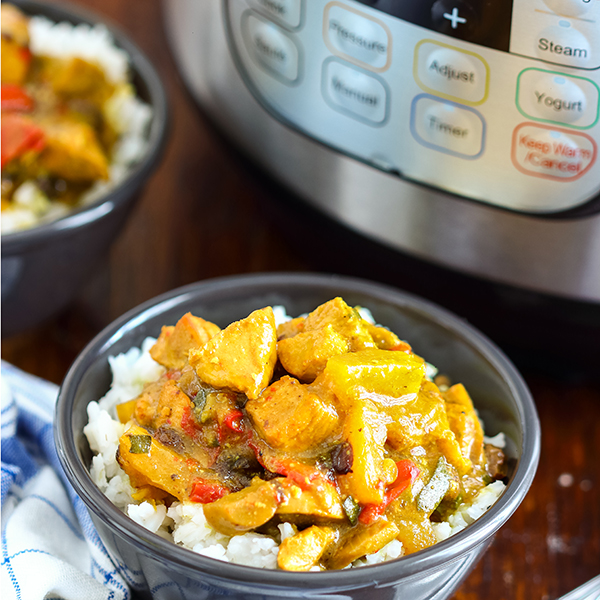 Why buy a separate rice cooker, slow cooker, steamer, and pressure cooker for meal prep when this marvelous appliance does it all?
This multifunctional cooker can even make yogurt (depending on which model you get), and it has pre-programmed settings to cook soups, stews, meats, and beans at the touch of a button.
Instant Pots come in three sizes (3, 6, and 8 quarts) so there's one that fits everyone's lifestyle!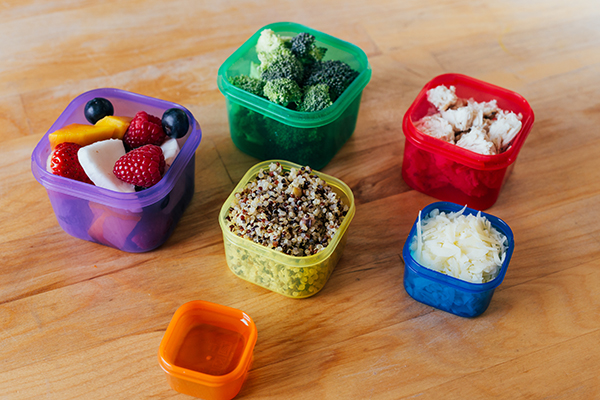 Meal preppers generally value the importance of healthy eating, but help them take their nutrition to the next level with BODi's BODi Portion Fix Containers.
It comes with seven color-coded containers that tell you the perfect serving sizes for each food group (fruits, veggies, carbs, proteins, healthy fats, and seeds and dressings).
This takes all the guesswork out of how much rice or chicken you put into the meal-prep containers. The Portion Fix guide also includes a healthy eating guide filled with recipes meal preppers can add into their weekly rotation.
The BODi Blog features hundreds of recipes that include Portion Fix Container counts! Check out our recipes here.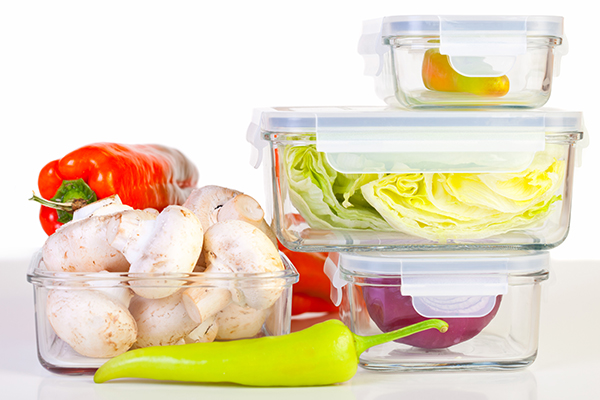 Several days of meals require a lot of food-storage containers! Any meal prepper will be happy to receive fancy glass containers with leak-proof lids.
These containers from Glasslock are oven and microwave safe, and the durable plastic lids are BPA-free. Talk about an upgrade from mismatched plastic containers!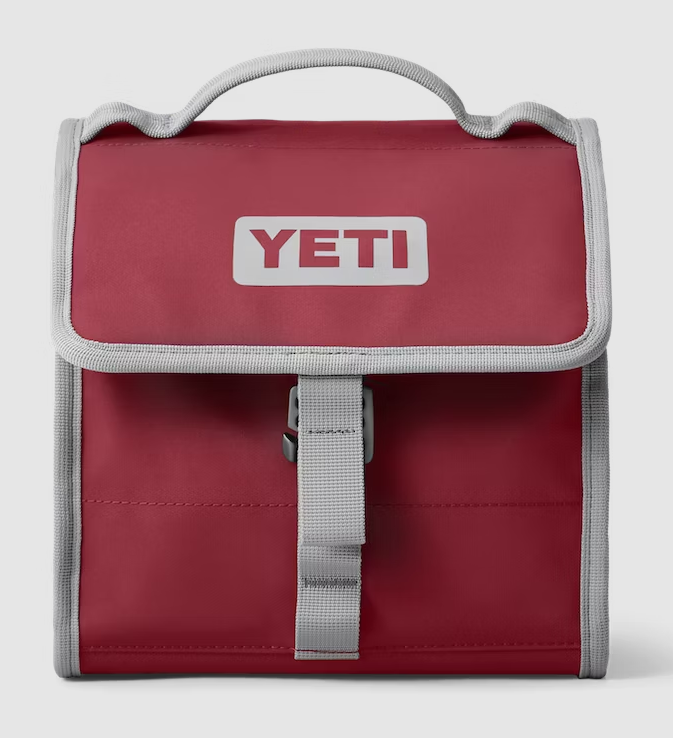 It was fun taking your lunch to school in superhero lunch boxes or paper sacks, but the dedicated meal prepper is going to need something a little sturdier — and roomier — to bring their food containers to work.
Yeti's Daytrip Lunch Bag is insulated with a water-resistant exterior and keeps food and drinks cold or hot for hours — just not at the same time.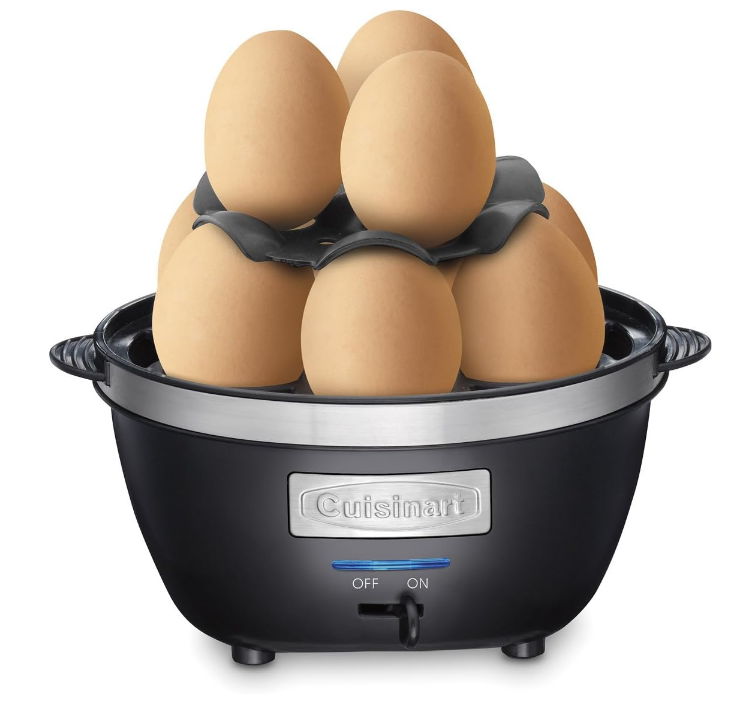 Hard-boiled eggs are an excellent, inexpensive protein for meal prep. But boiling eggs in water, though simple, requires attention and perfect timing.
Instant Pots are good for cooking eggs, but an egg cooker is perfect if you're only using a small number of hard-boiled eggs for your meal prep. Most models also feature the ability to make soft-, medium-, or hard-boiled eggs.
This extra-large hard-boiled egg cooker from Cuisinart makes it easy to cook enough for the whole week at the touch of a button.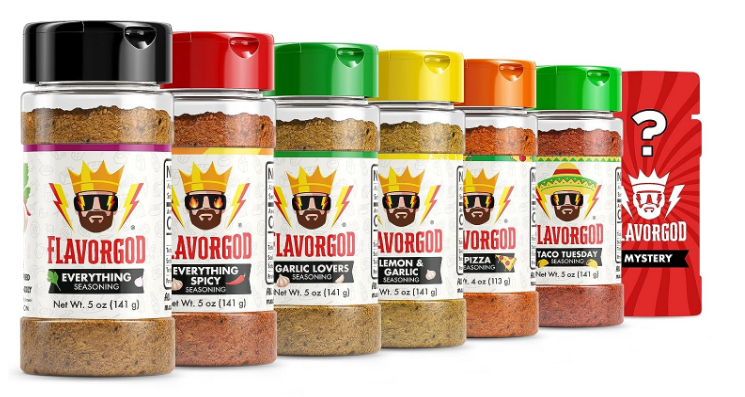 Spices are a great way to amp up the flavor of any recipe without adding fat or calories. If you're not a spice expert, a good option is blended spices, like Flavor God.
These seasoning blends are free of fillers and chemicals, are low in sodium, and come in a variety of flavor combinations like Garlic Lovers, Taco Tuesday, and Everything Spicy.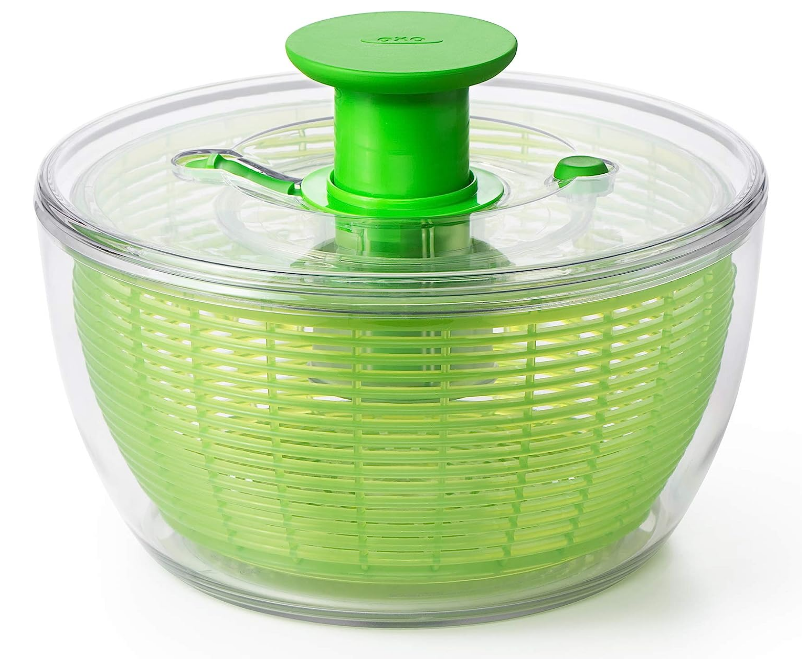 When making salads several days in advance, it's important that lettuce doesn't have excess moisture, or it will wilt. A salad spinner, like this one from OXO, solve that problem.
Instead of wrapping an arm around the spinner and cranking a handle, this model has a simple push button that only needs one hand.
Its large capacity fits lots of greens, it's easy to clean, and the clear plastic bowl is elegant enough to serve salad in.
You can also use it to get rid of excess water from cooked pasta, spin your herbs dry, and gently rinse delicate fruits like berries.
Find out the formula for the perfect healthy salad, then get some salad recipes here!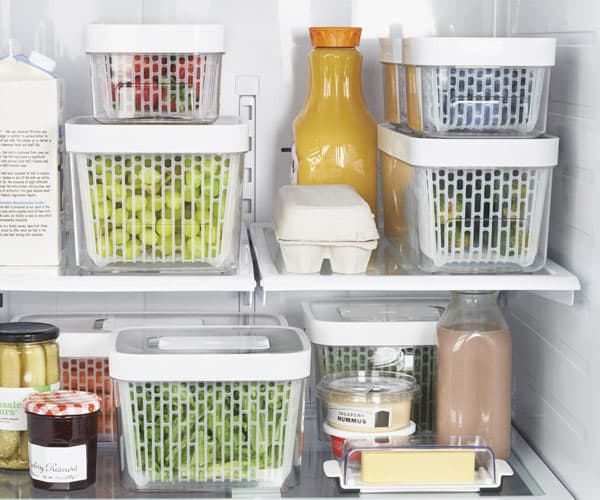 There's nothing more discouraging in meal prep than buying fresh berries for the week, and discovering that by Wednesday they've started to mold.
These GreenSaver produce storage containers from OXO are the answer.
The containers have an activated carbon filter to absorb ethylene gas, vented openings to promote airflow, and an elevated basket to keep produce out of pooling moisture to prevent rotting.
The smallest size is perfect to store a carton of berries, and the basket insert can even be used as a colander to rinse and drain them. Larger sizes keep lettuce, spinach, and other foods fresh longer.
Buy a collection of 3 to 5 for meal preppers who love to snack on fresh berries every day.
12. Fixate Cookbook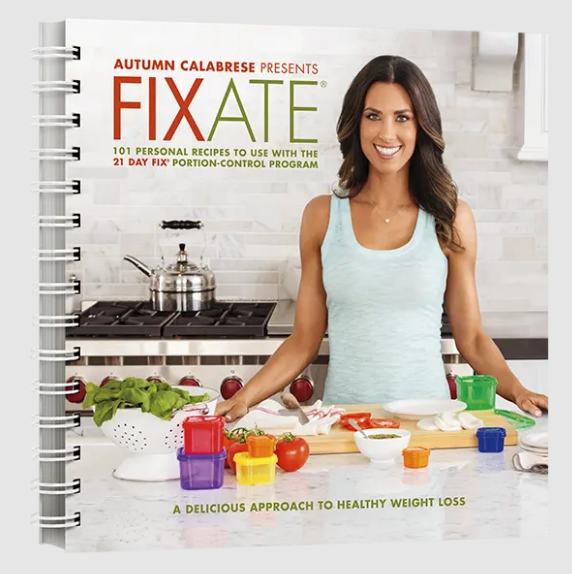 Meal prep is easy  — and delicious — with the Fixate cookbook, a collection of 101 portion-controlled recipes from Autumn Calabrese designed to work with the 21 Day Fix containers.
On a vegan, vegetarian, or gluten-free diet? No problem!