Quick and Efficient Workouts Under 30 Minutes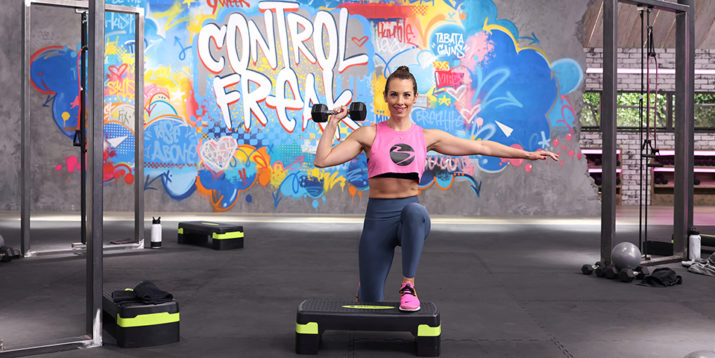 You know the benefits of exercise – and you love how you feel after a workout.
But sometimes life happens and you don't have a free hour for a sweat session. (We can relate.)
Don't let excuses and obligations get between you and your goals.
If you're pressed for time, remember: Something is always better than nothing when it comes to exercise.
And you can get plenty accomplished with a 30-minute workout.
For those times in life where there aren't enough hours in the day, bookmark this list of our quickest and most efficient Beachbody workouts under 30 minutes.
Benefits of 30-Minute Workouts
One of the biggest misconceptions about exercise is that you need to spend a lot of time doing it. Not true!
In fact, Danish researchers found that 30 minutes of exercise a day was as effective for weight loss and shifts in body mass index as 60 minutes for a group of overweight men.
Why?
They suspect it's because 30 minutes of exercise likely led to more eating.
That's great news for beginners and busy people.
When you're new to working out, tallying the recommended 150 minutes of weekly physical activity can feel daunting.
But divide that into 30-minute chunks, and you can still take two rest days a week – which many of our programs include!
Whether you choose to do HIIT workouts at home or a 30-minute cardio workout, a half-hour is plenty of time to reap benefits including:
Better cardiovascular fitness and health
A healthy brain as you age
Weight loss and maintenance (as the Danish study found)
It's not just cardio exercises at home that deliver those perks: A 30-minute workout devoted to strength training benefits your brain, bones, body, and more.
Here are just some of the 30-minute workouts you can do on Beachbody On Demand.
Pro tip: Not a BOD member yet? Sign up now.
Best Beachbody Workouts 30 Minutes or Less

If you loved the OG 21 Day Fix with Autumn Calabrese, you'll love 21 Day Fix Real-Time.
Each day is a different type of 30-minute workout with Autumn and some cast members from the original 21 Day Fix and 21 Day Fix EXTREME series as well as new ones.
The first week is a fresh take on the original workouts to get you warmed up, and each week after that includes fresh moves to keep you on your toes.
This is Autumn's 10th (!!) Beachbody program.
She designed 9 Week Control Freak as three phases that increase in intensity and exercise difficulty.
Five days a week, you'll make the most of 30 minutes with three DCT-T workouts (density, complexes, and Tabata training), one day of Total Body Tone, and one day of Tabata Cardio and Core.
The program also features 10-minute bonus workouts to target certain muscle groups.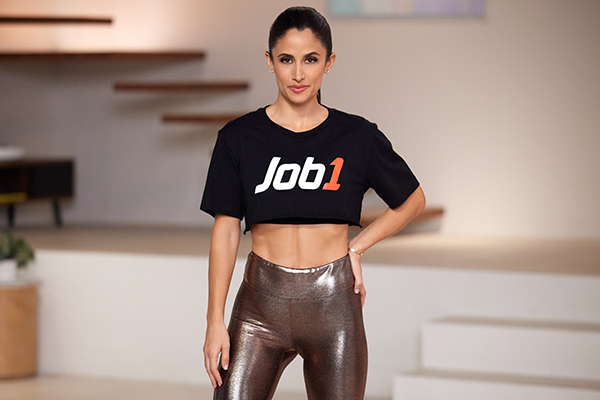 Jennifer Jacobs will show you how to get an effective workout in 20 minutes.
Job 1 is a 5-days-a-week functional training program that helps you prioritize your health and fitness habits — no matter how much you have going on in your life.
The workouts hit multiple muscle groups every single day for a total-body sweat that leaves you feeling stronger, invigorated, and accomplished.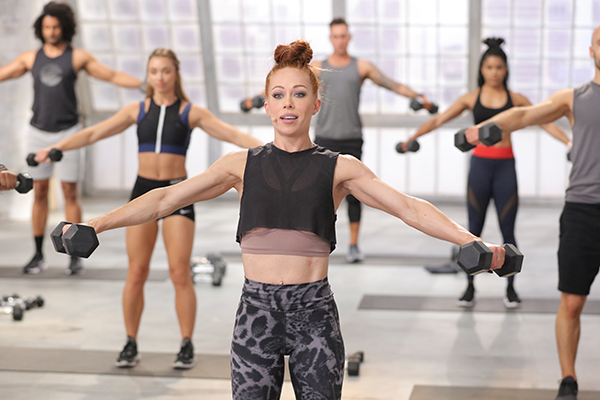 Every morning in Morning Meltdown 100, Super Trainer Jericho McMatthews leads you through a 20- to 30-minute workout that can help you rev up your metabolism and burn more fat all day.
There are 100 unique workouts in total and each one is designed to help you transform your body.
The workouts are short enough to easily fit into your day and the schedule is flexible, so you can stay on track even when life gets in the way.
If you like INSANITY but don't have that kind of time, MAX:30 is for you.
Featuring 150 moves from Super Trainer Shaun T, it's a whole new way to work out.
The 16 workouts push you a little harder each day, to help you look and feel amazing.
This program includes cardio, bodyweight training, core work, and HIIT.
All you need is a mat so you can do it anywhere and there's no equipment to clean up.
INSANITY MAX:30 keeps things interesting: You'll jump, crunch, and burpee your way to a stronger, fitter self.
This half-hour evolution of P90X proves you can, in fact, get ripped in less time.
Super Trainer Tony Horton created efficient 30-minute workouts so you can get extreme results in less time.
This program includes an eclectic mix of routines that use chin-up bars, resistance bands, dumbbells, and sometimes no equipment at all.
Expect workouts that include cardio, strength training, MMA conditioning, HIIT, and more. There's even yoga and Pilates-inspired sessions to keep you mobile and boost stability and core strength.
Yes, 22 Minute Hard Corps is inspired by basic training programs, but this workout from Tony Horton is anything but basic.
In just 22 minutes a day, you'll do cardio and strength workouts aimed at making it easier to get in shape and lose weight.
It includes military drills for simple, highly effective cardio and resistance workouts designed to burn fat and get you in fighting shape.
This is the workout for people who just think they don't like working out.
Country Heat is a low-impact workout set to chart-topping country music.
You'll dance off the weight in 30 minutes a day with 24 beginner-friendly workouts.
Autumn was a dance major in college and can teach anyone.
It looks like you're only working your lower body, but your core, arms, and torso also get in on the action.
Trust us: You'll feel the "heat" with these workouts and will be ready to come back for more!
What to Expect From 30-Minute Workouts
Every 30-minute workout program is different, but they'll all help you reach your fitness and weight-loss goals when followed consistently and paired with a nutrition plan.
Want to know how many calories you can burn in a 30-minute workout?
That's a little tricky since every person and every workout is different.
"Unless you're hooked up to a machine in a lab, it's difficult to accurately estimate caloric burn — even with a heart rate monitor," says Trevor Thieme, C.S.C.S., Beachbody's senior director of fitness and nutrition content.
"That's because calorie burn depends on so many highly individual variables, such as height, weight, gender, fitness level, the specific workout you're doing, and (perhaps most important) your genetics," he explains. "What you can count on, though, is that the more intense your workout is, the faster you'll burn calories and fat while doing it. That's why a 20-minute HIIT workout can burn as many or more calories as a steady-state run or ride that's twice as long."
Bottom line: A half-hour is plenty of time for a workout!
Focus on the consistency and quality of your 30-minute workouts, and don't worry about the exact number of calories burned.