Pineapple Upside Down Mug Cake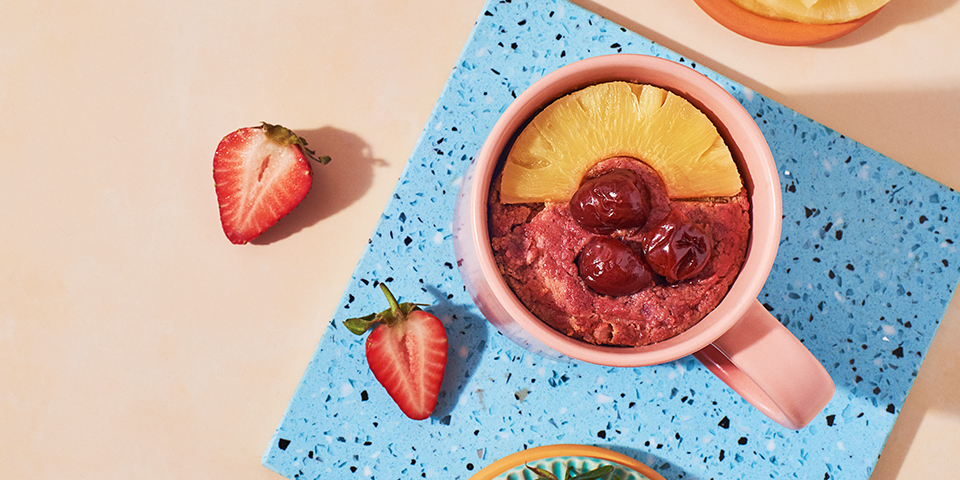 This dainty mug cake confection made with Strawberry Shakeology is self-care in a cup.
It's a warm, fruity dessert that's a great way to start your day or treat yourself for being you and crushing it every day!
You can also make this Pineapple Upside Down Mug Cake in your oven: Preheat your oven to 375° F; bake for 20 minutes, or until a toothpick inserted in the center comes out clean.
Pro tip: Questions about cooking with Shakeology? Check out this FAQ.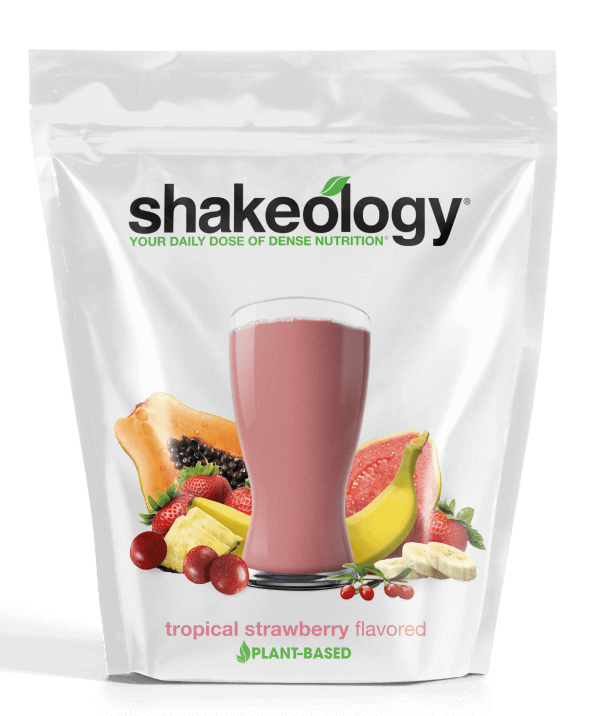 Strawberry Shakeology
Enjoy the refreshing, lush fruity flavor of strawberry as your daily superfood dessert.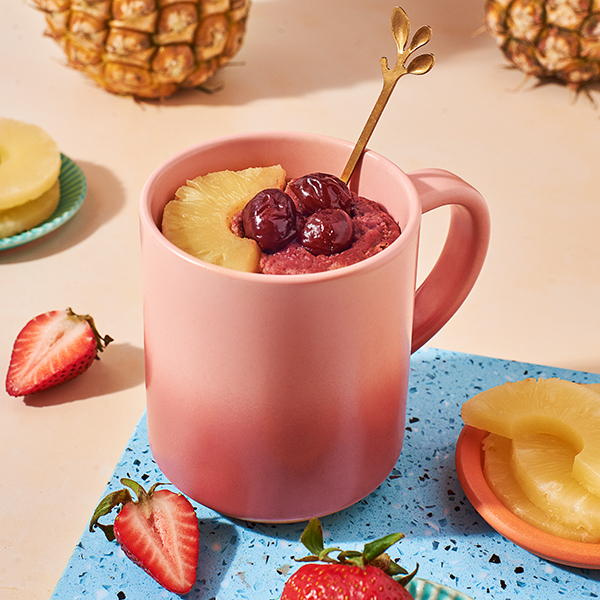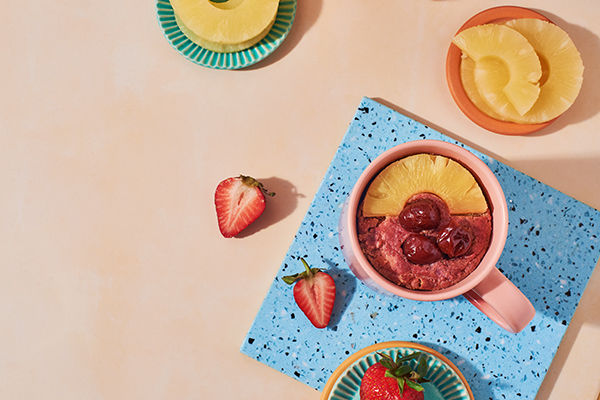 Make even more mouthwatering Shakeology mug cakes with these recipes:
Banana Nut Shakeology Mug Cake
Peanut Butter Chocolate Caramel Brownie Mug Cake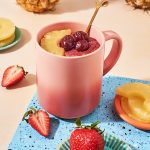 Pineapple Upside Down Mug Cake 
This charming cake confection made with Strawberry Shakeology is self-care in a cup!
Prep Time 2 mins
Cook Time 3 mins
Total Time 5 mins
Servings 1 serving
Calories 319 kcal
Ingredients
Nonstick cooking spray
1 large egg
½ cup / 115 g unsweetened applesauce
1 scoop Strawberry Shakeology
¼ cup / 40 g chopped pineapple
¼ tsp. butter extract
¼ tsp. pure vanilla extract
¼ cup / 40 g pitted cherries
Instructions
Coat the inside of a microwave-safe mug with spray.  

Add egg to mug; lightly beat with fork. Add applesauce, Shakeology, pineapple, butter extract, and vanilla extract; stir until well incorporated.   

Microwave on high for 2 to 3 minutes. Garnish with cherries. Serve warm.  
Recipe Notes
Fantastic Fiber (F), Gluten-Free (GF), Protein Power (P), Quick 'n' Easy (QE), Vegetarian (VG) 
The Nutrition Facts box below provides estimated nutritional information for this recipe.*
* Total Sugar 24 g, Added Sugar 5 g
Nutrition Facts
Pineapple Upside Down Mug Cake 
Amount Per Serving (1 serving)
Calories 319 Calories from Fat 63
% Daily Value*
Fat 7g11%
Saturated Fat 2g13%
Cholesterol 225mg75%
Sodium 255mg11%
Carbohydrates 35g12%
Fiber 9g38%
Sugar 24g27%
Protein 23g46%
* Percent Daily Values are based on a 2000 calorie diet.
Container Equivalents
1 Purple
1½ Red
2B Mindset Plate It!
This recipe makes a great breakfast.