This soft, sweet oh-so-perfectly fall cake is so moist and delicious that if you don't tell your guests it's gluten-free they'll never know.
Total Time: 1 hr.
Prep Time: 20 min.
Cooking Time: 40 min.
Yield: 16 servings, 1 slice each
Ingredients:
3 cups almond flour
¼ cup coconut flour
1½ tsp. baking powder
½ tsp. baking soda, gluten-free
½ tsp. sea salt (or Himalayan salt)
2 Tbsp. finely chopped fresh rosemary
2 tsp. finely chopped orange peel (zest from 1 orange)
½ cup canned coconut milk, full-fat (shake well before using)
2 tsp. pure vanilla extract
3 large eggs
½ cup + 3½ tsp. coconut oil, divided use
16 medium figs, stems removed, sliced in quarters
2 Tbsp. + ½ cup raw honey, divided use
Preparation:
1. Preheat oven to 350° F.
2. Grease the bottom and sides of a 9-inch round springform pan with ½ tsp. oil; line bottom with parchment paper. Set aside.
3. Combine almond flour, coconut flour, baking powder, baking soda, and salt in a medium bowl; mix well.
4. Add rosemary and orange zest; mix well. Set aside.
5. Mix ½ cup oil, coconut milk, ½ cup honey, and extract in a medium bowl; whisk until well blended.
6. Add oil mixture to flour mixture and mix until just blended. (If using a stand mixer, mix on low.)
7. Add eggs one at a time, beating until each is just incorporated.
8. Pour batter into prepared pan. The batter will be slightly lumpy, like a carrot cake batter.
9. Bake for 30 to 40 minutes, or until a toothpick inserted into the center comes out clean. Cool on a baking rack and let cool completely.
10. Heat remaining 1 Tbsp. oil in medium nonstick skillet over medium-high heat.
11. Add figs; cook, stirring frequently, for 2 to 3 minutes or until figs begin to caramelize.
12. Stir in remaining 2 Tbsp. honey. Remove from heat. Spoon figs and remaining liquid on top of cake. Serve.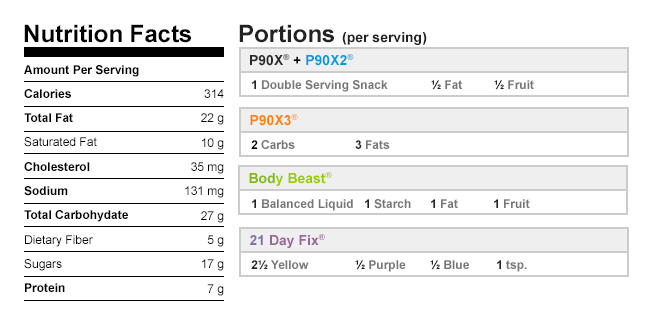 Recipe inspired by Serious Eats. Photo by Rebecca Swanner.
If you have questions about the portions, please click here to post a question in our forums so our experts can help. Please include a link to the recipe you're asking about.