Meet Master Trainer Katy Meuer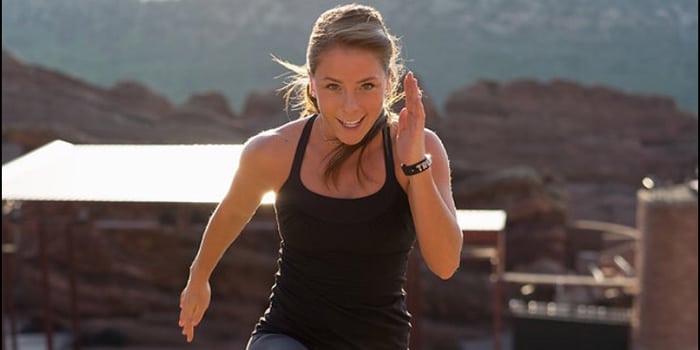 Last night at the ESPYs, the world watched as sports stars accepted awards in their black tie best. Many of these amazing athletes inspire the world year-round with their talents, their stories, and of course, their physiques. There were plenty of memorable moments during the presentation, including the particularly moving moment when Devon Still of the Cincinnati Bengals — whose daughter is struggling with cancer — was presented with the Jimmy V Perseverance Award.
And, Beachbody was there too. The swoon-worthy ESPY Passport, given to presenters and nominees in attendance, included a year-long membership to Beachbody On Demand.
What's Beachbody On Demand? It's Beachbody's digital service that gives you access to stream more than $3,000 worth of world-class Beachbody workout videos from your favorite trainers including Autumn Calabrese, Shaun T, Chalene Johnson, Tony Horton, and Sagi Kalev. You can complete programs based on their schedule, you can choose your own routine, or you can jump into the day's Challenge Du Jour!
Starting soon, Beachbody will be publishing exclusive content on Beachbody On Demand from both celebrity trainers and Master Trainers, including a Challenge Du Jour from Master Trainer Katy Meuer. Years ago, it was soccer that started her on her journey. Let's take a look at how that sport took her to where she is today.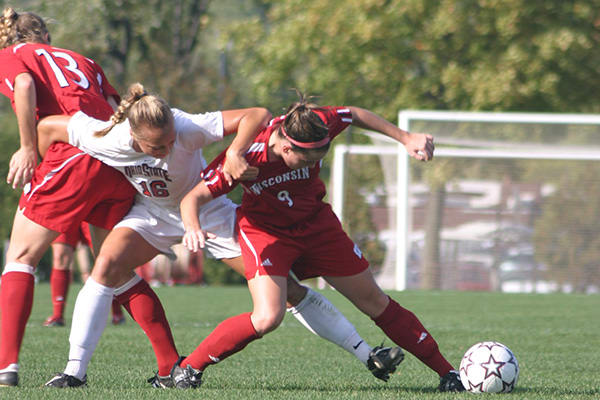 What sport did you used to play?
I was the Senior Captain of the Wisconsin Women's Soccer Team. Soccer gave me structure. Setting a goal and working toward something came from the sport, and I was the girl on the team who would set up times to meet and run during the summer to help others pass the fitness tests in pre-season. Fitness was always "my thing," but I was always into testing my physical limits and trying to do better.
What was your most memorable sports moment of those years?
It isn't just one moment. It's the opportunity I had to share a passion with my family. My Dad played soccer and my little sister currently plays at The University of Wisconsin. My other sister was a senior there when I was a freshman, so being able to play and then have dinner with her and my Dad after games to break down the game, talk about bad calls made by the ref, or just vent about my frustrations, was something special.
What professional athletes inspired you as a kid?
Even though we all loved soccer, I grew up in a hockey family. As a kid, I remember watching One for the Heart and Drive For Five with my brother Keegan. But, since I've always been all about the team, I like the stories behind the scenes even better. Hard Knocks and 30 for 30 are always set to record to my DVR.
What do you do now to stay fit?
I love doing anything different. I love climbing 14ers (Colorado mountains that are 14,000 feet) but I do love INSANITY because it reminds me of the off-season explosive training I did so much in McClain as a Badger. Running has become something that is now just for fun. I'll try anything once though: stand up paddle boarding, snow shoeing, and last summer I tried a soccer sprint workout with my sister at Camp Randall. She killed me! But that's life. It comes full circle.