Check Out the Unbelievable Results of Just Bring Your Body
What do you get when you put a parkourist, stuntman, gymnast, and ninja mom in the same room?
A dynamic bodyweight program that's unlike any other: Just Bring Your Body, available exclusively on BODi.
But maybe you're not completely sold on the benefits of bodyweight exercise.
After all, you might think, how many push-ups, squats, and burpees can you do before things start to get stale?
That's why JBYB tapped into the individual expertise of all four of our elite trainers. For these 30-minute workouts, they created unique moves that will keep you engaged for results that you can't get anywhere else.
No equipment, no excuses, no nonsense — all you need is your body and a commitment to transforming it. We handle the rest.
And as proof, here are a few real people who were able to make amazing changes to their minds and bodies in just 60 days with JBYB.
Jarran M. Lost 22.7 Pounds and Gained Confidence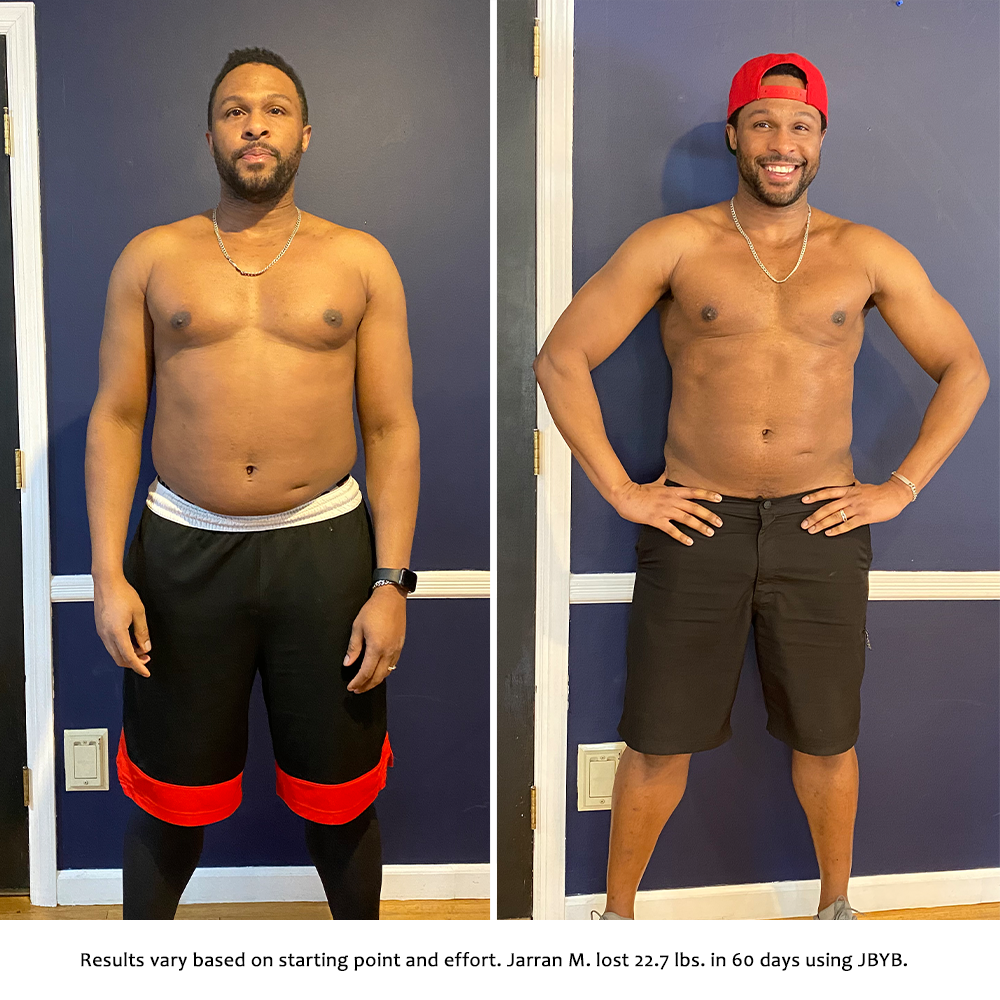 "JBYB added the spark to my life that I needed to push me in the right direction.
I was able to hit it hard for 30 minutes a day, and my overall results were great: I lost weight and lost inches around my lower body, and I have way more energy and confidence.
I loved the different personalities of the trainers because they kept me engaged and made me feel like I was working out with friends.
But they still made me push myself and remember why I started this in the first place. I approached the workouts like they were meals — they kept feeding me, and I was super hungry!"
Jarran's advice: "Get ready to rock out and get some gains! All it starts with is a commitment to yourself, and you'll be able to take control of your body."
Kristy M. Changed Her Habits and Loves the Daily Victories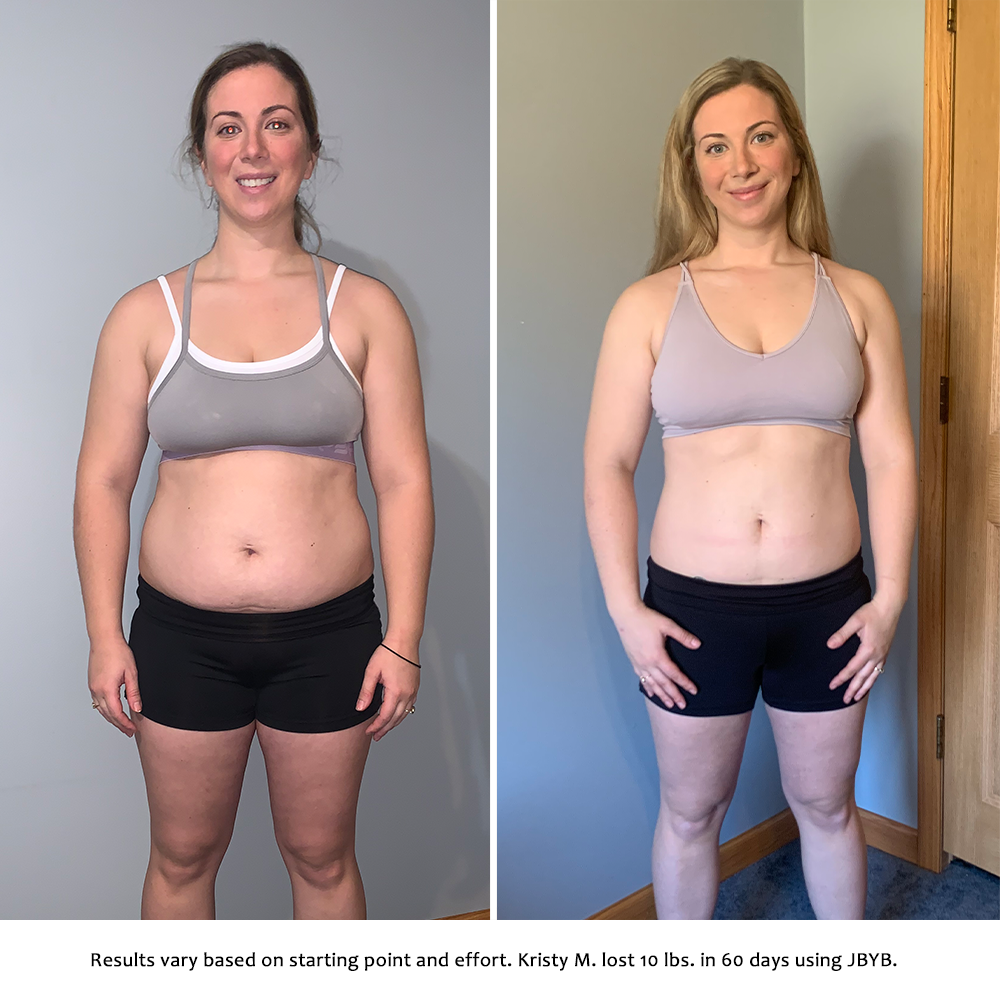 "As a mother of two and a business owner, I can get very busy at times. This led to some unhealthy eating habits and basically no exercise.
But this group has helped me eat much healthier and change my daily routine to easily incorporate exercise that gave real results.
I've seen SO many physical changes — I lost 10 pounds, 12 inches around my body, and all of my clothes fit loosely!
On top of that I have much more energy and a better daily routine. I have less brain fog and am in a better mood every morning, and I find it much easier to wake up and get out of bed.
All four trainers were energetic, knowledgeable, and motivating. The different styles and moves made for great variety and made sure the workouts were never boring!"
Kristy's advice: "JBYB is the best thing I've ever tried and SO simple — the workouts are only 30 minutes, and the best part is that there's no equipment needed and you can do it in the comfort of your home."
Stephen O. Rediscovered His Energy and Feels Proud of His Journey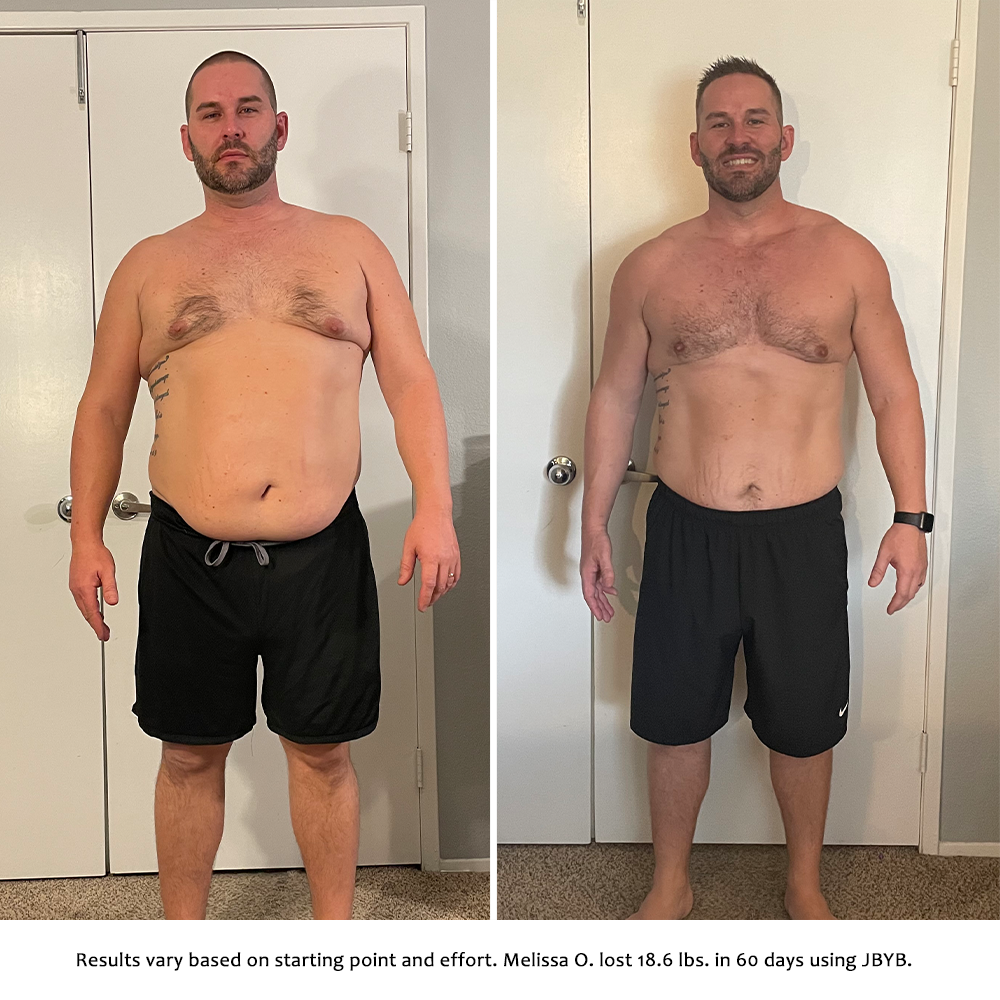 "When I learned about JBYB, I knew I had to seize the opportunity. This program has been amazing for me.
It provided me with the structure I needed to get myself back on track and rediscover my energy!
I have lost six inches off my waist and went down six pants sizes. I'm much much stronger and no longer worry about sweating but instead welcome it!
My mental state has been totally transformed.
I'm reinvigorated with a renewed sense of pride in what I can accomplish in life. Very much looking forward to continuing my wellness journey!"
Stephen's advice: "It's exactly what you need to get yourself on track to who you were meant to be! All it takes is just 30 minutes a day, five days per week and you can become the best version of you."
Melissa M. Appreciated the Accountability and Loved the Trainers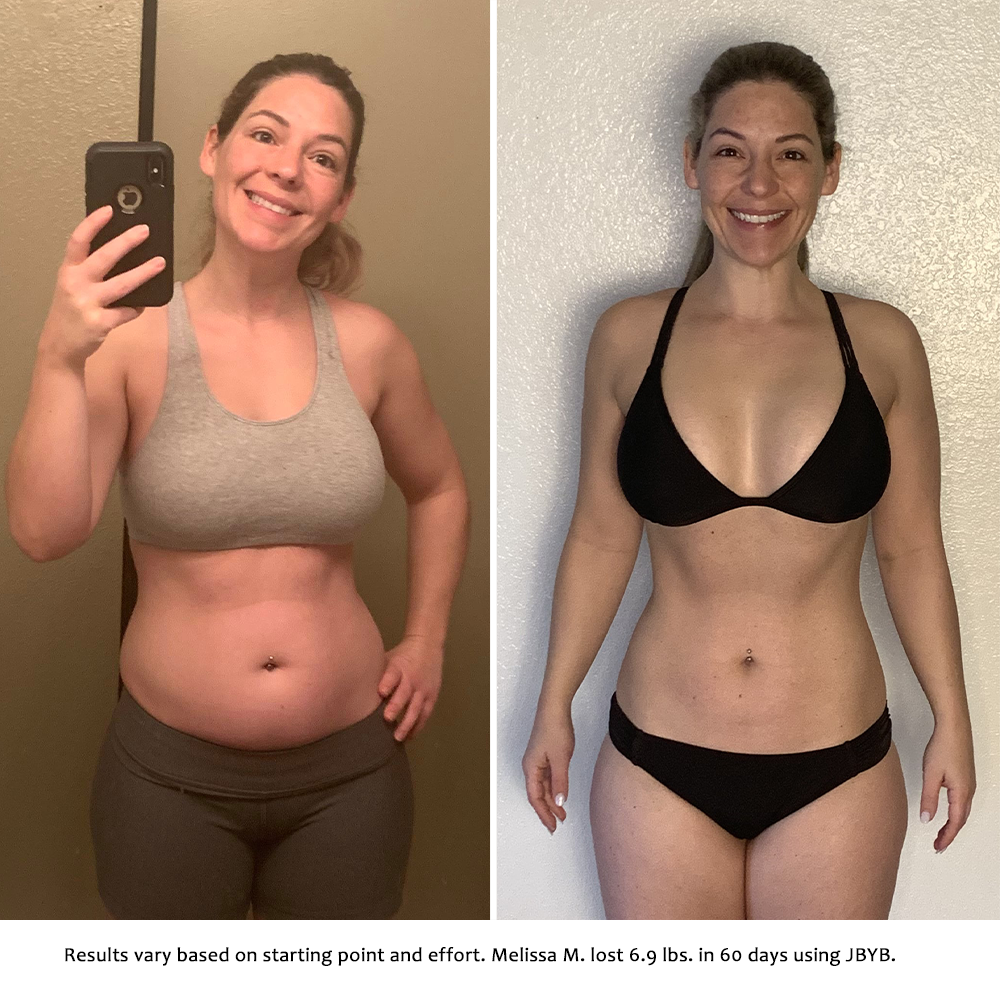 "I was getting lazy at home during the pandemic, but I'm more motivated when I'm doing a program with a group that holds me accountable.
JBYB gave me that, which helped me lose weight, get in shape, and become stronger.
The workouts were short but challenging, so I was able to exercise efficiently. It helped that there were different trainers with their own styles to mix things up.
The trainers had great energy and were always smiling and happy — it was contagious. (But they still kicked my butt!)"
Melissa's advice: "If you don't know where to start, this program is perfect. It coordinates everything for you, from the nutrition to the workouts that don't require any equipment."
Alexander A. Got Moving Again and Found Confidence in Himself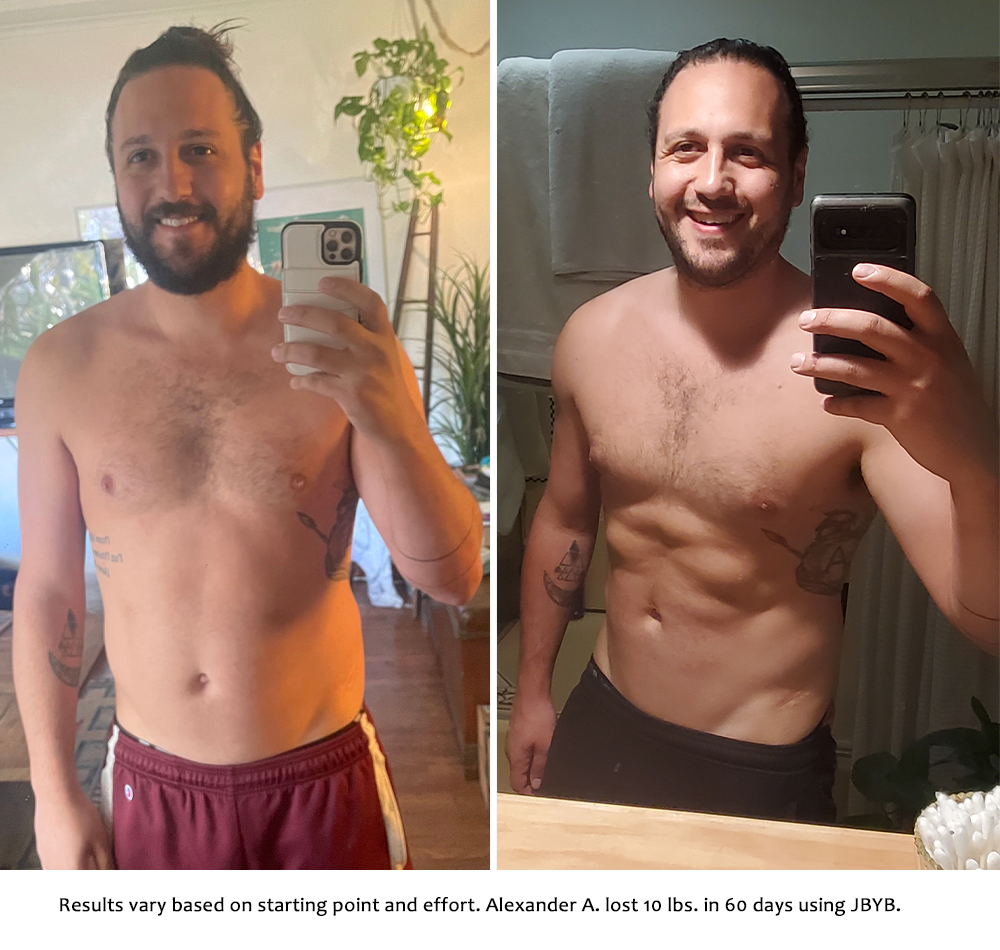 "JBYB came along at the time I needed it most, and I couldn't be more grateful.
I missed movement while stuck inside from COVID — my leagues were canceled and my friends couldn't gather and play like we normally do, so I was eating and drinking more while moving less.
Thanks to the workouts, I've definitely lost weight and inches, but I'm also more confident and more excited about the daily challenges of life.
It's unbelievable that I got results like these in only 30 minutes a day!"
Alexander's advice: "No need to clutter your garage with thousands of dollars worth of workout equipment. No need to convert that home office to a gym you won't ever use. One step at a time. That's all it takes."
Philip S. Lost 21 Pounds and Feels Better Inside and Out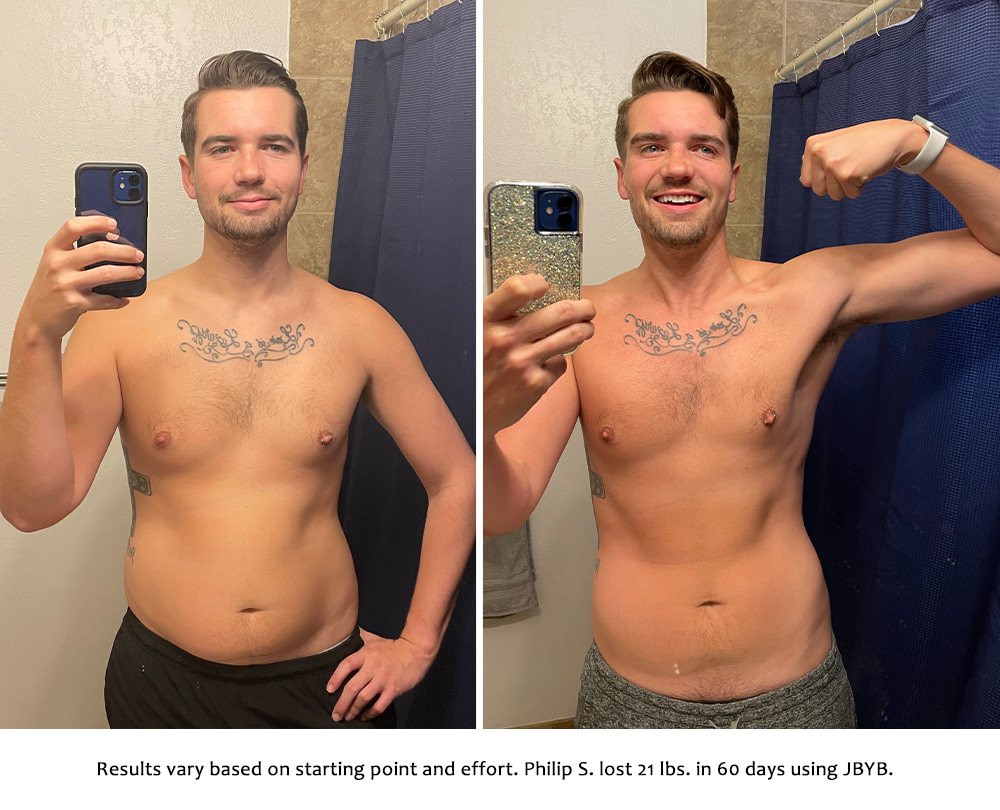 "I was slowly settling into a sedentary lifestyle, snacking a bit too often. I wasn't feeling like my best self and my clothes weren't fitting the way they should.
JBYB helped me get back on track and develop a great routine of working out consistently and being more aware of how to fuel my body in healthier ways.
The weight loss has been nice to watch the scale drop, but I love the way my body looks and how much better my clothes are fitting now.
The same shorts I would previously try on and not wear out are my go-to shorts! I definitely have been feeling more energy throughout the day as well!"
Philip's advice: "I've been there — stuck in a fitness rut and unsure of where to start. But the JBYB trainers are so helpful and motivating, and the workouts are all so different. You'll love it!"
Chelsea C. Got Back On Track and Has More Energy and Strength
"I moved to a new state and began a new job. On top of the general stress of COVID, being in a new place in a new position led me to stress eat a bit more than I was aware of.
When I saw the opportunity to participate in this group and get myself back on track, I jumped at the chance.
After the program, I've noticed that my clothes are fitting better and I'm feeling more confident in my body.
I'm able to get up each morning at 5 am to work out before work and feel energized for the remainder of the day. I just feel better in general — my mood is up and I'm feeling stronger."
Chelsea's advice: "If you don't know where to start, the most important thing to do is just hit play that first time.
I was overwhelmed and felt like 'tomorrow' was always the day I'd do something about it, but JBYB made it easy to get started and keep going."
Andrew D. Lost 20 Pounds and Got Back Into His Groove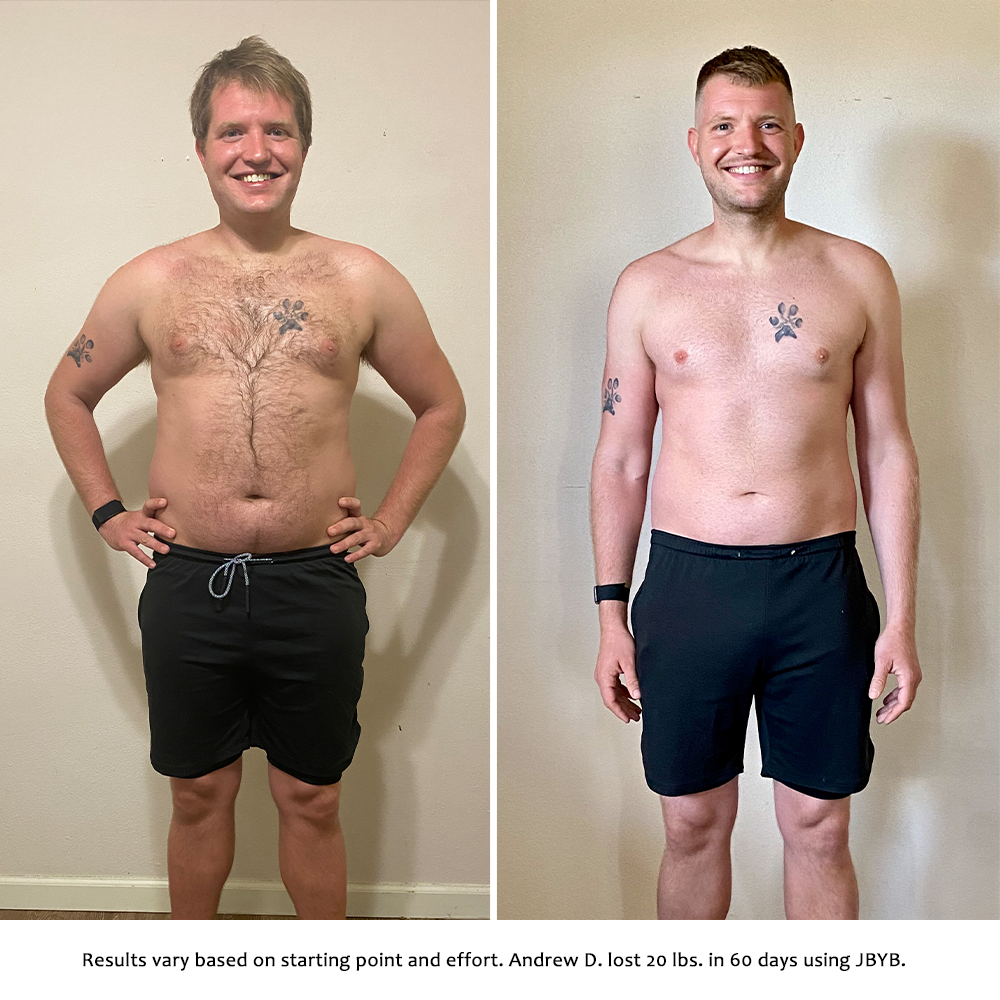 "JBYB was just what I needed to feel like myself again. I was really down and out because of not working during the pandemic. But now I feel so much better and notice that I get less stressed out throughout the day.
By taking care of myself physically and emotionally, I am more capable of handling the everyday challenges that might get in my way.
The community was really positive, and I love feeling like I'm a part of a group, it really pushed me to stay strong and keep going even when things got hard."
Andrew's advice: "If you are ready to make healthy changes and eat healthy, these 30-minute workouts will be a life changer!"
Nkiko K. Found What Works for Her and Looks Forward to Working Out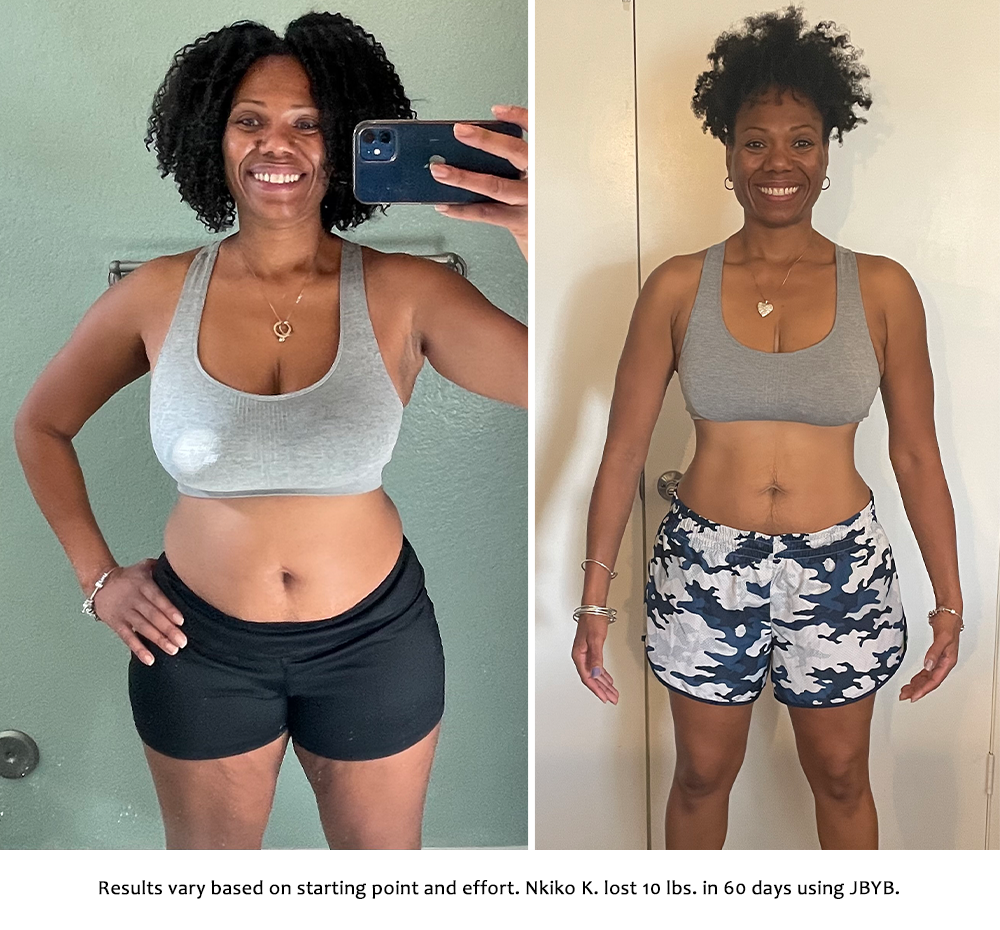 "JBYB fit perfectly into my life and was everything I needed and more. As a mom of two, I got a program that not only fit into my hectic schedule but also kept me motivated without being overwhelming.
I have lost 10 pounds, and also gained muscles in places I haven't seen since high school.
I am getting up early in the morning looking forward to my workout — and I'm not normally a morning person. My mood and energy levels are through the roof. It has been an amazing experience!"
Nkiko's takeaway: "The workouts are doable and progressive, and I totally transformed my body in 60 days. I have tried many fitness programs but never have I seen these results this quickly."
Elise R. Developed a Better Relationship With Food and Stopped Making Excuses
"I gained almost 30 pounds during my pregnancy with my son, and still needed to lose that last 10. Then the pandemic hit, and I felt sluggish.
But now, I have much more energy, and I don't feel sluggish or bloated after meals. I also fit better in my clothes!
I had no excuses; all I had to do was take 30 minutes and get it done!"
Elise's advice: "Give it your all for two months. You'll never look back!"