How to Add Color to Your Summer Meal Prep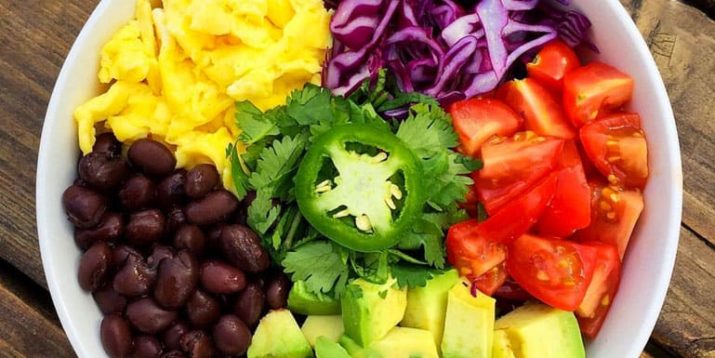 Most things are better in color. Food included. There are few things less appetizing than a sand-colored plate of bland chicken and rice. Unfortunately, too many people think that's what healthy food has to look like (and taste like).
That's why we challenged you to show the world how beautiful nutritious food can be with our #Colormaster contest. We created three rainbow recipes – Rainbow Vegetable Skewers, Rainbow Lentil Bowls, and the Rainbow Veggie Flatbread Pizza — and encouraged you to create your own colorful plates. And boy, did you! Sweet red strawberries, stunning green veggie platters, crunchy yellow peppers, the entire ROYGBIV spectrum was beautifully displayed in your meals.
Here are the winning images plus a few more of our favorite entries! Keep tagging us in your posts at @Beachbody and #Colormaster and if we get enough submissions, we'll put together another collection!
This deconstructed burrito bowl from @fit_mama_mitchell has all the colors of the rainbow and she made it look like one, too! She gets a gold star for creative presentation.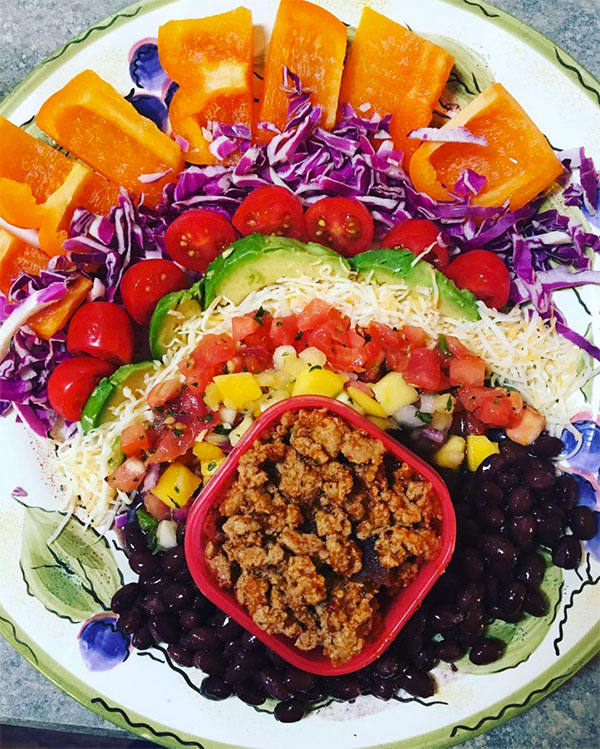 We love that @hollyjollyfitness used her 21 Day Fix containers to add some extra color to this meal! From the sweet pepper-topped salad to the yogurt and blueberry oatmeal jar, all of these items are perfect to make ahead when you're doing a meal prep. (Just don't add the blueberries until the morning as they'll get soggy.)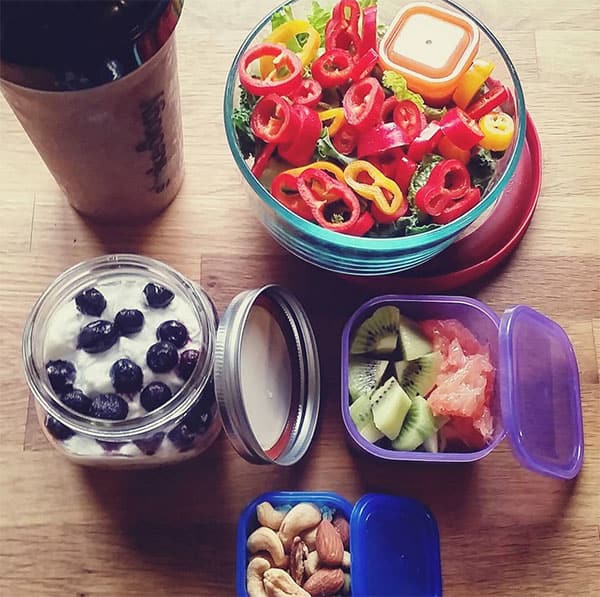 @Spoonme21daystyle started her day off in style with this fiesta breakfast burrito bowl. Not only does the color pop, it also looks so tasty! Creamy avocado, crunchy red cabbage, protein-packed eggs and beans, and just a dash of jalapeno heat? We want to go there.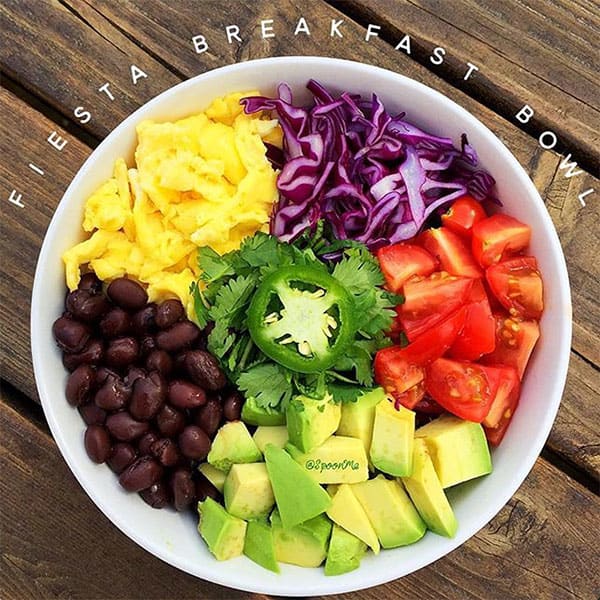 For some major meal prep inspiration, look no further than @fit_mama_mitchell. Her rainbow-fied salad jars and yogurt parfaits are sure to brighten up any work week slump. And the addition of Greenberry Shakeology only ups the ante in this already colorful (and nutrition-packed) eating plan.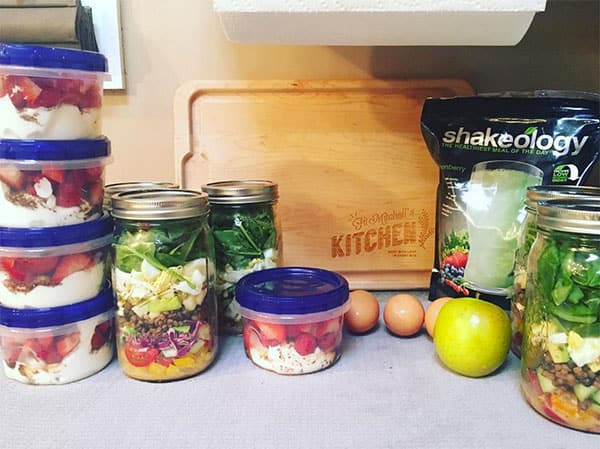 Take a look at these pizza fixings from @hilaryschaefer! She got her entire family involved with dinner prep for homemade pizza night, choosing fresh ingredients like homemade tomato sauce, green and yellow bell peppers, spinach, grilled chicken, tomatoes, and freshly grated cheese.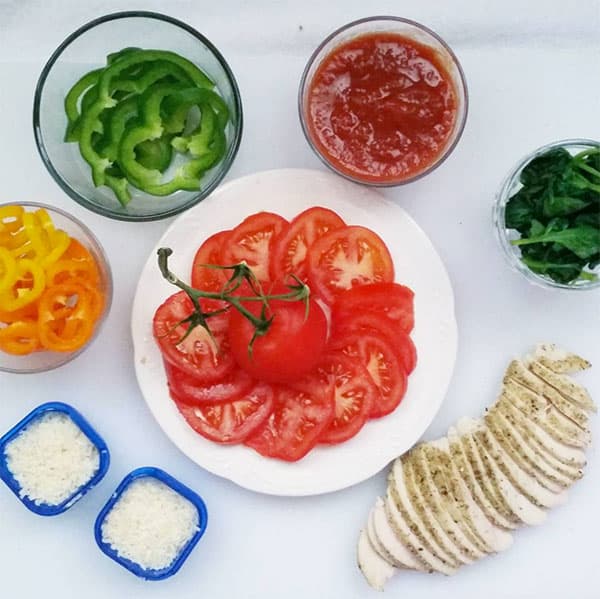 This make-your-own oatmeal bar by @fitfoodiemelrose is sure to be a hit if you try it at your next brunch. Guests can add their favorite berries, nuts, spices, and other goodies to make oatmeal even better (and better for them)!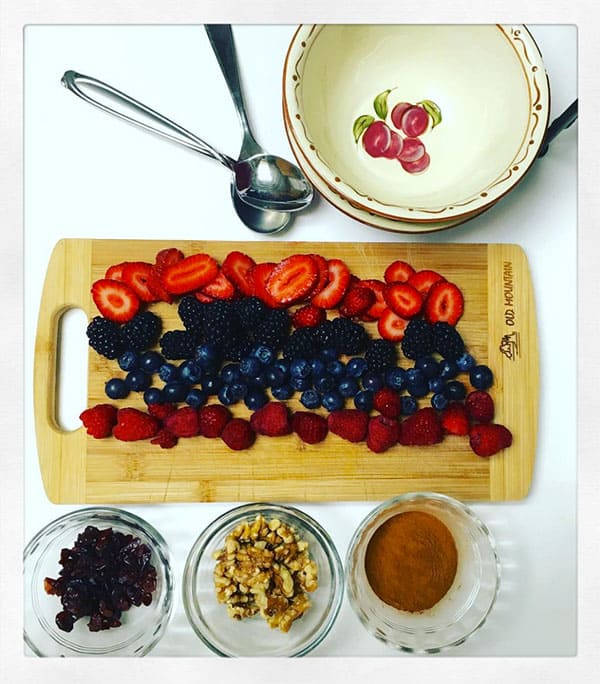 We had a serious case of salad envy when we spied this Rainbow Kale Salad from @spoonme21daystyle, made with red bell pepper, grated carrots, red cabbage, broccolini, and peanuts.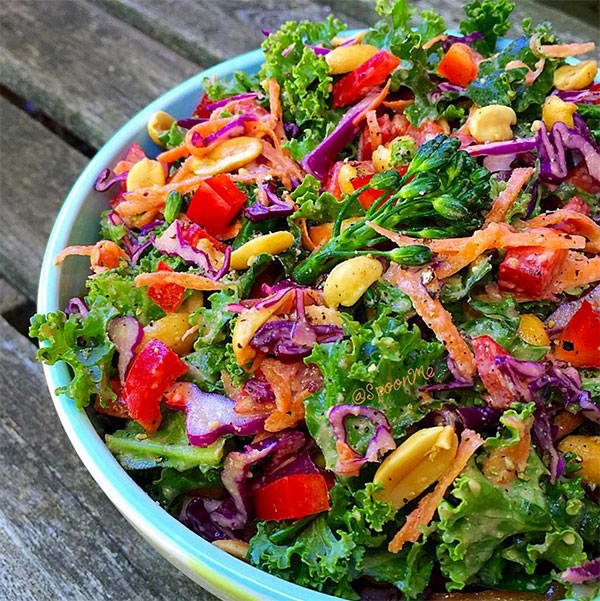 Veggie platters are the unsung heroes of picnics and potlucks. Everyone needs a break from snacking on chips and other snack foods and veggie platters are a quick, healthy, easy to put together alternative. Follow @tarajrandolph's lead and provide a hummus dip with the veggies. Here's an easy homemade hummus recipe you can make!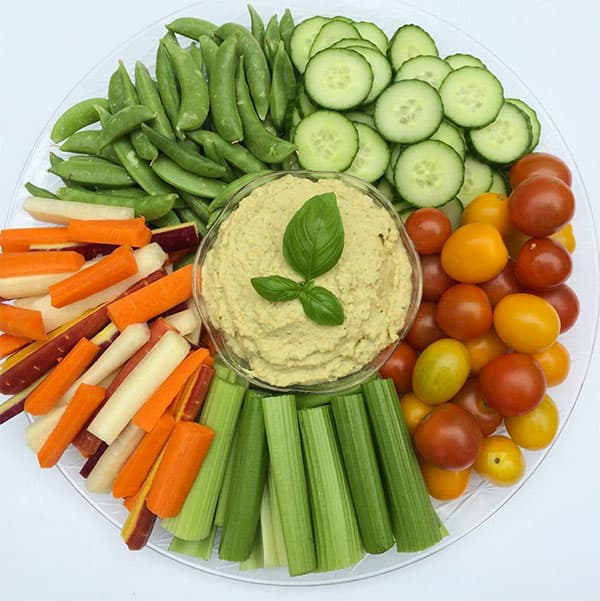 Have a hard time eating healthy when you're on the go? When @thefoodfitlife was chaperoning a field trip for the day, she made sure she was prepared with this good-looking lunch that featured BBQ pulled pork, creamy cabbage slaw, guacamole, blueberries, almonds, and cashews.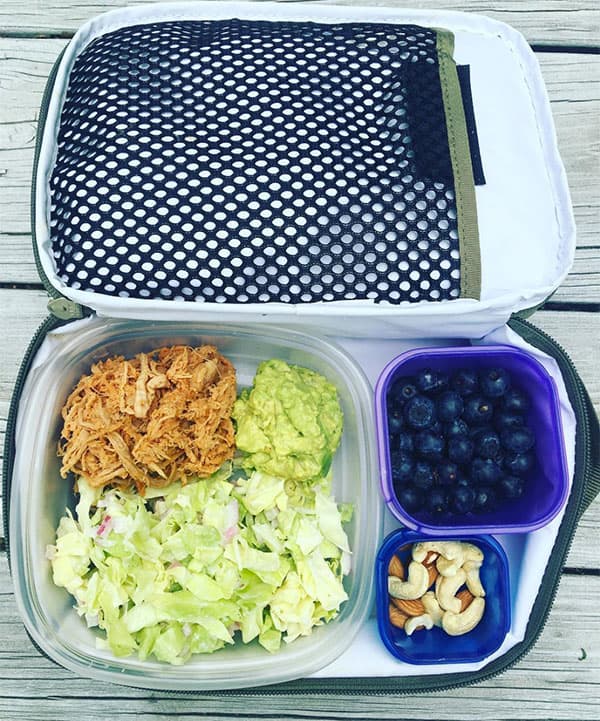 Stumped on what to have for an afternoon snack? Take a cue from @wcristine! She masterfully made colorful raw bell peppers and asparagus look appealing by dipping them in hummus.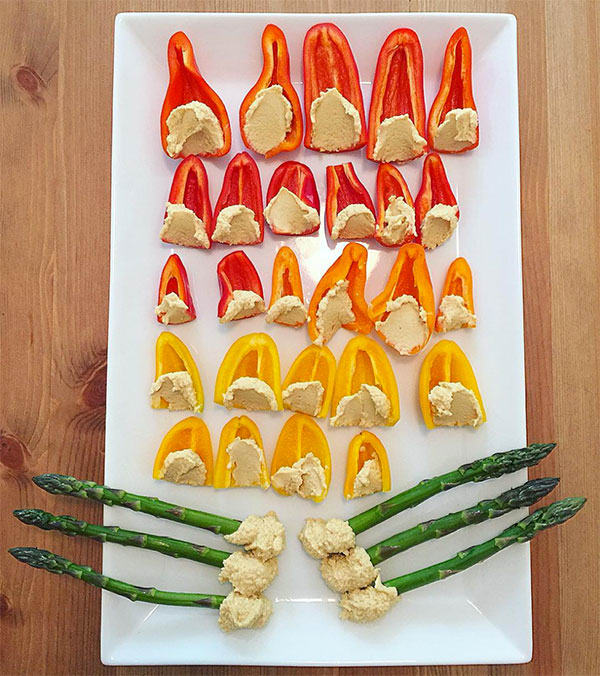 Forget about ice cream for a moment, because this papaya boat from @yiganysmacias looks like an even better dessert. She made the fruit bowl with Greek yogurt, kiwi, chia seeds, shredded coconut, and pecans, but you could choose any combination of healthy toppings you'd like. The more colors the merrier!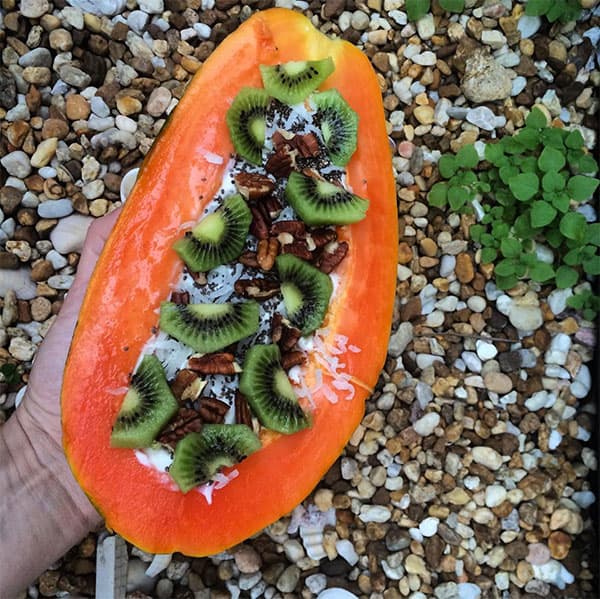 These rainbow fruit and veggie skewers are an easy and fun way to prep your snacks for the week. @angelamorenofitness added hummus and Greek yogurt with cinnamon for a little twist.