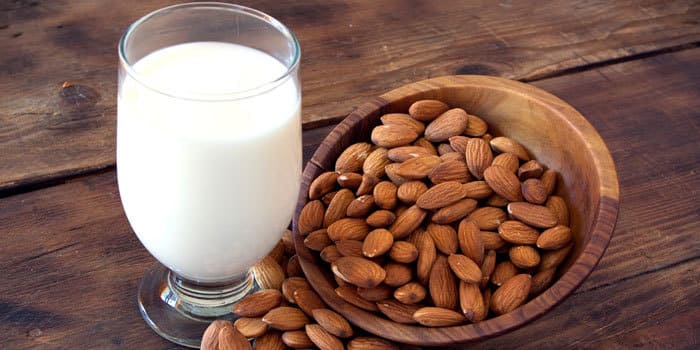 Learning how to make almond milk is easy. Plus, it doesn't have any of the added sugars and artificial ingredients found in many packaged almond milks.
Try this two-ingredient recipe for homemade almond milk and get the benefits of this non-dairy alternative without all the additives.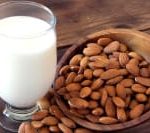 Homemade Almond Milk
Making your own almond milk is so easy! Plus, it doesn't have any of the added sugars and artificial ingredients in many packaged almond milks.
Prep Time 0 mins
Cook Time 0 mins
Total Time 0 mins
Servings 9 servings, 1 cup each
Calories 43 kcal
Ingredients
4 cups raw almonds
8 cups filtered water
Instructions
Soak almonds overnight in water.

Rinse and drain almonds; discard soaking water.

Place almonds and 8 cups water in blender or food processor, in small batches if necessary; cover. Blend on highest speed for 1 to 2 minutes.

Strain almond milk through a fine mesh strainer or cheese cloth; discard solids.

Cover; refrigerate until cold. Can be stored, in refrigerator, for 3 to 4 days.
Nutrition Facts
Homemade Almond Milk
Amount Per Serving (1 serving)
Calories 43 Calories from Fat 27
% Daily Value*
Fat 3g5%
Sodium 8mg0%
Carbohydrates 2g1%
Fiber 1g4%
Protein 2g4%
* Percent Daily Values are based on a 2000 calorie diet.
Pro tips:
• Filtered water should be used instead of tap water as tap water will affect the flavor of the almond milk.
• Strained almond solids can be dried out in the oven at a low temperature (225° F) and used as almond flour in baking recipes.
• Almond milk can be flavored with pure vanilla extract and a small amount of honey if desired.
Container Equivalents
1 tsp.
2B Mindset Plate It!
A great accessory beverage for your tea or coffee. Enjoy up to a cup a day.
If you have questions about the portions, please click here to post a question in our forums so our experts can help. Please include a link to the recipe you're asking about.