12 Craveable Healthy Snacks for Zoom Breaks
If you spend your days alternating between Zoom meetings and trips to the fridge, it pays to keep your kitchen stocked with healthy snack options.
"With so many of us still working at home, having healthy snack options is important to help break up our days, and keep ourselves focused on the tasks at hand," says Tiffany Ma, R.D., a registered dietitian and nutrition coach in Brooklyn, NY.
The key is to find snacks that offer a good mix of protein, carbs, and fat to tide you over between meals. To keep your snack a true snack — and not a full meal in disguise — stay within a range of 150 to 300 calories.
These 12 healthy snack ideas fit the bill. Grab one during your next Zoom break!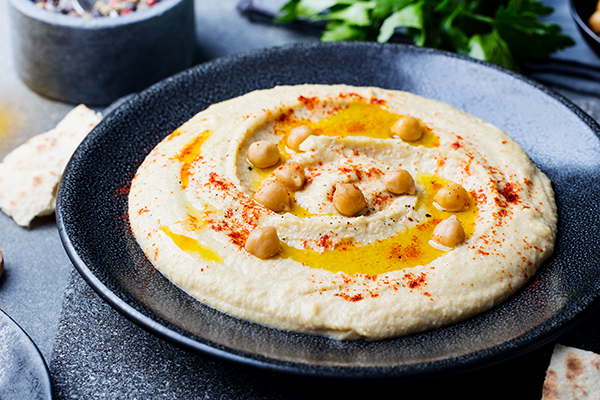 1. Baby Carrots with Hummus
Dip a cup of baby carrots into 2 tablespoons of hummus and you'll score a fiber- and protein-rich snack that's also low in calories.
"Additionally, hummus is a great source of monounsaturated fats," Ma says. (Those are good fats!)
2. Hard-Boiled Egg and Grapes
Quyen Vu, M.S., Beachbody Culinary Nutrition Specialist, suggests pairing a hard-boiled egg with 1/2 cup of grapes (or your favorite fruit).
Just one egg provides roughly 6 grams of protein — and hard-boiling turns it into a portable snack. Adding fruit will help you make a dent in the 2 cups the USDA recommends all adults nosh on per day.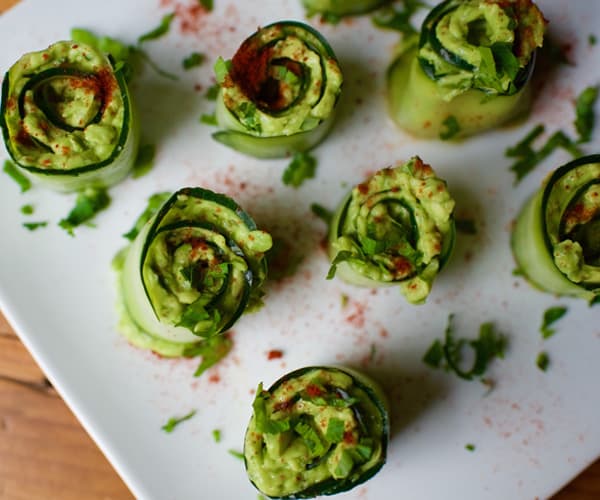 3. Cucumber Avocado Roll-Ups
Vu likes this vegan-friendly snack option because it's both tasty and fun to make. Just mash together some avocado, basil, garlic, and lime juice. Then, spread the avocado mixture over slices of cucumber before rolling them up.
Each roll-up provides 100 calories, so stick to three or less.
4. Almonds
Grab a handful (1 ounce) of almonds for an easy snack that offers 172 calories, 6 grams of protein, 15 grams of fat, and 3 grams of fiber. Choose roasted but unsalted.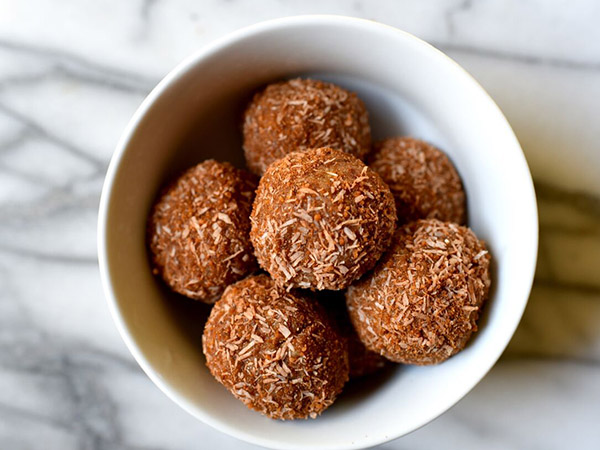 5. No-Bake Cinnamon Sugar Donut Hole Bites
Satisfy your craving for cinnamon sugar donut holes with this cleaned-up version — no baking required. Each bite provides:
Calories: 130
Total Fat: 4 g
Saturated Fat: 2 g
Carbs: 22 g
Fiber: 2 g
Protein: 4 g
6. Plain Greek Yogurt with Fruit and Nuts
Stir 1/2 cup of your favorite fruit and a small handful (1 ounce) of nuts into a single-serve container of plain Greek yogurt.
"This is good for when you want something sweet," Vu says. Greek yogurt also boasts more protein than regular yogurt, she adds.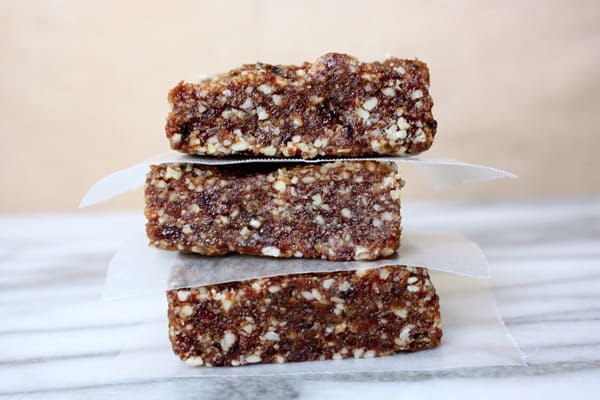 7. Homemade Super Seed Energy Bars
Bake these energy bars over the weekend so you'll have a tasty, filling snack option during your busy week.
Each bar is packed with seeds, nuts, shredded coconut, dried fruit, seed butter, and honey, offering plenty of plant-based carbs, fat, and protein, according to Vu.
8. Pretzels with Peanut Butter
Grab a small handful of pretzels for a fun and convenient snack. Pairing them with 1 tablespoon of peanut butter, which offers fat and protein, will make your snack more satisfying and nutritious, Ma says.
9. Fruit Cup with Bananas and Strawberries
Make your own fruit cup by pairing fiber-rich strawberry and banana slices. Plus, snacking on fruits helps ensure you score your daily dose of vitamin C, Ma says.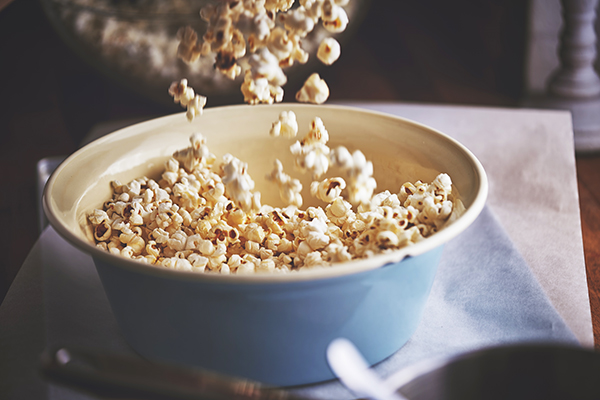 10. Homemade Cinnamon Spiced Popcorn
This homemade cinnamon popcorn will satisfy any crunchy snack craving — with no sugar added. Plus, popcorn is a good source of fiber, Vu says. One serving of this recipe offers:
Calories: 139
Total Fat: 6 g
Saturated Fat: 4 g
Carbs: 20 g
Fiber: 4 g
Protein: 3 g
11. Smoky Spiced Cottage Cheese
Try this spicy, creamy snack from Vu: Combine 1/2 cup whole milk cottage cheese with 2 tablespoons shelled sunflower seeds, then top with 1/4 teaspoon smoked paprika.
"It's high in protein, which keeps you fuller for longer," Vu explains.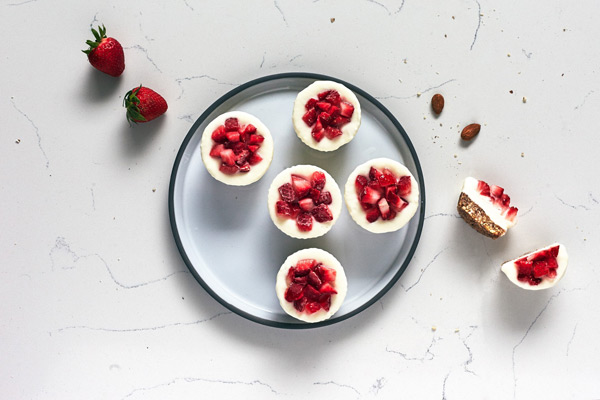 12. Strawberry Frozen Yogurt Bites
These refreshing frozen yogurt bites combine almonds, coconut sugar, coconut oil, cinnamon, plain Greek yogurt, honey, and fresh strawberries.
Prep them at least 6 hours ahead of time and pull one out of the freezer whenever you need a tasty snack. Each bite offers:
Calories: 129
Total Fat: 7 g
Saturated Fat: 3 g
Carbs: 14 g
Fiber: 2 g
Protein: 5 g