How to Make Delicious and Healthy Homemade Pizza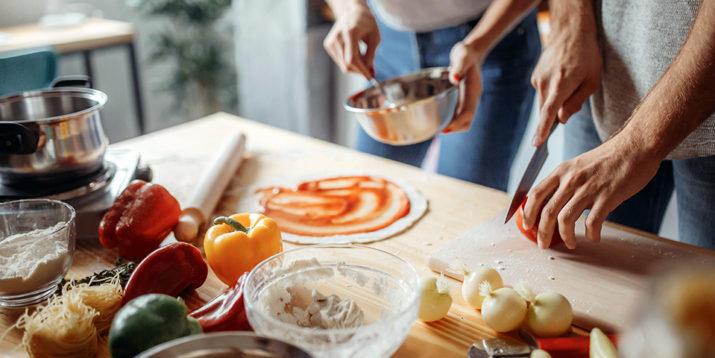 Pizza is the ultimate comfort food pretty much any time of year.
If you crave a slice when you're feeling stressed, you're not alone — a 2016 poll found pizza is the top comfort food in the US. Not surprisingly, during the pandemic, pizza delivery chains have seen an uptick in business.
Delivery and frozen pizza are fast and convenient, but they often come with nutritional compromises, such as overly processed ingredients, sodium, and added sugar.
Making your own healthy homemade pizza is an easy alternative and a lot simpler than you think.
Whether you're a pizza purist sticking to cheese and tomato, or a culinary innovator experimenting with plant-based, gluten-free, or globally inspired spins, pizza is essentially crust, sauce, and topping.
With those basic elements, you can get as creative as you want.
Here are 10 ways to turn healthy homemade pizza into a meal: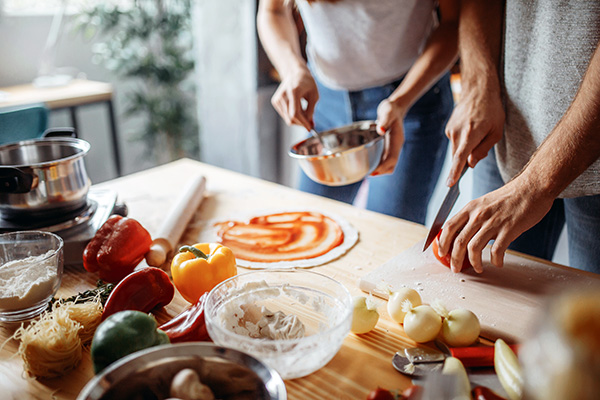 1. Tweak a traditional pizza dough recipe
If you're making your own homemade pizza dough, mix up all-purpose (refined) and whole-wheat flour. "I like to sub in about 25% whole wheat flour to a basic pizza dough recipe," recommends Talia Hauser, R.D.
An ultra-basic pizza dough is pretty much flour, salt, yeast, and water.
2. Choose a healthier crust
Don't have time for DIY pizza dough? "Use a whole-wheat pita or tortilla," says Lisa Young, Ph.D, R.D.N.
They're perfectly portioned for thin-crust pizza, while split multigrain English muffins or bagels are good stand-ins for chewy, deep-dish-style crusts.
The gluten-free bread in our gluten-free pepperoni pizza is another tasty choice. "Using dough made from chickpeas is another option," adds Young, and this option is also gluten-free.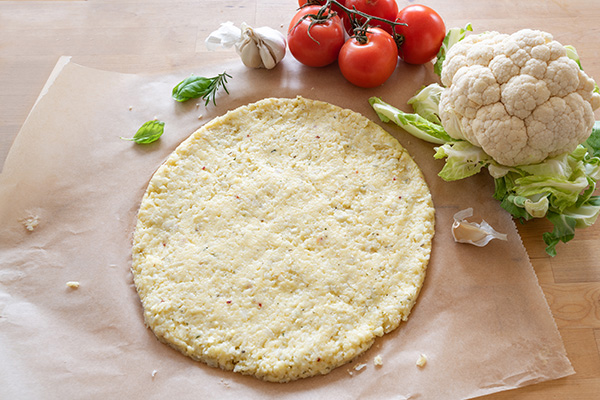 3. Make a veggie-based crust
Frozen cauliflower crusts are a reasonable shortcut for a weeknight meal.
However, making your own homemade cauliflower crust from scratch is simple and satisfying. Our cauliflower crust pizza is a low-carb, low-calorie fave.
4. Pack protein into the base
Think outside the pizza box with a yummy 2B Mindset Cheesy Egg White, Kale & Mushroom Pizza made in a skillet instead of the oven.
It takes less than 10 minutes to make (which is faster than delivery) and has 20 grams of protein with only 4 grams of fat and 165 calories (which is better than delivery).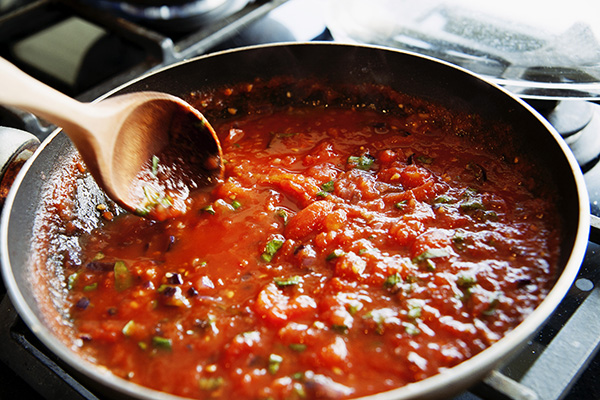 5. Try healthy homemade pizza sauce
"Homemade pizza can be healthier than delivery or frozen because you are in complete control of the ingredients," says Hauser.
Store-bought pizza sauces are often a surprising source of added sugar.
Making your own sauce from fresh tomatoes or no salt added or low-sodium canned tomatoes eliminates sneaky ingredients.
6. Use fresh tomatoes for a saucy shortcut
For a fast way to add tomato flavor to a healthy homemade pizza, simply slice up a ripe tomato and arrange it on your base before adding the toppings and cooking.
7. Load on the veggies
"It's hard to find store-bought or delivery pizza that is heavy on vegetables and light on cheese," says Hauser, who loves loading up healthy pizza toppings, such as sliced bell peppers, mushrooms, and eggplant.
"You can also add fresh herbs or arugula on top," adds Lexi Endicott, RD.
8. Use flavorful cheeses
"Boost the flavor of your pizza by using tasty cheeses, such as feta or goat cheese, brie, or a really good, fresh mozzarella," says Endicott.
9. Toss on some homemade pepperoni
Pepperoni is a pizza shop classic, but processed cured meats are sometimes loaded with nitrates, preservatives, and saturated fat.
The homemade pepperoni topping in our Gluten-Free Pepperoni Pizza offers an easy-to-make alternative that's super delicious.
10. Add a salad
"Adding lots of veggies on top and a large salad on the side is a great way to turn a healthy homemade pizza into a satisfying meal," says Young. "At home, you can control how pizza is made and the portion size is custom-made to order."