7 Cinco de Mayo Shakeology Smoothies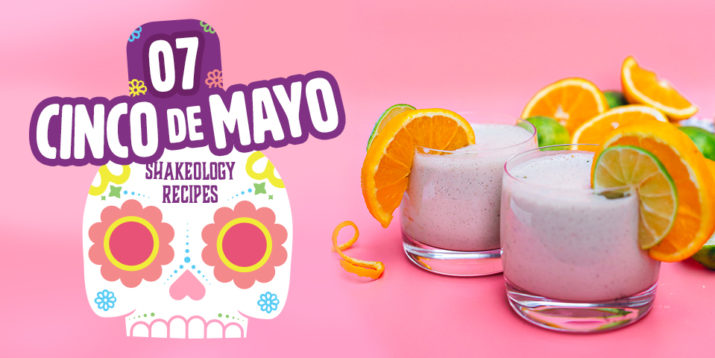 Love Cinco de Mayo, but hate drinking not-so-healthy alcoholic drinks to celebrate?
Lucky for you, there are Shakeology versions of some of your favorite Cinco de Mayo drink recipes including horchata, chile mocha, agua fresca, and even created two margaritas!
Even better — all of these Shakeology drinks are quick and easy to make. Now get blending!
Cinco de Mayo Shakeology Recipes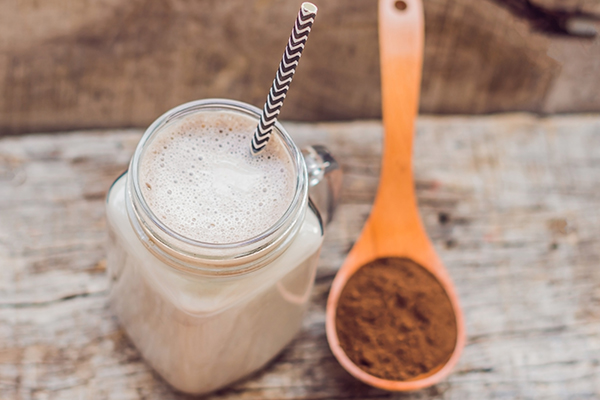 With this horchata smoothie, you can basically celebrate Cinco de Mayo all year long.
Simply blend creamy Vanilla Whey Shakeology with unsweetened almond milk, vanilla extract, and cinnamon. To add texture and some extra almond flavor, top your smoothie with two tablespoons of sliced almonds.

This refreshing Shakeology recipe adds a major protein boost to the traditional watermelon agua fresca. It's also a great way to use up extra watermelon!

This zesty smoothie combines the flavors of Mexican hot chocolate and Mexican coffee.
Cinnamon and ancho chili powder blended with unsweetened almond milk and cocoa powder turn Café Latte Whey Shakeology into a kickin' mocha smoothie.

This summertime standby is the perfect option for a healthy snack on a warm day. It's so simple to make — just blend the cucumber, lime, Strawberry Whey Shakeology, and remaining ingredients together, and voila! Summer is served.

Any hour can be happy hour with this delicious mango margarita smoothie. Chopped mango, lime juice, and Vanilla Plant-Based Vegan Shakeology blend together to create a refreshing shake.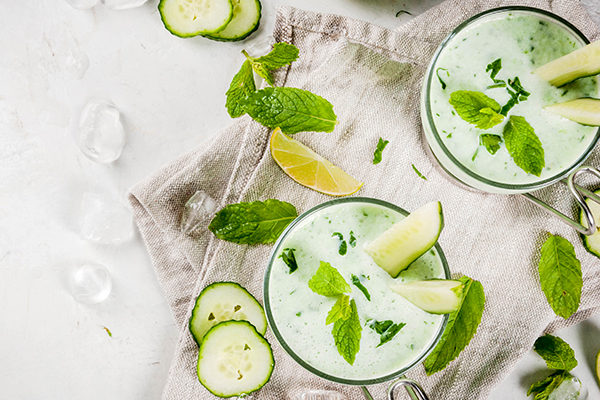 Cucumbers add a different, low-calorie spin to traditional agua fresca. Blended with a scoop of Vanilla Whey Shakeology and a hint of lime, this smoothie will leave your stomach full and your tastebuds pleasantly surprised.

Craving a margarita but your diet won't allow it? This delicious Margarita Shakeology smoothie recipe will make you do a double-take.
While it's missing the tequila, the refreshing tastes of fresh lime, orange, and Vanilla Whey Shakeology will make you forget it's not the real thing.