Greek Yogurt Parfait with Strawberries and Blueberries
Celebrate summer with this colorful parfait! Bring this to any party, and it's sure to be a hit!
Total Time: 10 min.
Prep Time: 10 min.
Cooking Time: None
Yield: Makes 8 servings, about 1½ cups each
Ingredients:
8 cups nonfat plain Greek yogurt
2 cups fresh strawberry slices
2 cups fresh blueberries
1 Tbsp. raw honey
Preparation:
1. Place 2 cups yogurt in a 1½ quart, glass dish. Top with ½ cup strawberries and ½ cup blueberries. Repeat layers four times. Drizzle with honey.
Tip: Want to make an individual serving? Place ⅓ of the yogurt in a tall glass. Top with ⅓ of the strawberries and ⅓ of the blueberries. Repeat layers twice. Drizzle with ½ tsp. of honey.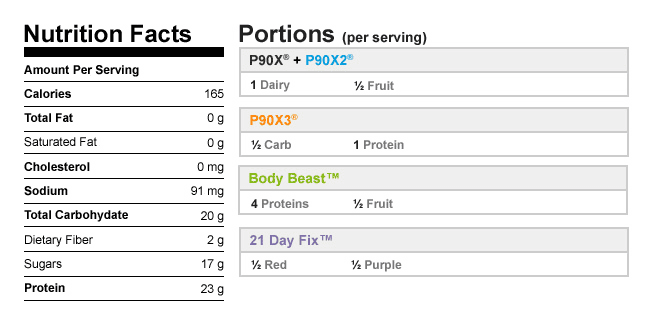 If you have questions about the portions, please click here to post a question in our forums so our experts can help. Please include a link to the recipe you're asking about.