Finish The Year Strong With The December Fix Challenge!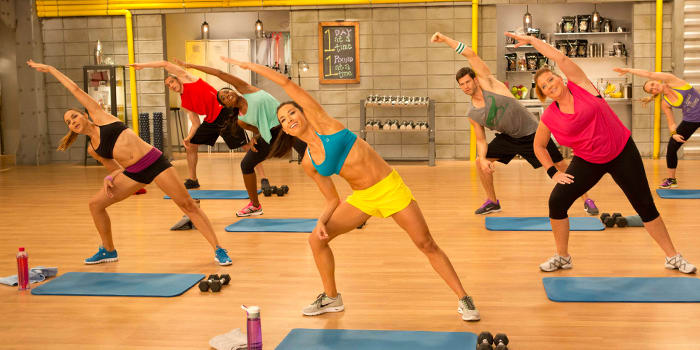 Many people begin the New Year with big goals to get back in shape. But often those resolutions don't last. That's why we're challenging you to take a different approach this time.
We want you to finish 2015 strong. So, for the first 21 days in December, we're challenging you to get fit with 21 Day Fix or 21 Day Fix EXTREME. Join the December Fix Challenge Facebook group to get support from everyone else in the challenge, and 21 Day Fix-creator Autumn Calabrese herself. (At the time of this posting your support group was 22,910 members strong!)
Not only will the December Fix Challenge help you head into the New Year with your fitness and nutrition dialed in, it will also help keep you on track during the tricky time between Thanksgiving and all of those holiday parties that lead up to New Year's.
You'll still be able to have fun and enjoy the festivities, but 21 Day Fix creator Autumn Calabrese will share tips on how to celebrate in a healthy way.
What's in it for you other than getting fit? If you participate, take a "before" and "after" photo, and submit it with your story by January 15th, we'll send you a special T-shirt created just for this December Fix Challenge. Plus, 1,000 randomly selected people will receive a free Beachbody Performance supplement sampler. And, the five most inspirational men and women will win up to $5,000 cash!
Now how's that for motivation?
The more people there are, the more support that everyone will have. So click here to join, share the link, and let's get fit!